Please Create An Account For This Website
The E-Blast Will Require A Login To View Next Week
You may have heard or seen announcements on our website about the need to create an account for OakmontVillage.com. This is being done to assist in protecting resident contact information and OVA administrative documents from being accessed by everyone on the internet. To create your account, please visit: OakmontVillage.com/register/ova-member
If you have any questions about how to create your account, please watch this video:
We have found that some residents find it easier to enter their Unit Number when creating an account, and this is also acceptable. Your Unit Number is a 10 digit number that starts with 1370, (example: 13701-234-56), and will generally be found on the monthly billing statement received from OVA/Condominium Financial Management. If you do not receive a monthly billing statement, using the keycard number shown in the above video will be just fine.
If you would like to learn more about why we are doing this update, please watch this video:
President's Message:
Where Is Oakmont Headed?
In 1983, when I first met my wife-to-be, she was living in what she called "the slums of Cupertino." When I commented that I wasn't aware of any slums in Cupertino, she quite correctly said…
Read More
Calling All Volunteers
A couple volunteers are needed to serve on the recently approved Ad Hoc Policy and Procedure Committee, whose purpose is to review OVA Financial Policies and OVA Office Procedures.
The Committee is currently comprised of Treasurer Elke Strunka, Elaine Bennett and Liz Moore. The OVA Board Liaison is Marianne Neufeld. Interested member volunteers should email askova@oakmontvillage.com.
Santa Rosa City Code
Title 7 Animals, Chapter 7 part 12.110 Ordinance 2943 section 6 states:
No person owning or otherwise having a dog in his care, charge, control, custody or possession except a service or assistance dog, shall cause, permit or allow such dog to be in or upon any public park or playground unless such dog is under restraint by leash or chain. The leash or chain shall not exceed six feet in length. Dogs are prohibited in public park or playground areas so designated and posted by the City. This sentiment is echoed in the Sonoma County, California Code of Ordinances, Chapter 5 & Chapter 20 (all linked below)
Santa Rosa City Code:
http://qcode.us/codes/santarosa/view.php?topic=7-7_12-7_12_110&frames=on
Sonoma County Ordinance – Chapter 05:
https://library.municode.com/ca/sonoma_county/codes/code_of_ordinances?nodeId=CH5SOCOANREOR_ARTXPRCO_S5-115DOLAPRXC
Sonoma County Ordinance – Chapter 20:
https://library.municode.com/ca/sonoma_county/codes/code_of_ordinances?nodeId=CH20PARE_ARTIIIPECO_S20-8AN
Defensible Space Presentation
Berger Center, 10/30/2018 at 6pm
Make sure you attend this event. Caerleon Safford with the Fire Safe Sonoma is a dynamic speaker, and will be providing very useful information on how to protect your home. Caerleon will be speaking about Defensible Space on Tuesday October 30, 2018 at 6:00 PM in the Berger Auditorium.
Fire Safe Sonoma has also produced a wonderfully helpful Wildland Fire Action Guide, which you may view/print/download below:
Click here for your Fire Safe Sonoma Action Guide
Let's Talk About Emergency Alerts & Fire Detection Cameras
The wildfires experienced in 2017 revealed the City's need to strengthen our emergency notification and fire detection systems. The City is taking steps to ensure that our community is prepared in the event of another disaster and invites your input as we consider options to expand the ways in which we are able to monitor potential threats and notify the public during an emergency. Attend one of the following meetings and join the conversation.
November 14, 2018 from 1pm to 2:30pm
Oakmont Village Berger Center, 6633 Oakmont Drive
Click Here To See All Event Info
The October 16, Board Meeting Video is now available:

Movies At Oakmont
October 21, 2 and 7 PM
STAR WARS: EPISODE VIII: THE LAST JEDI

Jedi Master (Mark Hamill) unwillingly attempts to guide young hopeful Rey (Daisy Ridley)
in the ways of the force, while Leia, former princess turned general (Carrie Fisher in a final
film) rallies to lead what is left of the Resistance and its leader, Captain Poe (Oscar Isaac)
away from the ruthless tyrannical grip of the First Order. Packed with invention, wit and
action, this critically acclaimed film was nominated for four Oscars, including Best Original
Score and Best Visual Effects. (2017), PG-13, 152 minutes.
Sunday Symposium
October 21, 2018 at Berger Center starting at 10:30 am
Dr. Theresa Silow, ​​​Trauma, PTSD and Resilience:
Understanding Trauma Responses in the Aftermath of the 2017 Fire Storm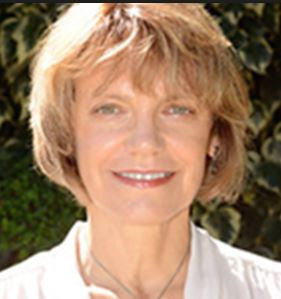 Theresa Silow, Ph.D., LPCC, SEP, is Professor and Core Faculty in the Somatic Psychology Program at California Institute of Integral Studies in San Francisco. Theresa also teaches Somatic Psychology as adjunct faculty at Steinbeis Hochschule, in Germany. Her private psychotherapy practice in Santa Rosa focuses on somatic and body-based approaches and trauma work. Theresa's research explores embodiment as a lifelong developmental process. Theresa is an Oakmont resident.​
Register Now for October Classes

Nutrition & Mental Health, Dr. Chiara Kae
Mondays, Oct 29 – Nov 5
Four Ways to Register:
Credit card by phone (707) 527-4372
Pick up and fill out a form at the OVA office
Coming In November
Dr. David McCuan – A Post Election Analysis

Saturday, November 10
Berger Center, 1:00 – 3:00 PM
Cost: $20
Purchase tickets at www.oakmontll.org
Dr. McCuan is the chair of the Department of Political Science at Sonoma State University
New!!! The Folk Legends
Thursday, December 6
Berger Center, 7:00 PM
Cost: $20
Purchase tickets at OakmontLL.org


Rick Dougherty and George Grove from the Kingston Trio join up with baritone Jerry Siggins to perform a nostalgic evening of folk songs.
Oakmont Genealogy Club
The Emigrant's Trunk: A Norwegian Emigrant's Story
West Rec Center 1 PM on October 22
Mary Beth Ingvoldstad, regional director for the Sons of Norway will tell the story of a young woman leaving Norway forever to come to Minnesota and thence to North Dakota.


Whether you have Norwegian ancestry or are just interested in emigrants and a good story, all are welcome to join the Oakmont Genealogy Club meeting Monday, October 22, at 1 in West Rec.
Oakmont Fitness Club's Annual Holiday Dinner Dance
Saturday, December 8th at 5PM
Be sure to mark your calendar for this, sure to be sell out event. This year we will be featuring 7th Sons as our entertainment, as well as a wonderful meal provided by the Oakmont Market. Look for additional information and reservation forms available in the Oakmont News on 10/15 as well as the Fitness Center.See you there!
Natural Rhythms Trio
Attend the last exciting Oakmont Rainbow Productions concert of 2018 featuring 3 extraordinary musicians!
Saturday, November 10, 2018 | 7pm Berger Center
Tickets: $25 Email: ORPTickets@gmail.com

Get Ready Oakmont!
The Emergency Preparedness Committee (OEPC) is hosting a resident forum and faire on October 25th from 2-4 pm in the Berger Center. There is no cost and all Oakmonters are welcome. In addition to the forum and faire, we will be providing free finger food and beverages….
Read More
VETERANS & FIRST RESPONDERS APPRECIATION EVENT
Monday November 12, Noon to 1 PM, Berger Center
We are inviting all Oakmont residents, all veterans and first responders, and families of those, to our annual Veterans and First Responders Appreciation Event on Monday, Nov 12, at Berger Center. Some socializing and viewing of fire fighting apparatus will begin about 11:15. The program inside Berger will start promptly at noon followed by lunch served by Oakmont Gardens.
This appreciation event will be held similar to previous annual events, with special appreciation to honor to those veterans and first responders who have served both in the past and present. In addition, we will be commemorating the 100th Anniversary of the end of World War 1.
A consortium of organizations are sponsoring the event including Oakmont Village Association, Oakmont Gardens, Kiwanis Club of Oakmont, Century 21 Realty and McBride Realty, and a number of Oakmont residents. We hope to see you there.
CAPT Bob Cortelyou, US Navy, Retired, Chair Veterans & First Responders Appreciation Event Committee
All Oakmont Residents Invited
OTC USO Blow-Out
Friday, November 9, 6pm – 9pm, Berger Center
Dinner – Awards – Rock And Roll
All Oakmont residents are invited to a fun evening of entertainment and dinner at the Oakmont Tennis Club's end-of-the-year blow out. Enjoy a USO-style meal catered by the Juvenile Probation Camp's Culinary Program under the supervision and direction of Chef Greg Hallihan: meatloaf, mashed potatoes, veggies, bread and butter, homemade pimento cheese spread and a surprise dessert (BYOB). Rock the evening away with the Rock and Roll Rhythm Review Band playing music from the 50's and 60's.
ONLY $35 per person! Find event coupons in the Tennis Club folder in the OVA Office. Submit the coupon and payment to the Tennis Club folder
no later than 4pm, Friday, November 2, 2018
.
Sha-Boom Events Club is proud to Present!!
The Decades Dance and Show Christmas Party
What: Decades Dance and Show Christmas Party
When: Sunday December 9, 2018
Where: The Berger Center
Time: Doors open at 5:30pm Music from 6:30 to 9:30pm
Cost: Members $22.00, Members Guest $25.00 and Non Members $30.00 Best deal $34.00 includes 1-Year Membership and the Party. Food: You may bring your own Food, Snacks and Beverage of choice. The Sha-Boom Events Club will supply Lemon Water, Ice, Coffee and Cookies for all to enjoy. If you have any questions please feel free to call us at 707-539-6666 or E-Mail us at haversonr@comcast.net.
SEE YOU ALL THEIR YOU SHOULD HURRY AS THIS WILL SELL OUT FAST.
Dances From Around The World
A Most Unusual And Entertaining Afternoon.

Dances from the Middle East, the British Isles, and the Americas. Featuring Apple Tree Morris, Wild Card Belly Dance, Dunsmuir Scottish Dancers, Oakmont Dancing Divas, Latin Elements, & more.
Refreshments by Gilded Grape, Wine Country Caterer
Eat, drink, and enjoy the show. After the show, if you choose, enjoy a little dancing of your own.
Chef LeeAnn Geneve will serve Oaked Chardonnay and a Soft Red Blend that pairs nicely with her specialty Biscotti. C'est tres chic…(and included with your admission.)
3:00pm, Sunday, November 4th – BERGER – Tickets $20pp
Doors open at 2:30. Come early for the Pre Show Entertainment – videos with musical accompaniment by The Mellow Tones. Seating will be chairs around the dance floor, no tables.
Please make checks payable to "Oakmont Health Initiative."
You may leave your check in the OHI folder in the OVA office,
Or mail them to Oakmont Health Initiative, c/o Tom Woodrum, 12 Valley Green, Santa Rosa, Ca 95409.
Purchase Tickets