Important News About the East Rec Center Project
By Kevin Hubred, OVA General Manager
On Monday morning, 12 Oakmont residents will tour the East Rec project with the Nordby project manager and members of the Building Construction Committee (BCC). Residents will observe the progress and unexpected issues impacting the project.
The new East Rec Center, still slated for completion in January of 2019, will be the first Oakmont building to be fully accessible to the disabled by meeting all current ADA requirements. The project also provides new, larger meeting areas, upgrades the A/V and lighting systems, provides provisions for the hearing impaired, makes the pool healthier through a saline conversion and beautifies the landscaping.
Meanwhile, some unexpected conditions surfaced during the demolition. These include underground pipes and wiring that required rerouting, soil compaction issues and mold in drywall we had planned to reuse.
The construction team has identified solutions to all known problems, has saved costs in other areas of the project to partially compensate and is currently executing these solutions.
There will be a full report providing more detail at the Nov. 13 board meeting, but we currently expect an approximate 16% overage.
While encountering unexpected problems on a large construction project is never good news, with a 35-year-old facility, it is unfortunately typical news. Nordby Construction and the BCC are working together diligently and we're confident the completed building will create great community pride.
Seeking Volunteers for Board of Directors
Due to the resignation of Greg Goodwin that was announced on Oct 16 at the Board meeting with a follow up article on October 19 (Click Here To Read), the board is looking for any interested members of the association who may be interested in serving on the Board of Directors fulfilling Goodwin's term through April 2019. We have received multiple applications for the position. Interested members should forward their bio's to the Oakmont GM at Kevin@OakmontVillage.com by no later than 5:00 pm, November 1, 2018. We will coordinate an interview with the Board.
ERRC
The Election and Voting Rules Review Committee (ERRC) is in need of
volunteers to be on the Committee. We plan to meet twice a month
according to member availability.
Our goal is to review the Rules in their entirety and recommend
changes to the Board. If you would like to assist in this very
important task, Please contact the Committee Chair, Phillip Herzog, at
goldguyphil@gmail.com or call any after noon to 843-3053.
Mandatory Reduction Of Architectural Committee Members
The Architectural Committee has been reduced to the legally required three members. This may affect the efficiency and expediency that has been prevalent in the processing of your applications and/or complaints. It is also now required that two of the three members review and advise the submission at the same.
Please bear with us – your patience will be appreciated.
Calling All Volunteers
A couple volunteers are needed to serve on the recently approved Ad Hoc Policy and Procedure Committee, whose purpose is to review OVA Financial Policies and OVA Office Procedures.
The Committee is currently comprised of Treasurer Elke Strunka, Elaine Bennett and Liz Moore. The OVA Board Liaison is Marianne Neufeld. Interested member volunteers should email askova@oakmontvillage.com.
Oakmont Has A Wonderful Library
It is located in the heart of the Central Activity Center, just enter the main doors and head left down the hallway, the library will be immediately on your left. This isn't like any other library you have ever visited! The volunteers working the library do their best to sort materials based on the preferences of Oakmont Residents.
Defensible Space Presentation
Berger Center, 10/30/2018 at 6pm
Make sure you attend this event. Caerleon Safford with the Fire Safe Sonoma is a dynamic speaker, and will be providing very useful information on how to protect your home. Caerleon will be speaking about Defensible Space on Tuesday October 30, 2018 at 6:00 PM in the Berger Auditorium.
Fire Safe Sonoma has also produced a wonderfully helpful Wildland Fire Action Guide, which you may view/print/download below:
Click here for your Fire Safe Sonoma Action Guide
Let's Talk About Emergency Alerts & Fire Detection Cameras
The wildfires experienced in 2017 revealed the City's need to strengthen our emergency notification and fire detection systems. The City is taking steps to ensure that our community is prepared in the event of another disaster and invites your input as we consider options to expand the ways in which we are able to monitor potential threats and notify the public during an emergency. Attend one of the following meetings and join the conversation.
November 14, 2018 from 1pm to 2:30pm
Oakmont Village Berger Center, 6633 Oakmont Drive
Click Here To See All Event Info
Employee Appreciation Donation

From the smiling welcomes in our front office to the meticulous care of our facilities and grounds, OVA's employees come to work every day with one mission – making Oakmont the best place to live and play! Each year as the holiday season approaches, many Oakmonters ask, "What can we do to recognize the work of OVA employees?" In 2016 the OVA Board approved the Employee Appreciation Fund, which gives Members a way to shine a spotlight on the dedication of our amazing 14 non-management employees with a special "Well done!" The Employee Appreciation Fund gives OVA's non-management team a little extra pat on the back through a holiday bonus gift. Donations will be distributed at year-end. We missed getting the word out last year due to the October 2017 wildfires. Participation is, of course, voluntary. Members who wish to make a donation – however large or small – may contribute via check by December 1 to: 6637 Oakmont Drive, Suite A (OVA Office). Please make checks payable to OVA and in the lower left corner of the check memo line, write "EMP APP Fund". (OVA Employee Appreciation Fund.) We know we can't shout our thanks loud enough. We hope this fund puts a little extra cheer into the season for a very deserving group of employees!

VETERANS & FIRST RESPONDERS APPRECIATION EVENT
Monday November 12, Noon to 1 PM, Berger Center

We are inviting all Oakmont residents, all veterans and first responders, and families of those, to our annual Veterans and First Responders Appreciation Event on Monday, Nov 12, at Berger Center. Some socializing and viewing of fire fighting apparatus will begin about 11:15. The program inside Berger will start promptly at noon followed by lunch served by Oakmont Gardens.
This appreciation event will be held similar to previous annual events, with special appreciation to honor to those veterans and first responders who have served both in the past and present. In addition, we will be commemorating the 100th Anniversary of the end of World War 1.
A consortium of organizations are sponsoring the event including Oakmont Village Association, Oakmont Gardens, Kiwanis Club of Oakmont, Century 21 Realty and McBride Realty, and a number of Oakmont residents. We hope to see you there.
CAPT Bob Cortelyou, US Navy, Retired, Chair Veterans & First Responders Appreciation Event Committee
Movies At Oakmont
OCTOBER 28, 2 AND 7 PM
SOMETHING THE lORD MaDE

This Emmy-winning HBO film based on a true story follows white surgeon Alfred Blalock
(Alan Rickman) and his black assistant, Vivien Thomas (Mos Def), who teamed in the 1940s
to develop a procedure to save children suffering from a heart defect. But Thomas's status
as a second-class citizen prevented him from getting recognition, as Blalock took all the
credit. Their close, respectful relationship was complicated by the social realities of the time.
Engrossing and moving. (2004), NR, 102 minutes.
Oakmont Sunday Symposium
October 28, 2018 (at Berger 10:30)
Dr. Martin Lewis The Economy, Technology & Environment: Can They Be Friends?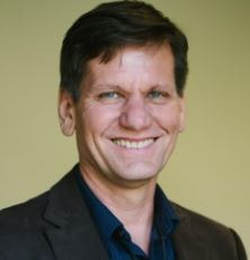 Conventional belief is that economic growth, mass prosperity and continual technological progress will over tax the earth eventually leading to our extinction. Ecomodernists believe that the economy and technology can be used to reduce our ecological impact, make more room for nature and allow humans and communities to flourish. Dr. Lewis will explore all sides of this important issue.
​In this talk, we will explore the development of ecomodernism, examine its main positions, and consider the criticisms that have been leveled against it.
Dances From Around The World
A Most Unusual And Entertaining Afternoon.

Dances from the Middle East, the British Isles, and the Americas. Featuring Apple Tree Morris, Wild Card Belly Dance, Dunsmuir Scottish Dancers, Oakmont Dancing Divas, Latin Elements, & more.
Refreshments by Gilded Grape, Wine Country Caterer
Eat, drink, and enjoy the show. After the show, if you choose, enjoy a little dancing of your own.
Chef LeeAnn Geneve will serve Oaked Chardonnay and a Soft Red Blend that pairs nicely with her specialty Biscotti. C'est tres chic…(and included with your admission.)
3:00pm, Sunday, November 4th – BERGER – Tickets $20pp
Doors open at 2:30. Come early for the Pre Show Entertainment – videos with musical accompaniment by The Mellow Tones. Seating will be chairs around the dance floor, no tables.
Please make checks payable to "Oakmont Health Initiative."
You may leave your check in the OHI folder in the OVA office,
Or mail them to Oakmont Health Initiative, c/o Tom Woodrum, 12 Valley Green, Santa Rosa, Ca 95409.
Purchase Tickets
All Oakmont Residents Invited
OTC USO Blow-Out
Friday, November 9, 6pm – 9pm, Berger Center
Dinner – Awards – Rock And Roll
All Oakmont residents are invited to a fun evening of entertainment and dinner at the Oakmont Tennis Club's end-of-the-year blow out. Enjoy a USO-style meal catered by the Juvenile Probation Camp's Culinary Program under the supervision and direction of Chef Greg Hallihan: meatloaf, mashed potatoes, veggies, bread and butter, homemade pimento cheese spread and a surprise dessert (BYOB). Rock the evening away with the Rock and Roll Rhythm Review Band playing music from the 50's and 60's.
ONLY $35 per person! Find event coupons in the Tennis Club folder in the OVA Office. Submit the coupon and payment to the Tennis Club folder
no later than 4pm, Friday, November 2, 2018
.
Natural Rhythms Trio
Attend the last exciting Oakmont Rainbow Productions concert of 2018 featuring 3 extraordinary musicians!
Saturday, November 10, 2018 | 7pm Berger Center
Tickets: $25 Email: ORPTickets@gmail.com

Oakmont Lifelong Learning
Register Now for October Classes

Nutrition & Mental Health, Dr. Chiara Kae
Mondays, Oct 29 – Nov 5
Four Ways to Register:
Credit card by phone (707) 527-4372
Pick up and fill out a form at the OVA office
Coming In November
Dr. David McCuan – A Post Election Analysis

Saturday, November 10
Berger Center, 1:00 – 3:00 PM
Cost: $20
Purchase tickets at www.oakmontll.org
Dr. McCuan is the chair of the Department of Political Science at Sonoma State University
New!!! The Folk Legends
Thursday, December 6
Berger Center, 7:00 PM
Cost: $20
Purchase tickets at OakmontLL.org


Rick Dougherty and George Grove from the Kingston Trio join up with baritone Jerry Siggins to perform a nostalgic evening of folk songs.
Learn More
Oakmont Fitness Club's Annual Holiday Dinner Dance
Saturday, December 8th at 5PM
Be sure to mark your calendar for this, sure to be sell out event. This year we will be featuring 7th Sons as our entertainment, as well as a wonderful meal provided by the Oakmont Market. Look for additional information and reservation forms available in the Oakmont News on 10/15 as well as the Fitness Center.See you there!
Sha-Boom Events Club is proud to Present!!
The Decades Dance and Show Christmas Party
What: Decades Dance and Show Christmas Party
When: Sunday December 9, 2018
Where: The Berger Center
Time: Doors open at 5:30pm Music from 6:30 to 9:30pm
Cost: Members $22.00, Members Guest $25.00 and Non Members $30.00 Best deal $34.00 includes 1-Year Membership and the Party. Food: You may bring your own Food, Snacks and Beverage of choice. The Sha-Boom Events Club will supply Lemon Water, Ice, Coffee and Cookies for all to enjoy. If you have any questions please feel free to call us at 707-539-6666 or E-Mail us at haversonr@comcast.net.
SEE YOU ALL THEIR YOU SHOULD HURRY AS THIS WILL SELL OUT FAST.