Important Information From The OVA
November 6, Board Workshop Video Now Available
If you were not able to attend the November 6 Board Workshop on the future of Oakmont, it is now available to watch:
11-06-18: Board Workshop: Future Of Oakmont from Oakmont Village Association on Vimeo.
Oakmont Ad Hoc Dog Park
Our committee opposes a $300,000 dog park. We listened to the community, and we are now focused on finding a location that can be developed at a reasonable cost. Come to the next board meeting (Tuesday, November 13th at 4pm at the Berger) to show your support and hear our new plans.
Smoke Health Advisory
The Camp Fire in Butte County is sending smoke into Sonoma County. Currently the air quality conditions are poor as levels of particulate matter are extremely elevated. These conditions are expected to impact Sonoma County until tomorrow when wind patterns are predicted to change.
Children, the elderly and those with respiratory conditions such as asthma, lung disease and heart disease are most at risk for harmful impacts. To decrease your exposure to wildfire smoke and to limit harmful effects from smoke follow these healthy habits:
Limit your time outside and stay indoors as much as possible.
If possible, seek shelter in buildings with filtered air OR move to areas outside the region less impacted by wildfire smoke until smoke levels subside.
Keep your windows and doors closed unless it's extremely hot outside.
Run your home or car air conditioner on recycle or recirculate. Keep the fresh air intake closed and the filter clean to prevent bringing additional smoke inside.
If you or your children have asthma or other lung disease, make sure you follow your doctor's directions about taking your medicines and following your asthma management plan. Call your doctor for advice if symptoms worsen or consider leaving the area.
Follow the trend of air quality at this website:
https://www.purpleair.com/map#7.79/38.272/-122.006
Other Resources:
NSCAPCD: http://aqnow.sonoma-county.org/AirVision/
BAAQMD: http://www.baaqmd.gov/ EPA: https://www.airnow.gov/
CDC: https://www.cdc.gov/features/wildfires/index.html
Potential Scam Service Offers To Oakmont Residents
We have received reports at the Administrative Office of high pressure door to door solicitor(s) that are offering services such as gutter cleaning, and then not finishing the job and becoming unreachable. We urge residents to be weary of uninvited door to door solicitations. We also have available a list of contractors & service providers that are recommended by at least 3 other Oakmont Residents if you are in need of a service such as gutter cleaning. The list of contractors & service providers is available below:
Click Here
Events Inside Oakmont Village
Movies At Oakmont
November 11, 2 and 7 PM
TESTAMENT OF YOUTH

Sunday, November 11 is Veteran's Day, marking the 100th anniversary of the end of World War I. In conjunction with a celebration for veterans and first responders set for Monday, November 12 in Berger Center, MAO will screen Testament of Youth, a powerful story of love, war and remembrance based on the First World War memoir by Vera Brittain (Alicia Vikander.) When Brittain ends her studies at Oxford to become a battlefield nurse, we see the war through a woman's eyes. An outstanding performance by Vikander. (2015), PG, 130 minutes.
Sunday Symposium
November 11, 2018 (at Berger 10:30)
Mark Randol: The Unsung Heroes of World War ll: ​The Merchant Marines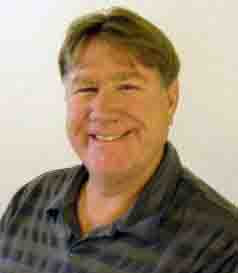 In World War II merchant mariners manned cargo ships bringing ammunition and other supplies to support the fighting forces. More merchant mariners died in the line of duty than those killed in any other combat service: 1 in 26. Even though aware of the high mortality rate of their job, and despite the fact that the U.S. did not arm or protect the merchant ships, they never slacked in completing their mission.
Mark Randol retired in May 2011 after 35 years of military and federal civil service. Prior to retirement, Mr. Randol served as the senior specialist in domestic intelligence and counterterrorism at the Congressional Research Service (CRS) in Washington, DC, where he provided non-partisan research and policy analysis for members of Congress and their staffs.
NOTE: The Sunday Symposium will be in the Berger Center, November 11th & 25th.
Watch Your Mailbox for the Winter 2019 Course Schedule
Join Us for The Folk Legends
Former Kingston Trio singers Rick Dougherty and George Grove join up with baritone Jerry Siggins to perform a nostalgic evening of folk songs.
Thursday, December 6, Berger Center, Cost: $20
Purchase tickets at:
Rainbow Women
Natural Rhythms Trio
Attend the last exciting Oakmont Rainbow Productions concert of 2018 featuring 3 extraordinary musicians!
Tickets May Be Purchased At The Door


Saturday, November 10, 2018 | 7pm Berger Center
Tickets: $25 Email: ORPTickets@gmail.com

Sha-Boom
PLEASE NOTE–MARK YOUR CALENDARS FOR FEBRUARY 7, 2019 WE HAVE JUST SIGNED:
THE ENTERTAINER OF THE YEAR MR. DOUG GABRIEL AND FAMILY ALL NEW VARIETY SHOW LIVE ALL THE WAY FROM HIS THEATER IN BRANSON MISSOURI THIS IS ONE SHOW YOU DO NOT WANT TO MISS!!!
SEATS WILL BE AT TABLES. COST WILL BE $40.00 EA. GUEST SEATS WILL BE $45.00 EA. PLEASE NOTE OUR DECEMBER 9,2018only has 50 seats left.YOU NEED TO HURRY.
Sha-Boom Events Club is proud to Present:
Decades Dance and Show Christmas Party
Sunday December 9, 2018, Berger Center
Doors open at 5:30pm Music from 6:30 to 9:30pm
Cost: Members $22.00, Members Guest $25.00 and Non Members $30.00 Best deal $34.00 includes 1-Year Membership and the Party.
You watched them on the Green at the golf course last summer NOW you can see them up close and Personal. Are you ready for a great night of music and dancing to ring in the Christmas season then you nwill not want to miss The Decades music and show Christmas Party. Food: You may bring your own Food, Snacks and Beverage of choice. The Sha-Boom Events Club will supply Lemon Water, Ice, Coffee and Cookies for all to enjoy.
ATTENTION PLEASE THIS IS A SIT DOWN DINNER NOT A BUFFET !!!
Do Not Forget The Sha-Booms Club will put on the New Years Eve Party on December 31, 2018. Details Below:
New Years Eve Party
December 31, 2018, Doors open at 5:00pm, Dinner 6:00pm – 7:30pm
Music by: Mr. Charlie Baker and Company, music starts at 7:30pm
COST: $75.00 Members-All Others $80.000 – Club membership is $12.00 per year.
TABLE SERVED DINNER MENU AS FOLLOWS:
Salad, Honey Glazed Ham and Prime Rib, with Mashed Potatoes & Gravy, Vegetables, Salad, Rolls and Butter.
Fruit filled sheet cake with whipped cream for Desert, Coffee, Lemon Water, Well Drink Mixes will be available.
Dinner is prepared and served to your table by Chef Jose and his staff
Please do not forget this is a BYOB Party
This is the Party of the year you will not want to miss. Last year was a sold out event very early with a wait list of 82
If you like to celebrate New Years and love the Oldies music you will need to get your table reservations in early.
REMEMBER All GUESTS at your table need to be in one envelope with all names included to guarantee you will all sit together at the same table as we fill the seats as the checks are received.
LOOK FORWARD TO SEEING YOU ALL ON NEW YEARS EVE.
You may include your $12.00 dues renewal on the same check as dues are do on January 1st. 2019.
Make Checks Payable to Sha-Boom and you may put them in our folder at the ova office or mail them to 7111 Oak Leaf
Drive Santa Rosa Ca. 95409. or drop them in my mail box right side of my driveway brass mail slot.
Any questions please feel free to call me at 707-539-6666 or e-mail me at haversonr@comcast.net
Oakmont Fitness Club's Annual Holiday Dinner Dance
Saturday, December 8th at 5PM
Be sure to mark your calendar for this, sure to be sell out event. This year we will be featuring 7th Sons band as our entertainment, as well as a wonderful meal provided by the Oakmont Market. Look for additional information and reservations in the latest issue of the Oakmont News as well as the fitness center. You need not be a member of the Fitness Club to attend.
BINGO
Wednesday November 14th Time: 4:00pm
Star Of The Valley Parish, Center 495 White Oak Dr.
Bingo Cards: $2.00 each
Senate Bean Soup, Biscuits, Corn Bread & Dessert
ALL are welcome. If you don't play bingo, come for dinner at 5:15pm. (Approx)
AARP Tax Assistance in Oakmont Needs More Volunteers
AARP has been providing free income tax filing assistance for seniors and low income families here in Oakmont for several years. The AARP Tax-Aide program has a team of five volunteers that work at the Berger Center two days a week, starting in the first week of February, through the tax filing deadline in April. Last year's Oakmont team prepared 332 income tax returns and is gearing up for the 2019 tax filing season.
In order to meet the growing demand for the tax assistance service, more volunteers are needed. The Oakmont team is hoping to add up to four new volunteers for the 2019 season. If you are interested in becoming a tax assistance volunteer, either as a tax preparer or as a customer service appointment scheduler, please contact our Oakmont team leader, Diane Armer, at (415) 548-0304 to explore how you can prepare for this important service. Training classes will be given in December and January in Santa Rosa.
Thanksgiving Turkey Donation

Please join us again this year in helping to provide a comforting meal to those who need it most!
Cruise by 8550 Oakmont Drive between 10-12 on Saturday, November 17th and we will gratefully receive your small/medium frozen turkey, on behalf of Redwood Gospel Mission.
Please call Susan Chauncy at 707.536.9765 with any questions. Thank you!!
Eat, Sleep, Love, Dance, Oakmont, Fun
Photos Oakmont Health Initiative's very successful Dance From Around The World performance:
[soliloquy id="44941″]
Events Outside Oakmont Village
Santa Rosa Symphony League
SAVE THE DATE: THURSDAY, DECEMBER 13, 2018, 7pm
Come Celebrate the Holidays in the Cave of Deerfield Ranch Winery (10200 Sonoma Highway, Kenwood) with the musical genius of Del Sol . . . It won't be your ordinary Jingle Bells! Wine . . . Holiday Desserts . . . Good Cheer!
Del Sol returns to play the popular holiday standards replete with musical genius, humor, virtuosity and just the right amount of sentimentality. It won't be your ordinary Jingle Bells!
$50 General; $45 League Members
or by mail, send check to: Santa Rosa Symphony League, Attention: Festival of Parties, 50 Santa Rosa Avenue, Suite 410, Santa Rosa, CA 95404
Sonoma State Historic Parks
"Campfire Program ~ Saturday, November 17, 5:00pm – 6:00pm
Fall is here and our campfire fun continues. Join us for this fall warm up at our pre-Thanksgiving campfire in the historic Sonoma Barracks Courtyard next to the mission. Join in the fun with a short talk, songs and a marshmallow roast! All ages, free of charge, steady rain cancels.
Nature Hike ~ Saturday, November 24, 12:00pm – 1:00pm
Hike off your Thanksgiving Day meal with us along the lower Montini Preserve Trail and experience history, nature and good times. This slow-paced hike is just over one mile in length with minor elevation changes. Sturdy shoes and water recommended. Meet at the Vallejo Home parking lot, end of 3rd Street West. All ages. Free of charge. No reservation needed."
Want to make a meaningful impact in your community? Get trained to help low-wage working families and individuals get back the money they deserve at tax time. Visit unitedwaywinecountry.org to learn more and sign up!
Dance Company Production Featuring
Featuring Oakmont's Tap Teacher & Students from Oakmont
At Spreckels Performing Arts Center November 16 & 17
Prickett's Nursery & Oakmont Health Initiative
FREE DAFFODIL BULBS: Prickett's Nursery and Oakmont Health Initiative are proud to promote "Daffodils in Bloom: Planting Pride in Oakmont".
Prickett's Nursery is offering a neighborly assist to help beautify Oakmont. They are gifting Oakmont residents free daffodil bulbs.
To pick up your free daffodil gift bag, containing five bulbs, stop by Prickett's Nursery, 5875 Sonoma Hwy. Prickett's is open every day from 9:00 am – 5:30 pm. (707) 539-3030. (Supply is limited).