Important Info
2020 Election of Directors
Candidate Declaration Statement
Download the form here for the 2020 election of directors candidate self-nomination form for those who want to run for a position to serve on the Board.

Self-nomination forms must be received by February 1, 2020.

Board Candidates Sought: There are four (4) seats available in the upcoming election of directors to be held on Monday April 6, 2020. Members of the Oakmont Village Association, who are interested in running for a seat on the Oakmont board for the 2020 election, are encouraged to obtain an application at the OVA office. Eligible Members may self-nominate, and the nominating committee will deliver a final list of candidates to the board on February 1, 2020 (the deadline for nominations). Please contact the OVA office at 539-1611 for more information.

Click Here For The Candidate and Director Qualifications
OEPC Forum
OEPC FORUM: January 23, 2020. At 2:00 p.m. Berger Center
Could YOU survive in your home for up to a week, without power, perhaps even without gas or water?
If your answer is "NO", you are not adequately prepared!
Come to Berger on January 23 to learn about:
Portable power stations
Generators
Solar Panels, and more BE PREPARED!
AARP Volunteer Tax Assistance in Oakmont
Right here in Oakmont, a team of AARP Tax-Aide volunteers will be at the Berger Center on Mondays and Wednesdays, between 9 a.m. and 2 p.m., starting February 3 through April 13. The Oakmont team is gearing up for a busy 2019 tax filing season.

If you had your tax returns prepared by the AARP team last year, you know that you need to sign up in-person during the above times at the Berger to get on the schedule. When you arrive to make the appointment, you will be given an IRS-required input form you will need to fill out and bring back with you at your appointment.

At your appointment time, bring in all of your forms and info for 2019 income and deductions (W-2s, 1099s, brokerage statements, etc.), a copy of your 2018 tax return, your Social Security card, a photo identification card (preferably your CA driver's license), and the IRS-required input form completely filled out.

In the first few weeks of the season, you will need to be very patient as numerous taxpayers will drop by to get on the schedule and the volunteers who handle the intake and scheduling process will likely be swamped. If you have any questions about the service, contact the Oakmont team leader, Frank Tindal, at 707-537-6927.

Please visit oakmontvillage.com/aarptax for more information.
E-Waste Collection
Saturday, January 18 2020, 9 a.m. – 5 p.m.
Sunday, January 19 2020, 9 a.m. – 5 p.m.
E-Waste Collection will be two-day event! Conservation Corps North Bay, a new sponsor, will be parked in the Berger parking lot, 310 White Oak Drive, parallel to the street. There is no appointment needed for this event.

Accepted at the event will be computer equipment (computers, monitors, laptops, keyboards, printers, mice, hard drives) consumer electronics such as DVD players, VCRs, gaming devices, stereo components, radios, PDAs, cell phones, cables, etc.) televisions (CRTs and LCDs) office equipment such as telephones, fax machines, copiers, etc). Microwaves are the only kitchen appliance that will be accepted.
Shred-A-Thon
Free Shredding Event!
Friday, January 17 from 9 a.m. – 12 p.m.
Berger Parking Lot
Sponsored by Oakmont Kiwanis and OVA
It's time to shred again.
Oakmont residents and businesses are invited to bring their documents and other shreddables to the truck that morning. Please limit your documents to the equivalent of 5 banker's boxes.
Inside Oakmont
West Course OPEN
Oakmont's West Golf Course will be open on January 10, 11 & 12:
Green fees: $29
Twilight $25
Cart fees: $16
Member And Resident Rates Apply
Click Here To Book Your Tee Times Now!
Quail Inn Is OPEN
Although we are in a state of flux as we prepare for the New Year, the Quail Inn is open from 11 a.m. to 7 p.m. every Thursday through Monday.

Please come on down to enjoy the bar and snacks.
Movies At Oakmont
January 12, 2 p.m. and 7 p.m.
TWO BROTHERS
Twin wild tiger cubs are separated by fate. The bold brother is sold off to a circus, where living in a cage robs him of his spirit. Meanwhile, the shy cub becomes the much-loved companion of the governor's lonely son—until his family gives the little tiger away to a man who plans to turn him into a fighter for sport. An entertaining and moving film with both humorous and tense moments, and remarkable photography of the two charismatic tigers. (2004), PG, 105 minutes.
Sunday Symposium
January 12, 2020
Caroline Keller
Life After Oakmont
Yes. Yes. You LOVE your Oakmont home. You wanted to live in it forever, or until …. One thing is sure: it is much better to explore options BEFORE you might need them so that, whatever happens, YOU will be the one making the decisions. In other words, don't wait until your children make you move. Caroline will gently walk us through their exploration of options after Oakmont.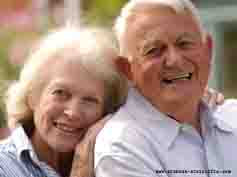 Click the pics to register or pay at the door on the first day of class.
---
Contemporary Comedic Genius Series: Billy Crystal
Instructor: Martin Marshall
Mondays | Jan. 13 – Feb. 3 | 3:00 – 5:00 p.m. | Berger Center
4-week session, Class ID: 7867, Cost: $81
Laugh out loud with Marshall as he explores the comedy and career of the very funny Billy Crystal on Saturday Night Live, as the star in When Harry met Sally, the urban cowboy in City Slickers, the Tony-winning 700 Sundays and much more.
Martin Marshall is a film writer, director and producer with years of experience managing improv theaters and teaching the Comedic Genius Series.
---
Beethoven and the Romantics
Instructor: Dr. Kayleen Asbo
Wednesdays | Jan. 15 – Feb. 19 | 3:00 – 5:00 p.m. | Berger Center
6-week session, Class ID: 7869, Cost: $110
Fill your ears during Asbo's exploration into Beethoven's musical evolution from imitator to hero and discover how his late quartets influenced Schubert and Mendelssohn and how his symphonies inspired and guided Liszt, Brahms, Berlioz, Wagner and Tchaikovsky.
Dr. Kayleen Asbo is the cultural historian and preconcert lecturer for the Santa Rosa Symphony and the San Francisco Opera.
---
The Science Behind, Inside and Under World Famous Architecture
Instructor: Sally Heath
Thursdays | Jan. 16 – Feb. 27 | 3:00 – 5:00 p.m. | East Recreation Center
6-week session, Class ID: 7871, Cost: $110
NOTE: This class will not meet on February 6
Discover why buildings stand or collapse through the exploration of the science, engineering and materials of iconic structures like the Pyramids, the Colosseum, Hagia Sophia, the Golden Gate Bridge, the World Trade Center and Burj Khalifa.
Sally Heath, an award-winning physics professor with 35 years at Santa Rosa Junior College, is now a Lifelong Learning instructor at the SSU.
---
You're Writing a Memoir? A How-To Workshop
Instructor: Ida Rae Egli
Wednesdays| Jan. 22 – Feb. 19 | 6:00 – 8:00 p.m. | Central Activities Center, Rm. B
5-week session, Class ID: 7872, Cost: $126
Back by popular demand, this interactive class teaches the skills needed for memoir writing in an interactive, experiential way that is personalized to each student. Teacher and student feedback on in-class writings are offered in addition to traditional classroom instruction.
Ida Rae Egli was the chair of the English department at Santa Rosa Junior College and now is a freelance writer and writing coach.
---
The Genius of Hitchcock
Instructor: Terry Ebinger
Mondays | Feb. 10 – Mar. 2 | 2:30 – 5:00 p.m. | Berger Center
4-week session, Class ID: 7876, Cost: $81
Note: Early start time
Join film scholar Ebinger for a suspenseful journey into understanding Hitchcock's visionary approach, symbolism, cinematic innovations, psychological depths and mythic storytelling in four classic films: The 39 Steps, Shadow of a Doubt, Notorious and Strangers on a Train.
Terry Ebinger is a passionate educator and group leader who approaches film studies through art, history, psychology, anthropology, myth and dream.
---
Cider – How America's Favorite Beverage Was Almost Lost
Instructor: David Sandri
Wednesdays | Feb. 26 – Mar. 4 | 3:00 – 5:00 p.m. | Berger Center
2-week session, Class ID: 7870, Cost: $52
In early America, cider was the beverage of choice. But, by the first part of the 20th century cider production almost stopped. Why did it fall out of fashion and why has its popularity roared back in recent times?
David Sandri is a 30-year veteran in the alcohol beverage industry with a passion for the production, history and judging of wine and cider.
Oakmont Progressives
Who is the best candidate to beat Trump?
How do the candidates stand on important issues?
Mail-in ballots will arrive in early February!
Who will you vote for?
Are you uncertain?
Oakmont Progressives Will Help!
Special Meeting
Monday, January 13 – 7 p.m.
Social Time 6:30 p.m.
East Rec Center
Spring term class registration is open for (OTLC). Classes will be held in our classroom in the January-June time frame. Classes are open to Oakmont residents only, and seats must be reserved in advance; no drop-ins. Class schedules are published online at our web site, and registration is now online-only. www.oakmont-learning.org.

January 16th is our OTLC Open House: drop in any time between 3:30-5:30 p.m. at our Central Activity Center classroom, right across from the hall from the Library. If you haven't been to one of our classes, this is your chance to check us out. All our volunteer instructors are Oakmont residents, and we are here to share our knowledge. This is your chance to talk to instructors, ask questions, and see our classroom. Refreshments will be served.
VARIETY SHOW
The Oakmont Jazz Club is sponsoring a "VARIETY SHOW" for all Oakmont residents scheduled for January 16. The show will be free, given in Berger Center (with use of the stage, piano, microphones, lighting) and open to all Oakmont residents.
CONCERT AT BERGER CENTER
DATE – TUESDAY, JANUARY 28, 2020
TIME – 2:00: Cost – $15.00
Performance by Ron Sfarzo (Mr. Tico Tico) renowned multi-keyboardist, composer, producer, bandleader and retired police officer.

For this special event please RSVP- Linda McKenzie at 707-546-1678
email: fancyfont2@aol.com
Checks made out to OAKS can be left in the OAKS file at the OVA office

refreshments will be served
Free Hands-Only CPR Training
Wednesday, February 12, 10:30 a.m. in the Berger Center
Make a Difference. Safe a life.

We're pleased to support the American Heart Association and its important mission to increase survival from cardiac arrest. We're asking all members within our community to please make time to learn the lifesaving skills of Hands-Only CPR.
The new Soroptimist club in Oakmont is about to formally charter, you have shown an interest and we hope you will join us on our mission to "provide women and girls with access to the education and training they need to achieve economic empowerment" in our own community and beyond.

We'll celebrate the formation of the new club with a Charter Party, to be held at the newly renovated East Rec Center in Oakmont on Sunday February 2 from 5-9pm. The Region Governor and other dignitaries as well as Presidents and members of other Soroptimist clubs in our area will be present to help us celebrate, wine & dine, induct us and install the club officers. I know, I know, its Super Bowl Sunday! I'm recording it and making my husband swear he won't tell me who wins. I can speed through the boring parts and just watch the commercials.

It is an honor to become a Charter Member of a Soroptimist club, the theme for our club for the first year is "Be the Change". This is an excellent opportunity to be the change in our community, and we welcome all your ideas and enthusiasm.

Please feel free to contact me via phone or email if you have any questions.

Sincerely,
Janet
President-elect
707-494-4590
JanetFlink@gmail.com
Cafe Mortel
St. Joseph Health Hospice Services: Before You Go—a Conversation about Hospice Care and End-of-Life Decisions. During our time together, we will offer important information about Hospice, answer questions, share stories, and dispel myths. With gratitude to Café Mortal, this important presentation is offered to the community free of charge. We hope you'll bring your curiosity and concerns, and join us.

Facilitating the conversation will be: Codie Welsh, Manager of Volunteer Services and Community Education, St. Joseph Health Hospice Services; and Alison Leras, Community Education Coordinator, St. Joseph Health Hospice Services.

Date: Thursday February 6th 3PM
Place: Berger Center Auditorium
All Oakmont Residents, loved ones, and friends welcome!
RHINESTONE
"RHINESTONE", a show saluting the songs and career of contemporary music legend, Glen Campbell, will be performed by rising star Andy Kahrs at the Berger Center on Thursday evening, February 20 and sponsored by OVA.

Glen Campbell's music career is decorated with Grammy Awards, No.1 country albums, and CMA Awards. His legacy includes hit songs Gentle On My Mind, Galveston, Wichita Lineman, By The Time I get to Phoenix, and Rhinestone Cowboy. Born and raised in Atlanta, Andy Kahrs hopes his soulful bends and country twang will pay tribute to Campbell's work.

Tickets are available for $20 at the OVA office beginning December 15. No reserve seats or tables. Please bring your own snacks and drinks. Doors open at 5:30 pm on February 20, and the concert will begin at 6pm.
Presenting Comedy Night:
Better Than Therapy
Mary Carouba & Regina Stoops
… laugh at their problems…
forget about yours.

February 22, 7 p.m. $25
The Berger Center

For tickets and more information please contact orptickets@gmail.com
www.facebook.com/OakmontRainbowProductions
Happy New Year from the CAC Coffee Cart
Hours are currently:
M-T-W & F 9:30-12:30
The coffee cart now has fresh baked scones. Come by and try one!

Do you have an event or meeting coming up –
let Julie Kay (coffee cart barista) know if you'd like coffee, scones, or other snacks provided. Just email her at juliekay59@gmail.com

The coffee cart is still looking for a name…so the..
Name Your Coffee Cart Contest continues!
Click the link below to participate:
https://www.surveymonkey.com/r/7XMWKG3
Outside Oakmont
Sonoma Valley Historical Society
Lynn Downey presents Arequipa Sanatorium:
Life in California's Lung Resort for Women

Saturday, January 11 at 2 PM
Sonoma Community Center
276 East Napa Street, Sonoma, Rm. 110
$5 Admission
Historical Society Members & Local Docents – Free
Kelp Basket Weaving Class
Saturday, January 18, 10 a.m. to 3 p.m.
Maralee Wisewomyn teaches at an art studio in Bodega.
$75 all materials provided
Call Maralee at 707-377-4119 to register