You May Now Click & Hold Any Image In The E-Blast To Zoom-In

Try it out now with this lovely photo taken by Oakmont resident, Maureen McGettigan.
Important Info From OVA
Throw Your Hat In The Ring
Calling all potential OVA Board members… Submit your name to be placed in nomination for election to the OVA Board of Directors. This is a volunteer position for a term of two years. No one applying for the OVA Board can serve more than 2 consecutive terms and must be a member in good standing. The list of prospective candidates shall be presented to the Board of Directors for publication no later than Feb.1st 2019.

All potential candidates must have their Letters of Intent to Serve** by no later than 5:00 pm Friday January, 25 2019 and shall be delivered to the OVA office at 6637 Oakmont Drive, Suite A, Santa Rosa, CA 95409, addressed either to:
1. OVA Board of Directors or
2. Ruthie Snyder, Chairperson/Nominating Comm: ruthiesnyder1@gmail.com

Please include your name, phone number, address and email address in your letter. **

Please do not call OVA staff for information regarding this notice. All correspondence from potential candidates shall go to committee Chairperson ruthiesnyder1@gmail.com
Thank you,
OVA Nominating Committee
** Letter of Intent to Serve is not a standard form and may be created by individual candidate seeking election
Oakmont Safety Status and Plans Workshop
The workshop on Oakmont safety status and plans originally scheduled for January 7th will be held on January 18th, from 1 to 3 PM in the Berger Center. At this workshop, attendees will hear presentations on all safety related work currently ongoing in Oakmont. Presentations from the Fire Safety Committee, Oakmont Emergency Preparedness Club (OEPC) and Citizens Organized to Prepare for Emergencies (COPE) will emphasize their current state of preparedness and anticipated future plans. GM Kevin Hubred will provide an update on the grants for which Oakmont has applied. Katy Carrel from Oakmont Rainbow Women (ORW) will present on the status of ORW's emergency preparedness activity. Steve Spanier will talk about sirens in Oakmont and ongoing meetings with Santa Rosa Parks and Recreation, Wild Oak, The Villages at Wild Oak, Santa Rosa City Council, and the Santa Rosa Fire Department seeking emergency egress from Oakmont through Wild Oak to Channel Drive. Ample time will be allotted to questions from attendees and the board. We hope you'll make the time to attend this important event.
FSC Hosting Replay Of Carleon Safford's Defensible Space Presentation
On January 21 from 1:00-3:00 PM in the West Recreation Center, the Fire Safety Committee is hosting a replay of the Defensible Space video featuring Cal-Fire's Carleon Safford. This is a very informative presentation, where you will learn what Cal-Fire's fire-fighting priorities are and how you can make your home and our entire community "Oakmont Safe". Refreshments will be served.
FSC Panel Discussion: Thursday, 1/24/2019, Berger, 2pm – 3:30pm
The Oakmont Fire Safety Committee will present a panel discussion on creating and maintaining safety zones around our properties and neighborhoods. One Paradise Valley resident, Dr. Doug Houston, saved his property along with a few neighbors' by creating defensible space over a period of years in his wooded valley home. Dr. Houston will share his experience Thursday, January 24 at the Berger Center, 2 p.m. Jeff Kunde, a Kenwood resident, will explain how he created a fire break by bulldozing his property's perimeter. Supervisor Susan Gorin will update the county's plans and actions while David Dearden, Oakmont resident involved with the Grants writing the OVA has submitted to Cal Fire, will explain the Grants programs and what residents might expect if Oakmont is awarded monies for fire safety. Questions will be honored the last 30 minutes of the program. Light refreshments will be served after the event. The Panel Discussion event is part of the OVA Fire Safety Committee's efforts to aid residents in knowing what measures residents can make to help save life, property and the environment in and around Oakmont in case of fire. Other events include a showing of the taped presentation by Fire Safe Sonoma's Caerleon Safford on January 21, 2019 at the WEST Recreation Center at 1 p.m. All Oakmont residents and guests are invited.
Wildfire Smoke and its Impact on Oakmont: Friday, 1/25/2019, 11am CAC Room B
The recent Paradise fire caused the worst smoke that Oakmont has experienced in its history. Using the new PurpleAir technology, Oakmont resident Jim Ouimette will show how smoke impacted us and the neighboring Sugarloaf Ridge State Park. He will show pictures of how smoke changes in its transport, causing unique submicron "tar balls" that impair health and reduce visibility. Learn which places on earth have the cleanest and dirtiest air. Jim will finish his talk with a proposed plan for using PurpleAir sensors in the remote southwest to augment our current surveillance of wildfire smoke.
Jim Ouimette is a member of the Oakmont Emergency Preparedness Club and the Long Range Planning Committee. He is a Steward at the Sugarloaf Ridge State Park. He received a PhD from the California Institute of Technology, focusing on atmospheric aerosol chemistry and its impact on visibility.

Proper Trash Receptacle Storage
Per the Oakmont Architectural Guidelines And Standards (IV. Standards, F. Additions & Alterations, 26. Trash, Grass, Weeds, Other Nuisances, Page 28): "Containers for garbage and large containers for yard trimmings must be stored in the homeowner's garage or appropriate storage area out of public view, or in the back yard within the property line.
No container may be stored in the common area of an association-maintained area.

HEARS/HSG Disbanding
We tried but we could not find anyone to take on the leadership of this organization. Sadly, we have to announce that this organization is going to dissolve. We don't want to leave you without a source of information. Two local companies' websites that have a wealth of information are:
Kenwood Hearing Centers: https://www.goodhearing.com Audiology Associates: https://www.audiologyassociates-sr.com
Go to these websites and click on the various tabs that appear at the top of the webpages. Both companies have made very informative presentations at our meetings.
Rainfall Records In Oakmont
These rainfall records were submitted by Gene Wyne who has posted this data on social media in the past, and has been very generous in now providing this information to OVA for the weekly e-blast. Gene may be reached at gkwyne@sbcglobal.net.
Rainfall Report:
I have kept precipitation records for Oakmont since our "rainy" season began—Sept 1, 2018.

As of Dec 31, 2018 the total was 11 3/8". I keep records as or up to 1/8".
Since Jan 1,2019 our total as of today(Jan 7th) is 4".

The grand total of rainfall this rainy season (2018-2019) to date is 15 3/8".
Oakmont Campfire Donations
Following the recent and tragic Camp Fire in Paradise, CA many Oakmont residents provided generous donations in support of the fire survivors. These donations in the form of gift cards were distributed to individuals and families in need. In addition, checks payable to the NORTH VALLEY COMMUNITY FOUNDATION were consolidated and used to provide broader support to fire victims in the area.

Your generosity has been greatly appreciated and has gained a much wider exposure. As a result the OVA FIRE SAFETY COMMITTEE will be conducting a panel discussion on January 24 at the Berger center from 2 – 3:30 for the purpose of informing our community of the precautions necessary to create defensible fire zones around our properties and throughout our community.

Dr. Doug Houston, a Paradise resident will be among the panel members who will be discussing measures we each can take to ensure defensible space for fire prevention. Dr. Houston, who saved his home and the homes of a few neighbors during the fires, is coming to Oakmont as the direct result of the generosity shown by Oakmont residents to the residents of Paradise. In addition, panel members will include Jeff Kunde, a Kenwood resident; Susan Gorin, Sonoma County Supervisor; and David Dearden, an Oakmont resident involved with writing Grants that the OVA has submitted to Cal Fire.

Mark your calendars for this important panel discussion event. To those of you who demonstrated such generosity, a heart-felt Thank You from the residents and victims of the Camp Fire.
Events Inside Of Oakmont Village
Movies At Oakmont
January 13, at 2pm & 7pm:
Native New Yorker Rachael (Constance Wu) accompanies her longtime boyfriend, Nick (Henry Golding), to his best friend's wedding in Singapore. Excited about visiting Asia for the first time but nervous about meeting Nick's family, Rachael is unprepared to learn that Nick has neglected to mention a few key details about his life. Based on the best-selling novel, this highly-praised, lighthearted romantic comedy boasts a terrific cast, great set designs and lots of razzle dazzle. (2018), PG-13, 121 minutes
Oakmont Lifelong Learning
Classes Start Soon! Register Now!
Art Battles in the Bay Area
Linda Reid
Mondays, January 14 – January 21
Life in the California Current
Dr. Robert Rubin
Wednesdays, Janaury 16 – February 6
Cops, Courts & Corrections
Dr. Eric Williams
Mondays, January 28 – March 4
Hollywood Before the Code
Terry Ebinger
Wednesdays, February 13 – March 6
Documentary Film Masterworks, Ernie Rose, Saturdays, March 9 – March 23

Four Ways To Sign Up:
OakmontLL.org
CommunityED.SantaRosa.edu/Oakmont
Credit card by phone: (707) 527-4372
Pick up and fill out a form at the OVA Office
Jazz Horizons to perform February 2
Featuring four horns and a four-piece rhythm section, this tightly organized ensemble presents all the contemporary Jazz sounds including Straight-Ahead, Latin, Blues, Funk, Hip-Hop and Brazilian…Reserve A Seat
Oakmont Sunday Symposium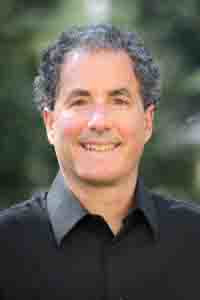 January 13, 2019 (Berger — 10:30 am)
Eric Sinrod, Esq.
Ethical, Moral and Legal Dilemmas — How Do We Decide?
​How do we decide what's right and what's wrong? Attorney Sinrod will present the facts of a cutting-edge dilemma. He will then describe four potential outcomes for this situation and ask the audience to vote on them. We can look forward to an fascinating and revealing discussion to help us all examine how each of us comes to our moral decisions
Craft Guild Presentation
Join the Oakmont Craft Guild to watch Nanette Gardner give a demonstrate of how to make leather earrings! You do not have to be a member to attend! It will be at the West Rec building, upstairs. Monday, January 14 at 1:00 p.m. Questions – Contact Diane Linneball at 707-331-2746.
Star Of The Valley Parish
Bingo:
When: Wednesday, January 16th, Time: 4:00pm
Where: Star Of The Valley Parish, Center 495 White Oak Dr.
Bingo Cards: $2.00 each / BLACK OUT PAYS $100.00
Baked Potato Bar With Chili: Cost: $8.00
ALL are welcome. If you don't play bingo, come for dinner at 5:15pm.
Super Bowl Party:
8ft X 8ft Screen, Live Streaming
SUNDAY, FEBRUARY 4TH DOORS OPEN 2:30PM GAME STARTS 3:15PM
FOOD:
First Half:
CHIPS, DIP, & NACHOS
Half Time:
Miller Hot Dogs, Potato Salad, & Chili, COST: $7.00
Football Pools – 100 Squares: $1.00, $5.00, Cash Prizes Awarded Each Quarter
Beer & Wine Available At A Nominal Charge
Council On Aging


Tuesday January 15th – 11:00-12:00- Threshold Singers
A group of A Capella singers from the Valley of the Moon.

Thursday – January 17th – 10:00am – 12:00pm – Open House/Mello-Tones
It's been a great year for the Senior Social Club. Come celebrate our one year of operation with a light snack and slide show of past events. The Mello-Tones will be playing from 11:00 – 12:00. Drop by anytime between 10:00-12:00, or stay the whole time to enjoy all our activities and get an idea of what the social club is about.

Thursday – January 24th– 11:00am – 12pm – Japanese American Citizens League
Storyboard presentation on Japanese Americans in America during WWII.

These special events are open and free to everyone.
Do you have a talent or hobby you would like to share with us? We love to listen. Anyone interested in joining the program or volunteering in the program is welcome to drop by anytime. If you have any questions you can contact Debbie Baldaramos at debbieoakmontday@councilonaging.com
Activities Outside Of Oakmont
CALIFORNIA DEPARTMENT OF PARKS AND RECREATION
Paula's Easy Paced Hikes: Looking For Mushrooms!
Event Date: Saturday, January 26, 2019 Time: 10 AM Hike Departure to about 1:30 PM Location: Warren Richardson Trailhead Parking Lot (end of Channel Drive) Trails: Warren Richardson and Steve's "S" Trails Did you know that the mushrooms we see above the ground are actually the blossoms of a much larger organism underground? Explore the wonderful world of mushroom identification in Trione-Annadel State Park with Paula Phillips Marks! Pause for lunch, then discover what there is to find along Steve's "S" Trail on the way back. We will look only with our eyes and harvest only with our cameras, and leave all mushrooms for the next park lovers to see. This route will include approximately 250 foot elevation gain over about 3 miles of varied trails, beginning and ending at Richardson Trail Head Parking Lot. The pace will be moderately slow and easy. Appropriate for ages 15 and up. Wear hiking shoes, layers appropriate for weather, bring water and lunch. Trekking poles recommended. Some trails are rocky and uneven. HEAVY RAIN or WIND CANCELS. No advance reservations needed. Dogs not allowed. Restrooms and water at the parking area. Directions: from Montgomery Drive, turn onto Channel Drive and follow the road in approximately ½ mile: pay day-use fee ($7 per car, $6 for seniors 62+) or display CA State Parks Pass. Continue on Channel Drive for 1 mile to main parking lot. Please see the Trione-Annadel State Park website for more details about the park (http://www.parks.ca.gov/?page_id=480, click "Park Events") and for information about our Hike Leaders. Paula's Easy Paced Hikes book is available in our Visitor Center ($10 donation suggested). Thank you to Trione-Annadel State Park Volunteers for providing this opportunity.