Important Info From OVA
Our apologies, the zoom-in feature has been removed from photos in this e-blast as we workout some technical difficulties.
Oakmont Volunteer Helpers
Oakmont Volunteers desperately need coordinators and drivers for our driver program taking residents to medical appointments in Santa Rosa. Coordinators serve 2 weeks, less than an hour a day from home, and fills requests for rides from our driver list. If you can help keep this essential program working for Oakmont residents, please contact Marianne Neufeld 953-5302 or mariantques@gmail.com
Valley Resident Program
Many OVA Members have expressed interest in helping the Oakmont Golf Club. OGC has just introduced the Valley Resident Program which provides a great opportunity for Oakmont residents who are not golfers to do this. For $20 a month, VRP Members will also receive:
Member pricing & early invitations to special events, such as winemaker dinners
Half-off corkage fees and charging privileges at the Quail inn
Discounted rates on use of the banquet facility
Access to the OGC Wine Club – special rates on wine
… and much more
For more information: (Click Here)
Latest Board Meeting Video Now Available:
Community Input for Volunteer Awards
Each year, the board selects a Volunteer of the Year. In some years, the board also selects a "Community Service Volunteer of the Year."In a board meeting earlier this week, the board voted unanimously to solicit community nominations for both the Volunteer of the Year and the Community Service Volunteer of the Year awards. If you know someone who you believe deserves to be considered, please submit to "askova@oakmontvillage.com" the name(s) of the persons you recommend, with as much supporting evidence as possible. The board will consider the input it receives and announce the selection of the individual(s) at its annual meeting.
Throw Your Hat In The Ring
Calling all potential OVA Board members… Submit your name to be placed in nomination for election to the OVA Board of Directors. This is a volunteer position for a term of two years. No one applying for the OVA Board can serve more than 2 consecutive terms and must be a member in good standing. The list of prospective candidates shall be presented to the Board of Directors for publication no later than Feb.1st 2019.
All potential candidates must have their Letters of Intent to Serve** by no later than 5:00 PM Friday January, 25 2019 and shall be delivered to the OVA office at 6637 Oakmont Drive, Suite A, Santa Rosa, CA 95409, addressed either to:
1. OVA Board of Directors or
2. Ruthie Snyder, Chairperson/Nominating Comm: ruthiesnyder1@gmail.com
Please include your name, phone number, address and email address in your letter. **
Please do not call OVA staff for information regarding this notice. All correspondence from potential candidates shall go to committee Chairperson ruthiesnyder1@gmail.com
Thank you,
OVA Nominating Committee
** Letter of Intent to Serve is not a standard form and may be created by individual candidate seeking election
Questions For Candidates
Presented by OVA / Berger Center 6-9 PM, February 19, 2019
Must be in the form of a question
Limited to 50 words
President's Messages
Elder Connections (Update)
This message will also appear in the February 1 Oakmont Newspaper:
Some months ago, we introduced an idea called Elder Connections, the purpose of which was to combat loneliness and isolation in Oakmont by pairing those desiring companionship with those willing to provide it.
Click Here To Read The Full President's Message.
---
The Great Chair Controversy Of 2019
An interesting series of events transpired over the last 24 hours. I believe this series of events points out the benefits of clear, relevant and timely information sharing, community involvement and board responsiveness.
Click Here To Read The Full President's Message.
Neighbor To Neighbor
Do you know someone, maybe a neighbor, who might need assistance with their daily meals? Oakmont Meals on Wheels provides meals once a day, 5 days a week… delivered to your door by an Oakmont volunteer driver! The food is prepared in the kitchens at Council on Aging, which specializes in services for seniors. For more information, pick up a flyer or COA Newsletter in OVA office. Or call Diane Falkner, COA Meals on Wheels Coordinator at 525-0383.
Submitted by Oliva Kinzler
Co-coordinator Oakmont MOW
E-Waste Collection
Saturday, January 19 (9 AM – 5 PM)
Sunday, January 20 (9 AM – 5 PM)
E-Waste Collection will be two-day event! They will be parked in the Berger parking lot, 310 White Oak Drive, parallel to the street. There is no appointment needed for this event. We have a new sponsor, Conservation Corps North Bay! Accepted at the event will be computer equipment (computers, monitors, laptops, keyboards, printers, mice, hard drives) consumer electronics such as DVD players, VCRs, gaming devices, stereo components, radios, PDAs, cell phones, cables, etc.) televisions (CRTs and LCDs) office equipment such as telephones, fax machines, copiers, etc.) and kitchen appliances such as blenders, toaster ovens, coffee makers, microwaves; household appliances such as hair dryers, irons, curling irons, vacuum cleaners
FSC Hosting Replay Of Carleon Safford's Defensible Space Presentation
On January 21 from 1:00-3:00 PM in the West Recreation Center, the Fire Safety Committee is hosting a replay of the Defensible Space video featuring Cal-Fire's Carleon Safford. This is a very informative presentation, where you will learn what Cal-Fire's fire-fighting priorities are and how you can make your home and our entire community "Oakmont Safe". Refreshments will be served.
Wildfire Smoke and its Impact on Oakmont:
Friday, 1/25/2019, 11am, CAC Room B
The recent Paradise fire caused the worst smoke that Oakmont has experienced in its history. Using the new PurpleAir technology, Oakmont resident Jim Ouimette will show how smoke impacted us and the neighboring Sugarloaf Ridge State Park. He will show pictures of how smoke changes in its transport, causing unique submicron "tar balls" that impair health and reduce visibility. Learn which places on earth have the cleanest and dirtiest air. Jim will finish his talk with a proposed plan for using PurpleAir sensors in the remote southwest to augment our current surveillance of wildfire smoke.
Jim Ouimette is a member of the Oakmont Emergency Preparedness Club and the Long Range Planning Committee. He is a Steward at the Sugarloaf Ridge State Park. He received a PhD from the California Institute of Technology, focusing on atmospheric aerosol chemistry and its impact on visibility.
FSC Panel Discussion: Thursday, 1/24/2019, Berger, 2 PM – 3:30 PM
Oakmont's Fire Safety Committee (FSC) will present a panel discussion on creating and maintaining safety zones around our properties and neighborhoods. One Paradise Valley resident, Dr. Doug Houston, saved his property along with a few neighbors' by creating defensible space over a period of years in his wooded valley home. Dr. Houston will share his experience Thursday, January 24 at the Berger Center, 2 p.m. Jeff Kunde, a Kenwood resident, will explain how he created a fire break by bulldozing his property's perimeter. Supervisor Susan Gorin will update the county's plans and actions while David Dearden, Oakmont resident involved with the Grants writing the OVA has submitted to Cal Fire, will explain the Grants programs and what residents might expect if Oakmont is awarded monies for fire safety. Questions will be honored the last 30 minutes of the program. Light refreshments will be served after the event. The Panel Discussion event is part of the OVA Fire Safety Committee's efforts to aid residents in knowing what measures residents can make to help save life, property and the environment in and around Oakmont in case of fire. Other events include a showing of the taped presentation by Fire Safe Sonoma's Caerleon Safford on January 21, 2019 at the WEST Recreation Center at 1 p.m. All Oakmont residents and guests are invited.
HEARS / HSG Disbanding
HEARS tried but could not find anyone to take on the leadership of this organization. Sadly, we have to announce that this organization is going to dissolve. We don't want to leave you without a source of information. Two local companies' websites that have a wealth of information are:
Kenwood Hearing Centers: https://www.goodhearing.com Audiology Associates: https://www.audiologyassociates-sr.com
Go to these websites and click on the various tabs that appear at the top of the webpages. Both companies have made very informative presentations at our meetings.
No Movies At Oakmont On Super Bowl Sunday (February 3rd)
We accidentally printed in the Oakmont News that on Super Bowl Sunday we would be showing a movie, but that is not the case. There will be no Movies At Oakmont on February 3rd. Please tell your friends and spread the word.
Activities Inside Of Oakmont
Movies At Oakmont: Albert Nobbs
January 20, 2 PM & 7 PM
Having for decades disguised herself as a man to be able to work as a butler in a posh 19th century Dublin hotel, a woman calling herself Albert Nobbs (Glenn Close) reconsiders her charade when a handsome painter (Janet McTeer) arrives on the scene and she looks to escape the lie she's been living. An emotional and thought-provoking film, with mesmerizing Golden Globe- and Oscar-nominated performances from Close and McTeer. (2011), R (sexuality), 103 minutes.
Sunday Symposium: Dr. Jane Morgan
Why There Is No Sex In Jane Austen Novels (1/20/2019, 10:30 AM, Berger)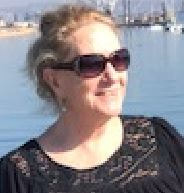 Jane Austen wrote her novels after the French Revolution but during the Napoleonic Wars, England's exploding Industrial Revolution and expanding imperial aggressions. Many critics have dismissed her work as love stories about well-to-do young women finding husbands. Nonsense, I say! Austen offered innovative heroines, heroes, plots, and narrative techniques that transformed what a novel could be.
Upcoming Class & Concert
Starting January 28th!
Cops, Courts and Corrections: The Politics of Law and Order
Instructor: Dr. Eric Williams

For more information or to register, go to: oakmontll.org or look in the OLL folder at the OVA office.
Jazz Horizons
A big group with a big band sound. Four horns and a four-piece rhythm section bring contemporary Jazz sounds alive.
When: Saturday, February 2nd
Where: Berger Center, 7:00 PM
Cost: $20.00, BYOB

To reserve a seat go to oakmontll.org
Senior Social Club
Thursday – January 24th– 11:00 AM – 12 PM – Japanese American Citizens League
Storyboard presentation on Japanese Americans in America during WWII.
These special events are open and free to everyone. Do you have a talent or hobby you would like to share with us? We love to listen. Anyone interested in joining the program or volunteering in the program is welcome to drop by anytime. If you have any questions you can contact Debbie Baldaramos atdebbieoakmontday@councilonaging.com
Understanding World Religions
Islam is the focus for the final programs of the "Understanding World Religions" series sponsored by Star of the Valley Catholic Church. The lectures/discussions taught by parishioner Marcy Fox will be held Thursdays, Jan. 31 and Feb. 7, from 1:30-3 p.m at the church, 495 White Oak Drive. The programs are free and open to the public. Registration is not required but, for planning purposes, prospective participants are urged to contact Cristina Wadsworth at 707-583-3194. Refreshments will be served during intermission.
Rainfall Report: from Gene Wyne
On the brow of Meadowridge on the West end of Oakmont, Gene Wyne brings you the most up to date rainfall statistics as of January 18th :
As of Jan 1, seasonal total: 11 3/8 inches
Just January: 9 7/8 inches
Total Seasonal: 21 & 1/4 inches
You may contact Gene at gkwyne@sbcglobal.net
Activities Outside Of Oakmont
CALIFORNIA DEPARTMENT OF PARKS AND RECREATION
Paula's Easy Paced Hikes: Looking For Mushrooms!
Event Date: Saturday, January 26, 2019 Time: 10 AM Hike Departure to about 1:30 PM Location: Warren Richardson Trailhead Parking Lot (end of Channel Drive) Trails: Warren Richardson and Steve's "S" Trails Did you know that the mushrooms we see above the ground are actually the blossoms of a much larger organism underground? Explore the wonderful world of mushroom identification in Trione-Annadel State Park with Paula Phillips Marks! Pause for lunch, then discover what there is to find along Steve's "S" Trail on the way back. We will look only with our eyes and harvest only with our cameras, and leave all mushrooms for the next park lovers to see. This route will include approximately 250 foot elevation gain over about 3 miles of varied trails, beginning and ending at Richardson Trail Head Parking Lot. The pace will be moderately slow and easy. Appropriate for ages 15 and up. Wear hiking shoes, layers appropriate for weather, bring water and lunch. Trekking poles recommended. Some trails are rocky and uneven. HEAVY RAIN or WIND CANCELS. No advance reservations needed. Dogs not allowed. Restrooms and water at the parking area. Directions: from Montgomery Drive, turn onto Channel Drive and follow the road in approximately ½ mile: pay day-use fee ($7 per car, $6 for seniors 62+) or display CA State Parks Pass. Continue on Channel Drive for 1 mile to main parking lot. Please see the Trione-Annadel State Park website for more details about the park (http://www.parks.ca.gov/?page_id=480, click "Park Events") and for information about our Hike Leaders. Paula's Easy Paced Hikes book is available in our Visitor Center ($10 donation suggested). Thank you to Trione-Annadel State Park Volunteers for providing this opportunity.