Important Announcement
Regarding Rescheduling Of Board Workshop On Fire Safety
The Board Workshop on Fire Safety previously scheduled for January 7
has been rescheduled for January 18
. The workshop will cover approved "Oakmont Safety Status and Plans" as theme. The board has initiated an effort to create a comprehensive safety plan, and will provide to the community an update on current safety status and the general approach being used to create the plan.
Fire Safety Committee's Panel Discussion
Thursday, January 24, 2019, Berger Center 2pm – 3:30pm
The Oakmont Fire Safety Committee will present a panel discussion on creating and maintaining safety zones around our properties and neighborhoods. One Paradise Valley resident, Dr. Doug Houston, saved his property along with a few neighbors' by creating defensible space over a period of years in his wooded valley home. Dr. Houston will share his experience Thursday, January 24 at the Berger Center, 2 p.m. Jeff Kunde, a Kenwood resident, will explain how he created a fire break by bulldozing his property's perimeter. Supervisor Susan Gorin will update the county's plans and actions while David Dearden, Oakmont resident involved with the Grants writing the OVA has submitted to Cal Fire, will explain the Grants programs and what residents might expect if Oakmont is awarded monies for fire safety. Questions will be honored the last 30 minutes of the program. Light refreshments will be served after the event. The Panel Discussion event is part of the OVA Fire Safety Committee's efforts to aid residents in knowing what measures residents can make to help save life, property and the environment in and around Oakmont in case of fire. Other events include a showing of the taped presentation by Fire Safe Sonoma's Caerleon Safford on January 21, 2019 at the WEST Recreation Center at 1 p.m. All Oakmont residents and guests are invited.
E-Waste Collection
Saturday, January 19, 2019 (9am – 5pm)
Sunday, January 20, 2019 (9am – 5pm)
E-Waste Collection will be two-day event! They will be parked in the Berger parking lot, 310 White Oak Drive, parallel to the street. There is no appointment needed for this event. We have a new sponsor, Conservation Corps North Bay! Accepted at the event will be computer equipment (computers, monitors, laptops, keyboards, printers, mice, hard drives) consumer electronics such as DVD players, VCRs, gaming devices, stereo components, radios, PDAs, cell phones, cables, etc.) televisions (CRTs and LCDs) office equipment such as telephones, fax machines, copiers, etc.) and kitchen appliances such as blenders, toaster ovens, coffee makers, microwaves; household appliances such as hair dryers, irons, curling irons, vacuum cleaners.
Flammable & Less Flammable Plant Lists
If you are in need of the Flammable Plant List and the Less Flammable Plant list, they may both be found linked below:
Flammable Plant List
Less Flammable Plant List
Additionally, we now have a Fire Safety section on our website which contains these documents as well as other helpful fire prevention informaiton:
Oakmont Fire Safety
Oakmont Art Association Announcement
This club news item was omitted from the Jan. 1 issue of the Oakmont News:
The Oakmont Art Association Friday will feature Speaker Virginia Ernster, January 11 in the Berger Center. At 10am there will be refreshments, and at 10:30am the lecture. This talk tells tall-but-true tales in the history of San Francisco's Legion of Honor Museum. They include a benefactress who was a force of nature (Alma Spreckels), as well as a prince in Paris, a self-proclaimed emperor, a pioneer of modern dance, San Francisco's 1915 Panama-Pacific International Exposition, a former cemetery-turned-golf course. To learn more, please visit the Art Association's latest article posted on this website:
Correction To Canine Club Meeting Date
In the January 1 edition of the Oakmont Newspaper it was printed that the Canine Club's next meeting will be on January 2nd, but this meeting will actually be on January 22nd. To learn more, please visit the Canine Club's latest article posted on this website:
Canine Club January 1 Article
Classes Start Soon! Register Now!
Art Battles in the Bay Area, Linda Reid
Mondays, Jan 14 – Jan 21
Life in the California Current, Dr. Robert Rubin
Wednesdays, Jan 16 – Feb 6
Cops, Courts & Corrections, Dr. Eric Williams
Mondays, Jan 28 – Mar 4
Hollywood Before the Code, Terry Ebinger
Wednesdays, Feb 13 – Mar 6
Documentary Film Masterworks, Ernie Rose
Saturdays, Mar 9 – Mar 23
Four Ways To Register
OakmontLL.org
CommunityED.SantaRosa.edu/Oakmont
Credit card by phone (707) 527-4372
Pick up and fill out a form at the OVA office
Oakmont Kiwanis
Evening Meeting: Thursday, January 10, 5pm, Berger Center
a. Brief review of recent projects and plans. b. Speakers will be Neeley Hart and Crystal Helmer from Quarryhill Botanical Gardens Mission, Fires, Recovery All residents are cordially invited to attend. For more information about what Kiwanis is all about check out our website at oakmontkiwanis.org .
Movies At Oakmont
January 6, 2pm & 7pm: WONDER WOMAN
Before Diana (Gal Gadot) became Wonder Woman, she was a princess of the Amazons, and was trained to be an unconquerable warrior. When an American pilot (Chris Pine) crashes on her sheltered island paradise and tells of a massive conflict raging in the outside world, Diana leaves her home, determined to stop the threat. This critically cclaimed film was nominated for and won a wide variety of awards, including first place in AARP Magazine's Readers Choice Poll. (2017), PG-13, 141 minutes.
Edward Arron, Cello & Jeewon Park, Piano
We are so pleased to bring back one of our favorite pair of musicians to Oakmont for their third appearance at our series. This highly talented husband and wife duo will perform works by Beethoven, Manuel de Falla, Chopin and Brahms. For more details, including the full Program and Program Notes, please visit www.musicatoakmont.org/programs WHEN: Thursday, January 10th at 1:30 pm WHERE: Berger Center ADMISSION: $20 payable at door or with our Season Pass (cash or checks only)
January 6, 10:30am, Berger Center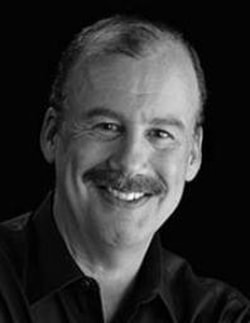 Dr. John Freedman ​Part 3 Big History: From the Agricultural Revolution to the iPhone X … and Beyond! We'll complete our 'Big History' odyssey which began with the Big Bang and took us through the increasing thresholds of complexity from pure energy to complex life forms. We'll pick up from the dawn of agriculture and early civilizations, to modernity. We'll finish with a look at some new thresholds that carry the potential to change everything: artificial intelligence, extra-terrestrial colonization, gene-editing, and more.
Tennis Club
BEER AND FOOD TASTING
Friday, February 15, 5:30-8:00 pm Berger Center
PRIZE DRAWINGS THROUGHOUT THE EVENING The Oakmont Tennis Club invites all Oakmont residents to a beer and food tasting event. Palooza Brewery and Gastropub will be catering three tastings with beer, plus the OTC will provide dessert. If you prefer wine, you are invited to BYOB. Six ounces of three different beers will be paired with two popular sliders and Palooza's famous mac and cheese. The small plate-beer pairings bring out the best in each other. The cost is $30/person. Sign up by February 5. Find the coupon in the Oakmont News or in the OVA Tennis Club folder. OTC members also will find a coupon on the OTC website. To reserve a table for 8, submit all names and fees together. Hurry–space is limited. Questions? Contact Jon Kline @ 650-279-0001.
Beginning Line Dance Class
Monday, January 7, 7:15pm – 8:30pm, Berger Center
This is the only time this beginning class will be offered this year so come earlier to sign up with Mariellen and have loads of fun every Monday for a mere $7.00 a class or 4 weeks monthly session at $28.00. You will be up on all the latest dances for events, cruises, weddings, etc. plus the teacher is fantastic. No reservations needed just come on over. Cal Mariellen Munson at 538-4142 for questions.
Good Day Cafe Coffee Cart
Now that the holidays are over, the Good Day Cafe Coffee Cart will reopen next week from Tuesday – Friday with the usual hours of 8:30am to 12:30pm. PLEASE NOTE, due to a growing decline in residents and/or guests using the Coffee Cart services being provided, it will be closing permanently before the end of January. We welcome any suggestions or comments regarding preferred days/hours of service, baked goods or other items during open periods over the next few weeks that could lead to the Coffee Cart further continuing service to Oakmont. Thank you and Happy New Year to all.
World Affairs Council
NOW, WHAT? CUBA, THE U.S. AND THE TRUMP ADMINISTRATION
Friday, January 11, 2019 (Noon), Hyatt Regency Sonoma Wine Country, 170 Railroad Street, Santa Rosa, Members: $35; Non-members: $40, Reservations close 1/4 (or earlier if capacity is reached), visit www.WACSC.org for reservations Alex M. Saragoza, Professor Emeritus of History, Department of Ethnic Studies at UC Berkeley, author. On November 2, 2018, the Trump administration announced a new set of sanctions against Cuba while the embargo of over half a century remains in place. For the post-Castro era leadership of the island, the question remains: how much longer will the U.S. maintain a "hard line" on Cuba? This talk will discuss the current political, economic, and social situation of the island in light of the turn in U.S.-Cuba relations after the change that took place under President Barack Obama. Given the shift in the White House, this talk will explore the challenges for the island and what may lie ahead for the new leadership of Cuba. Alex M. Saragoza has published widely on the interface between Mexico and the United States. In addition to teaching courses on Cuba at UC Berkeley, where he served as Chair of the Center for Latin American Studies, eh has lectured at various universities in France, Mexico, and Texas. He is the recipient of the 2017 Excellence in Teaching and Learning Award from the Osher Lifelong-Learning Institute and was appointed to the Distinguished Lecturer Program of the Organization of American Historians. He received his Ph.D. from UC San Diego.
California Department of Parks and Recreation
Paula's Easy Paced Hikes: Looking For Mushrooms!
Event Date: Saturday, January 26, 2019 Time: 10 AM Hike Departure to about 1:30 PM Location: Warren Richardson Trailhead Parking Lot (end of Channel Drive) Trails: Warren Richardson and Steve's "S" Trails Did you know that the mushrooms we see above the ground are actually the blossoms of a much larger organism underground? Explore the wonderful world of mushroom identification in Trione-Annadel State Park with Paula Phillips Marks! Pause for lunch, then discover what there is to find along Steve's "S" Trail on the way back. We will look only with our eyes and harvest only with our cameras, and leave all mushrooms for the next park lovers to see. This route will include approximately 250 foot elevation gain over about 3 miles of varied trails, beginning and ending at Richardson Trail Head Parking Lot. The pace will be moderately slow and easy. Appropriate for ages 15 and up. Wear hiking shoes, layers appropriate for weather, bring water and lunch. Trekking poles recommended. Some trails are rocky and uneven. HEAVY RAIN or WIND CANCELS. No advance reservations needed. Dogs not allowed. Restrooms and water at the parking area. Directions: from Montgomery Drive, turn onto Channel Drive and follow the road in approximately ½ mile: pay day-use fee ($7 per car, $6 for seniors 62+) or display CA State Parks Pass. Continue on Channel Drive for 1 mile to main parking lot. Please see the Trione-Annadel State Park website for more details about the park (http://www.parks.ca.gov/?page_id=480, click "Park Events") and for information about our Hike Leaders. Paula's Easy Paced Hikes book is available in our Visitor Center ($10 donation suggested). Thank you to Trione-Annadel State Park Volunteers for providing this opportunity.