Important Info
President's Message
Our first Public Safety Power Outage, or PSPS for short, is now behind us. We're fortunate it didn't last longer and that there was no real emergency, but there is much for both PG&E and Oakmont to learn from this little adventure.

Click Here To Read The Full Message
New Resident Reception
Tuesday, October 22
10:00 AM to 11:00 AM
Berger Auditorium 6633 Oakmont Drive
New owners and tenants who have not yet attended a New Resident Reception, are invited.
Keynote Speaker: Kevin Hubred, OVA Manager
An informative discussion on:
• How to discover Oakmont's special lifestyle offerings
• Important Architectural information
• Community Resources
Please Join Us! You'll meet new neighbors and have an opportunity to ask questions. Refreshments will be served.
OEPC RESIDENTS FORUM
Thursday October 24
Berger Center at 2:00 pm
This forum will help people prepare for planned and unplanned power outages. The following topics will be covered in this special workshop to help us all understand what to do in case of a prolonged power outage. 
Who will be the most likely first responder to help you?
What to do to prepare for a prolonged outage
Possible problems you might face during a prolonged outage
Tips on what to do during a prolonged outage
What are portable Power Stations?
Could you survive in your home for up to a week during a prolonged outage?
Solar Presentation
All Oakmont residents are invited to a Town Hall about the Oakmont Solar project set for 1:00 PM in the Berger on Tuesday, November 5. The Long Range Planning Solar Sub-Committee is sponsoring this informational event that will provide an opportunity to learn more about solar for both the community and for your individual home.
SoCo PSPS Survey
Take Experience Survey
Tomar Encuesta de Experiencia
En Español »
The PG&E Power Shutoff that began October 9, 2019 disrupted communities in Sonoma County as well as other areas across Northern California. As the power has started to come back on in affected areas, we are requesting residents to fill out a survey accessible from the link above.

Our intent is to understand residents' challenges and successes during this event, so the County can better prepare for the future. A separate survey is available for Sonoma County businesses.
---
Inside Oakmont
"The Glories of Cambodia's Angkor Wat"
Has unfortunately this class has been cancelled.
---
The Tourist
playing October 20 at 2 PM and 7 PM
in the Berger Center
An American tourist (Johnny Depp) seeking solace for his broken heart instead finds it in danger again after encountering a beautiful Interpol agent (Angeline Jolie.) Little does the Yank know the lady arranged their "chance" meeting and is using him to trap a thief. Soon they're dodging bullets through both the streets of Paris and the canals of Venice. This stylish romantic thriller, with its beautiful cinematography, was nominated for three Golden Globes: Best Picture, Actor and Actress. (2010), PG-13, 103 minutes.
Sunday Symposium
Dale Biron: Poetry as Medicine for the Soul
10/20/2019 – 10:30 AM – Berger Center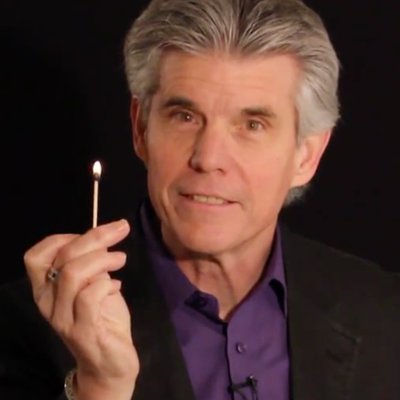 Dale has a deep passion for powerful language and believes that all personal transformation begins there. He has an unwavering belief in the practical power of poetry to engage, grow and inspire us. He will show us how to harness language for better communication, stronger relationships and results that matter. He is a poet, writer, and storyteller by heart, a speaker and teacher by invitation.
Oakmont Atelier Keyboard Society presents David Hegarty on our Roland organ October 25 at 1 PM at the Berger Center. David is a well known theater organist in the Bay Area. He is the staff organist at the Castro Theater in San Francisco, does monthly pop concerts at the California Palace of the Legion of Honor and plays regularly at the Stanford Theater in Palo Alto. As a diligent film researcher, David specializes in concerts featuring his own transcriptions of music of the great symphonic film composers of Hollywood's Golden Age. This is a great time to dress up for Halloween. We kids need fun too! Prizes for best costumes! Bring your own beverage of choice and snacks. Will have dessert. Contact Linda McKenzie for more information or fancyfont2@aol.com

Cost $10 Checks can go in OAKS file at the OVA office. Please reserve before October 22nd.
WHEN: NOVEMBER 4, Monday
TIME: 2:00 PM
WHERE: East Rec Center…Remember to bring Key Card

Speaker: Dr. Courtney King is board certified in both Family Medicine and Integrative Medicine. She is a Functional Medicine Practitioner, a Medical Acupuncturist, and also trained in Ayuvedic Medicine.

As an advocate for science-based natural and holistic treatments, she finds and addresses the root cause of dis-ease for the whole family. Courtney started Golden Road Integrative and Functional Medicine to create more meaningful patient relationships, and to help heal their roots and elevate their minds. She will also cover Alzheimer's and Cannabis.

Also we will have Alexa Wall from Moonflower Delivery and Nancy Birnbaum Publisher from the new Sensi Magazine voted Publication of the year. Everyone is invited
Carnitas and Margaritas
Friday, November 8
Berger Center – 5 PM to 7 PM
Tickets $20, includes 1 margarita
Also featured will be a Silent Auction on a number of exciting gift baskets and other awards from merchants around the area. Tickets can be obtained from Kiwanis Club members, from Poppy Bank in Oakmont, at the OVA office from Colin, and by contacting Pat Veuve at patveuve@gmail.com or (707) 490-7020. Put this event on your calendar.
New Year's Eve Party at the Berger Center
Social and Snacks at 5 PM
Dinner 6 PM / Dancing 7:30 PM
New Year's Eve is on the way and Sha-Boom is proud to say, ZACK IS BACK!
5 PM – 6:00 PM: Assorted crackers and cheese
6 PM – 7:30 PM: Dinner by Zack's Catering
7:30 PM – 11:00 PM: Dancing to the Great Charlie Baker & Co.
The buffet will include scalloped potatoes, oven roasted red potatoes, seasonal vegetables, chardonnay chicken, choice of prime rib of beef w/ horseradish cream vinaigrette, Hawaiian rolls w/ sweet butter, assorted dessert table, coffee, lemon water, and any bottles you bring (BYOB).
NOTE: Vegan and gluten free entrees available upon request with your reservation.

Zack's food is over the top delicious! We lost track of him last year but thankfully found him again. Everyone from our 2017 New Years event raved about his fantastic food.

Looking forward to a great time! Price $80 per person.
Please drop payment off in the Sha-Boom folder in the OVA Office.
Senior Social Club / Adult Day Respite
THURSDAY OCTOBER 24TH
THE MELLO-TONES
11:00-12:00
Outside Oakmont
Cantiamo Concert Choir
Cantiamo is the premier a cappella chorus of the northwest. Under the direction of soprano soloist Carol Menke, they delight audiences with a repertoire of both contemporary and renaissance music.Enjoy this FREE concert on Sunday, October 20, at Presbyterian Church of the Roses,2500 Patio Court, Santa Rosa. Lots of parking across the street in Lucky Market'sparking lot, Montgomery Village. Concert begins at 2:00 pm.(Donations welcomed)
League of Women Voters
10/26/2019 – 10:30 AM – Rincon Valley Library
A panel discussion will focus on the 1911 California election and its influence on the 1919-20 victory.

Panel participants:
•Gaye LeBaron, Press-Democrat Columnist — Moderator
•Molly McGregor, Executive Director and Co-Founder of the National Women's History Alliance
•Ann Gallantine, Historical Society of Santa Rosa
•Mary Dodglon, West County Historical Society
•Peg Rogers, Sonma County Commission on the Status of Women

Saturday, October 26
10:30 a.m. – 12:30 p.m.
Rincon Valley Library, 6759 Montecito Blvd
Succulent Plant Sale
UC Master Gardener Program of Sonoma County: Succulent Plant Sale
October 26 from 9 am to 12 pm.
Jail Industries, 2254 Ordinance Road, Santa Rosa.
Free Movies For Seniors Begin Again
On November 7, 2019, the Free Seniors Movie Series will begin again, at the Third Street Cinemas in Downtown Santa Rosa. The Third Street Cinemas is located at 620 3rd Street between Santa Rosa Avenue and "D" Street, in the Courtyard behind the Third Street Aleworks & BiBi's Burger Bar.

Movies are free for Seniors, 60 & older. Doors open at 9:30 AM and the movies begin at 10 AM, no tickets needed. For a list of each month's movie titles, call the Third Street Cinemas Recording at 707-525-8909 x 2.

The Series is generously being sponsored by Santa Rosa Memorial Park & Mortuary/Eggen & Lance Chapel, Kobrin Financial Services, and Hired Hands Homecare.

For more info, contact Gwen Adkins at the Santa Rosa Entertainment Group at 707-523-1586 x 21 or 707-484-7328.