Important Information From The OVA
President's Message:
Volunteerism: The Soul of Oakmont
Recently, I had the honor and pleasure of attending an event in the Berger Center celebrating the remarkable contributions of our veterans and first responders. It was truly inspiring to see in one place so many people who have served our country and its communities.
READ MORE
Davis-Stirling Spotlights
presented by OVA's GM, Kevin Hubred
This week we'll be sharing the Davis-Stirling spotlight shared at our last Board meeting which touches on Civil Codes §4925 & §4930.
READ MORE
Current Smoke Levels In Oakmont Are Worse That In 2017
According to graphic information compiled by Jim Ouimette, smoke from the Camp fire that destroyed the town of Paradise is much worse for Oakmont than smoke from last year's horrific fires in the Santa Rosa area when more than 5000 homes were lost.


Using data from the Bay Area Air Quality Management District (BAAQMD) station in Sebastopol, the closest to Oakmont, four of the days this last week exceeded the worst concentrations from the Tubbs fire. Mr. Oiumette pointed out that last year residents were evacuated, but this year most of us remain here, making the smoke exposure ever greater.


"I am operating three HEPA filters in my home to maintain healthy air," Ouimette says. "Without them, studies show that the air quality inside a house during the fires can be just as bad as outside." Most stores are restocking supplies of these filters, but they also are readily available online.
~ by Jim Brewer
OVA Annual Budget Report for 2018 & Annual Policy Statement for 2019:
Update On Central Pool Heater

Our pool vendor came out to assess one of the two pool heaters at the Central Activity Center Pool that failed. The pool heater in question has suffered a catastrophic failure, both the heat exchanger and combustion chambers have failed. The cost to repair this unit with parts and labor is more costly than it would be the replace the entire unit. Our pool vendor is working up a proposal to replace the old heater with the same manufacture as we have at the West Rec Center and the new heaters we will be installing at the East Rec Center. No timeframe yet!! The pool temperature this morning was 76 degrees. Thanks for your patience and understanding.
Trees Near the Berger/CAC Parking Lot
The Liquid Amber trees were pruned on White Oak Drive near the Berger Center and CAD. There have been reports that they were being removed, but that is not the case – they are just being hard pruned. The Liquid Ambers (LA) are notorious for having problems with splitting at the top and are considered very dangerous. The trees were overhanging power lines, the street, sidewalks and the Berger Center/CAC parking lot. These trees were pruned primarily for the safety of the Oakmont residents, but also because they are close to the PG&E powerlines. One tree remains that PG&E will prune. After the 2017 fires, similar pruning was done on other trees at Oakmont and are now thriving and very healthy. We have a maintenance program of pruning trees at Oakmont for the safety of residents and for the reduction of fire hazards.
Oakmont Volunteer Helpers Holiday Gift Baskets

For several years Oakmont Volunteer Helpers has arranged holiday gift baskets for residents who have been our passengers during the year. We would also like to solicit names of others in our community who might welcome some holiday cheer.
This might be an elderly neighbor, someone who has been ill, or perhaps someone who has lost a loved one during the year. You can e-mail Matt Zwerling at zwermd3@gmail.com with names. Thank you for caring about your neighbors.
AARP Tax Assistance in Oakmont Needs More Volunteers
AARP has been providing free income tax filing assistance for seniors and low income families here in Oakmont for several years. The AARP Tax-Aide program has a team of five volunteers that work at the Berger Center two days a week, starting in the first week of February, through the tax filing deadline in April. Last year's Oakmont team prepared 332 income tax returns and is gearing up for the 2019 tax filing season.
In order to meet the growing demand for the tax assistance service, more volunteers are needed. The Oakmont team is hoping to add up to four new volunteers for the 2019 season. If you are interested in becoming a tax assistance volunteer, either as a tax preparer or as a customer service appointment scheduler, please contact our Oakmont team leader, Diane Armer, at (415) 548-0304 to explore how you can prepare for this important service. Training classes will be given in December and January in Santa Rosa.
Activities Inside of Oakmont
Movies At Oakmont
Two Days, One Night
November 18, 2 and 7pm


After being released from the hospital and on the verge of losing her job, Sandra (Marion Cotillard) comes up with a last-ditch strategy: get her workmates to sacrifice their much needed bonuses so that she can stay on. With a single weekend to make it work, Sandra and her husband take her crusade for sympathy all over town. The film, a powerful statement on community solidarity, received numerous honors, including a Best Actress Academy Award nomination for Cotillard. (2014), PG-13, 95 minutes. (In French.)
Oakmont Sunday Symposium
Dr. Kate Feibusch: Doing the Impossible: The Inspirational Story of Overcoming Extreme Challenges to Provide Medical Care to Rural Guatemala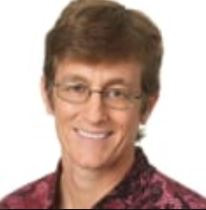 Health care in developing countries can be substandard, hard to come by and often corrupt. In this moving and inspirational account, Dr. Freibusch describes how she helped to create an extraordinary partnership between US medical professionals and the local Guatemalan farmers they trained, overcoming extreme challenges, to provide sophisticated medical care for over 60,000 rural inhabitants. Dr. Feibusch will describe conditions in Guatemala, discuss her work and the evolution of teaching lay health workers in an impoverished developing country.
Bocce Club Holiday Party
Appetizers, Dinner & Entertainment
5:30 pm Saturday, December 8 West Rec Center
$35.00 Members $40.00 Non-Members BYOB
Reservation forms in the Oakmont News – Return to OVA
To Bocce Folder with check by December 1
It's time to sign up for the Oakmont 2019 Great Decisions program. Great Decisions is a discussion series built around a book produced annually by the Foreign Policy Association with topics on American foreign policy. For more information see the Oakmont Great Decisions website: https://sites.google.com/site/oakmontgreatdecisions/ or see the articles in the Oakmont News December 1 or December 15 editions.
Genealogy Club

Stories of America's Presidents Oakmont Genealogy Club West Rec Center 1 PM on November 26 Steve Morse, one of the bay area's leading genealogy lecturers, will take us through a series of stories about the American Presidents and their families, using genealogy research techniques. We'll also have Bagels and Cream Cheese! Whether you're interested in Genealogy or just American History, all are welcome to join the Oakmont Genealogy Club meeting Monday, November 26, at 1 in West Rec.
Oakmont Fitness Club's Annual Holiday Dinner Dance
Saturday, December 8th at 5PM
Be sure to mark your calendar for this, sure to be sell out event. This year we will be featuring 7th Sons band as our entertainment, as well as a wonderful meal provided by the Oakmont Market. Look for additional information and reservations in the latest issue of the Oakmont News as well as the fitness center. You need not be a member of the Fitness Club to attend.
Sha-Boom
PLEASE NOTE–MARK YOUR CALENDARS FOR FEBRUARY 7, 2019 WE HAVE JUST SIGNED:
THE ENTERTAINER OF THE YEAR MR. DOUG GABRIEL AND FAMILY ALL NEW VARIETY SHOW LIVE ALL THE WAY FROM HIS THEATER IN BRANSON MISSOURI THIS IS ONE SHOW YOU DO NOT WANT TO MISS!!!
SEATS WILL BE AT TABLES. COST WILL BE $40.00 EA. GUEST SEATS WILL BE $45.00 EA. PLEASE NOTE OUR DECEMBER 9,2018only has 50 seats left.YOU NEED TO HURRY.
Sha-Boom Events Club is proud to Present:
Decades Dance and Show Christmas Party
Sunday December 9, 2018, Berger Center
Doors open at 5:30pm Music from 6:30 to 9:30pm
Cost: Members $22.00, Members Guest $25.00 and Non Members $30.00 Best deal $34.00 includes 1-Year Membership and the Party.
You watched them on the Green at the golf course last summer NOW you can see them up close and Personal. Are you ready for a great night of music and dancing to ring in the Christmas season then you nwill not want to miss The Decades music and show Christmas Party. Food: You may bring your own Food, Snacks and Beverage of choice. The Sha-Boom Events Club will supply Lemon Water, Ice, Coffee and Cookies for all to enjoy.
ATTENTION PLEASE THIS IS A SIT DOWN DINNER NOT A BUFFET !!!
Do Not Forget The Sha-Booms Club will put on the New Years Eve Party on December 31, 2018. Details Below:
New Years Eve Party
December 31, 2018, Doors open at 5:00pm, Dinner 6:00pm – 7:30pm
Music by: Mr. Charlie Baker and Company, music starts at 7:30pm
COST: $75.00 Members-All Others $80.000 – Club membership is $12.00 per year.
TABLE SERVED DINNER MENU AS FOLLOWS:
Salad, Honey Glazed Ham and Prime Rib, with Mashed Potatoes & Gravy, Vegetables, Salad, Rolls and Butter.
Fruit filled sheet cake with whipped cream for Desert, Coffee, Lemon Water, Well Drink Mixes will be available.
Dinner is prepared and served to your table by Chef Jose and his staff
Please do not forget this is a BYOB Party
This is the Party of the year you will not want to miss. Last year was a sold out event very early with a wait list of 82
If you like to celebrate New Years and love the Oldies music you will need to get your table reservations in early.
REMEMBER All GUESTS at your table need to be in one envelope with all names included to guarantee you will all sit together at the same table as we fill the seats as the checks are received.
LOOK FORWARD TO SEEING YOU ALL ON NEW YEARS EVE.
You may include your $12.00 dues renewal on the same check as dues are do on January 1st. 2019.
Make Checks Payable to Sha-Boom and you may put them in our folder at the ova office or mail them to 7111 Oak Leaf
Drive Santa Rosa Ca. 95409. or drop them in my mail box right side of my driveway brass mail slot.
Any questions please feel free to call me at 707-539-6666 or e-mail me at haversonr@comcast.net
Thanksgiving Turkey Donation

Please join us again this year in helping to provide a comforting meal to those who need it most!
Cruise by 8550 Oakmont Drive between 10-12 on Saturday, November 17th and we will gratefully receive your small/medium frozen turkey, on behalf of Redwood Gospel Mission.
Please call Susan Chauncy at 707.536.9765 with any questions. Thank you!!
Enjoying Oakmont & Celebrating Community
Veteran's & First Responders Event
Read Jackie Reinhardt's report on this wonderful event:
[soliloquy id="45745″]
Check Out This Map That Shows A More Accurate Presentation Of The Size Of Various Countries
Full Article: http://www.visualcapitalist.com/mercator-map-true-size-of-countries/
Activities Outside of Oakmont
Come to the Sierra Garden HOLIDAY BOUTIQUE: December 8th, 2018, 9am to noon.
Save the date for Saturday Dec. 8th when we have our Holiday Boutique from 9am-noon. At the boutique you will find homemade cookie platters, gift baskets, candy, our fine array of jams, chutneys, and honey as well as our popular fruit breads, crafts, and much more. For directions, see here:
http://www.sierragarden.org/map.html
Santa Rosa Symphony League
SAVE THE DATE: THURSDAY, DECEMBER 13, 2018, 7pm
Come Celebrate the Holidays in the Cave of Deerfield Ranch Winery (10200 Sonoma Highway, Kenwood) with the musical genius of Del Sol . . . It won't be your ordinary Jingle Bells! Wine . . . Holiday Desserts . . . Good Cheer! Del Sol returns to play the popular holiday standards replete with musical genius, humor, virtuosity and just the right amount of sentimentality. It won't be your ordinary Jingle Bells! $50 General; $45 League Members
or by mail, send check to: Santa Rosa Symphony League, Attention: Festival of Parties, 50 Santa Rosa Avenue, Suite 410, Santa Rosa, CA 95404
Sonoma State Historic Parks
"Campfire Program ~ Saturday, November 17, 5:00pm – 6:00pm
Fall is here and our campfire fun continues. Join us for this fall warm up at our pre-Thanksgiving campfire in the historic Sonoma Barracks Courtyard next to the mission. Join in the fun with a short talk, songs and a marshmallow roast! All ages, free of charge, steady rain cancels.
Nature Hike ~ Saturday, November 24, 12:00pm – 1:00pm
Hike off your Thanksgiving Day meal with us along the lower Montini Preserve Trail and experience history, nature and good times. This slow-paced hike is just over one mile in length with minor elevation changes. Sturdy shoes and water recommended. Meet at the Vallejo Home parking lot, end of 3rd Street West. All ages. Free of charge. No reservation needed."
Want to make a meaningful impact in your community? Get trained to help low-wage working families and individuals get back the money they deserve at tax time. Visit unitedwaywinecountry.org to learn more and sign up!
Dance Company Production Featuring
Featuring Oakmont's Tap Teacher & Students from Oakmont
At Spreckels Performing Arts Center November 16 & 17
Prickett's Nursery & Oakmont Health Initiative
FREE DAFFODIL BULBS: Prickett's Nursery and Oakmont Health Initiative are proud to promote "Daffodils in Bloom: Planting Pride in Oakmont".
Prickett's Nursery is offering a neighborly assist to help beautify Oakmont. They are gifting Oakmont residents free daffodil bulbs.
To pick up your free daffodil gift bag, containing five bulbs, stop by Prickett's Nursery, 5875 Sonoma Hwy. Prickett's is open every day from 9:00 am – 5:30 pm. (707) 539-3030. (Supply is limited).
Last.. but certainly not least:
Employee Appreciation Donation

From the smiling welcomes in our front office to the meticulous care of our facilities and grounds, OVA's employees come to work every day with one mission – making Oakmont the best place to live and play! Each year as the holiday season approaches, many Oakmonters ask, "What can we do to recognize the work of OVA employees?" In 2016 the OVA Board approved the Employee Appreciation Fund, which gives Members a way to shine a spotlight on the dedication of our amazing 14 non-management employees with a special "Well done!" The Employee Appreciation Fund gives OVA's non-management team a little extra pat on the back through a holiday bonus gift. Donations will be distributed at year-end. We missed getting the word out last year due to the October 2017 wildfires. Participation is, of course, voluntary. Members who wish to make a donation – however large or small – may contribute via check by December 1 to: 6637 Oakmont Drive, Suite A (OVA Office). Please make checks payable to OVA and in the lower left corner of the check memo line, write "EMP APP Fund". (OVA Employee Appreciation Fund.) We know we can't shout our thanks loud enough. We hope this fund puts a little extra cheer into the season for a very deserving group of employees!