We Hope You Had A Wonderful Thanksgiving
Important Information From The OVA
West Rec Center to Open Earlier
The West Rec Center will now be open at 6:30am for swimming to accommodate the closure of the East Rec Center pool.
Oakmont Volunteer Helpers Holiday Gift Baskets

For several years Oakmont Volunteer Helpers has arranged holiday gift baskets for residents who have been our passengers during the year. We would also like to solicit names of others in our community who might welcome some holiday cheer.
This might be an elderly neighbor, someone who has been ill, or perhaps someone who has lost a loved one during the year. You can e-mail Matt Zwerling at zwermd3@gmail.com with names. Thank you for caring about your neighbors.
Unfortunately we have received a report of car tires being stolen from a car in Oakmont Village. Please be safe during the holidays, as these types of crimes can increase during this time of year. Make sure not to leave valuables visible in your car and to keep your doors locked on your car and your home.
Activities Inside of Oakmont
Movies At Oakmont
Door to Door
November 25, 2pm and 7pm

This inspiring made-for-TV film tells the story of salesman Bill Porter (William H. Macy), who came in contact with many people during his decades of knocking on doors. Porter, suffering from cerebral palsy, didn't allow his condition to stop him from pursuing a career and touching the hearts and lives of many of his customers. Nominated for 12 Emmys, the film won six, including Best Film and Outstanding Actor. Helen Mirren stars as Porter's mother. (2002), NR, 90 minutes.
Oakmont Sunday Symposium
November 25, 2018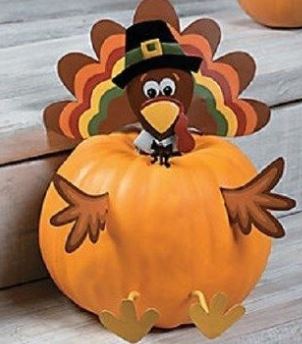 Thanksgiving Weekend
NO MEETING !! Gobble Gobble !!
Bocce Club Holiday Party
Appetizers, Dinner & Entertainment
5:30 pm Saturday, December 8 West Rec Center
$35.00 Members $40.00 Non-Members BYOB
Reservation forms in the Oakmont News – Return to OVA
To Bocce Folder with check by December 1
Rick Dougherty, Thursday, December 6, Berger Center, 7:00pm
Lifelong Learning has been notified that one of the members of the Folk Legends band has been hospitalized and will not be able to appear on December 6th. Rather than cancel the show, Former Kingston Trio singer Rick Dougherty has offered to do a solo performance that will include an eclectic mix of well-loved songs from across the decades. Rick has been singing since childhood performing ragtime, jazz, folk, and opera with a beautiful tenor voice that has won praise from singers like Judy Collins, Chet Atkins, Tom Paxton and many others.
Click Here For Tickets
For this performance, Lifelong Learning will be offering complimentary light refreshments at intermission.
It's time to sign up for the Oakmont 2019 Great Decisions program. Great Decisions is a discussion series built around a book produced annually by the Foreign Policy Association with topics on American foreign policy. For more information see the Oakmont Great Decisions website: https://sites.google.com/site/oakmontgreatdecisions/ or see the articles in the Oakmont News December 1 or December 15 editions.
Genealogy Club
Stories of America's Presidents

Oakmont Genealogy Club West Rec Center 1 PM on November 26 Steve Morse, one of the bay area's leading genealogy lecturers, will take us through a series of stories about the American Presidents and their families, using genealogy research techniques. We'll also have Bagels and Cream Cheese! Whether you're interested in Genealogy or just American History, all are welcome to join the Oakmont Genealogy Club meeting Monday, November 26, at 1 in West Rec.
Oakmont Fitness Club's Annual Holiday Dinner Dance
Saturday, December 8th at 5PM
Be sure to mark your calendar for this, sure to be sell out event. This year we will be featuring 7th Sons band as our entertainment, as well as a wonderful meal provided by the Oakmont Market. Look for additional information and reservations in the latest issue of the Oakmont News as well as the fitness center. You need not be a member of the Fitness Club to attend.
Sha-Boom is Proud to Present:
Decades Dance and Show Christmas Party
Sunday December 9, 2018, Berger Center
Doors open at 5:30pm Music from 6:30 to 9:30pm
Cost: Members $22.00, Members Guest $25.00 and Non Members $30.00 Best deal $34.00 includes 1-Year Membership and the Party.
You watched them on the Green at the golf course last summer NOW you can see them up close and Personal. Are you ready for a great night of music and dancing to ring in the Christmas season then you nwill not want to miss The Decades music and show Christmas Party. Food: You may bring your own Food, Snacks and Beverage of choice. The Sha-Boom Events Club will supply Lemon Water, Ice, Coffee and Cookies for all to enjoy.
ATTENTION PLEASE THIS IS A SIT DOWN DINNER NOT A BUFFET !!!
Do Not Forget The Sha-Booms Club will put on the New Years Eve Party on December 31, 2018. Details Below:
December 31, 2018, Doors open at 5:00pm, Dinner 6:00pm – 7:30pm
Music by: Mr. Charlie Baker and Company, music starts at 7:30pm
COST: $75.00 Members-All Others $80.000 – Club membership is $12.00 per year.
LOOK FORWARD TO SEEING YOU ALL ON NEW YEARS EVE.
You may include your $12.00 dues renewal on the same check as dues are do on January 1st. 2019.
Make Checks Payable to Sha-Boom and you may put them in our folder at the ova office or mail them to 7111 Oak Leaf
Drive Santa Rosa Ca. 95409. or drop them in my mail box right side of my driveway brass mail slot.
Any questions please feel free to call me at 707-539-6666 or e-mail me at haversonr@comcast.net
Thanksgiving Turkey Donation

Please join us again this year in helping to provide a comforting meal to those who need it most!
Cruise by 8550 Oakmont Drive between 10-12 on Saturday, November 17th and we will gratefully receive your small/medium frozen turkey, on behalf of Redwood Gospel Mission.
Please call Susan Chauncy at 707.536.9765 with any questions. Thank you!!
Oakmont's very own folk music quartet More Joy will be featured at the Newcomer's December 11th Luncheon
Newcomer's December 11th Buffet Luncheon
Time: 12:00 noon / check-in beginning at 11:30 a.m.
Place: Oakmont Quail Inn, 7025 Oakmont Drive, Santa Rosa, CA 95409
Price: $27.00 pp (includes tax, gratuity & venue)
Please send your check (with phone #) for $27.00 made out to Newcomers to:
Dana May Casperson, 7366 Oak Leaf Drive, Santa Rosa, CA 95409
CHECK MUST BE RECEIVED by 5:00 pm, THURSDAY, December 6th! …
Space is Limited – first come; first served!
For further information about our club/luncheons, see — www.santarosanewcomers.org.
Activities Outside of Oakmont
Stanford Club Big Game Party
Join Us to Watch the Big Game

The 121st Big Game, rescheduled because of poor air quality due to the devastating wildfires in Butte County, will now take place on Saturday, December 1, at 12:00 pm.
Join the Stanford Club of Oakmont at Palooza Gastropub to watch the game on TV and cheer on the Cardinal while enjoying good food and drinks.
December 1 at 12:00 pm
Palooza Brewery and Gastropub
8910 Sonoma Hwy, Kenwood
Come to the Sierra Garden HOLIDAY BOUTIQUE: December 8th, 2018, 9am to noon.
Save the date for Saturday Dec. 8th when we have our Holiday Boutique from 9am-noon. At the boutique you will find homemade cookie platters, gift baskets, candy, our fine array of jams, chutneys, and honey as well as our popular fruit breads, crafts, and much more. For directions, see here:
http://www.sierragarden.org/map.html
Santa Rosa Symphony League
SAVE THE DATE: THURSDAY, DECEMBER 13, 2018, 7pm
Come Celebrate the Holidays in the Cave of Deerfield Ranch Winery (10200 Sonoma Highway, Kenwood) with the musical genius of Del Sol . . . It won't be your ordinary Jingle Bells! Wine . . . Holiday Desserts . . . Good Cheer! Del Sol returns to play the popular holiday standards replete with musical genius, humor, virtuosity and just the right amount of sentimentality. It won't be your ordinary Jingle Bells! $50 General; $45 League Members
or by mail, send check to: Santa Rosa Symphony League, Attention: Festival of Parties, 50 Santa Rosa Avenue, Suite 410, Santa Rosa, CA 95404
Prickett's Nursery & Oakmont Health Initiative
FREE DAFFODIL BULBS: Prickett's Nursery and Oakmont Health Initiative are proud to promote "Daffodils in Bloom: Planting Pride in Oakmont".
Prickett's Nursery is offering a neighborly assist to help beautify Oakmont. They are gifting Oakmont residents free daffodil bulbs.
To pick up your free daffodil gift bag, containing five bulbs, stop by Prickett's Nursery, 5875 Sonoma Hwy. Prickett's is open every day from 9:00 am – 5:30 pm. (707) 539-3030. (Supply is limited).
Employee Appreciation Donation

From the smiling welcomes in our front office to the meticulous care of our facilities and grounds, OVA's employees come to work every day with one mission – making Oakmont the best place to live and play! Each year as the holiday season approaches, many Oakmonters ask, "What can we do to recognize the work of OVA employees?" In 2016 the OVA Board approved the Employee Appreciation Fund, which gives Members a way to shine a spotlight on the dedication of our amazing 14 non-management employees with a special "Well done!" The Employee Appreciation Fund gives OVA's non-management team a little extra pat on the back through a holiday bonus gift. Donations will be distributed at year-end. We missed getting the word out last year due to the October 2017 wildfires. Participation is, of course, voluntary. Members who wish to make a donation – however large or small – may contribute via check by December 1 to: 6637 Oakmont Drive, Suite A (OVA Office). Please make checks payable to OVA and in the lower left corner of the check memo line, write "EMP APP Fund". (OVA Employee Appreciation Fund.) We know we can't shout our thanks loud enough. We hope this fund puts a little extra cheer into the season for a very deserving group of employees!