Important Information From The OVA
Fire Donation Announcement
Windsor and Rincon Fire Protection Districts in coordination with the Fire Chief of Paradise are distributing gift cards to the victims and survivors of the devastating fires in Butte County. Many of the gift cards have been donated by Oakmont residents in response to emails requesting donations sent out earlier this week by Maggie Schmidt of Oakmont. This request originated with Nancy Pronechen, her daughter Rhonda Piloni and Rhonda's firefighter husband, Jason, of Santa Rosa and Windsor, respectively. They are focusing on supporting people who are not in shelters, first responders, police and fire fighters who have lost their homes.
Since last week donations have totaled over $35,000 plus a trailer load of clothing, toiletry/household items and an anonymous donation of 260 All-weather tents. Thank you to the Oakmont residents who have made donations in support of the Camp Fire victims. The Oakmont donations have totaled over $3,000.
Last weekend Rhonda and Jason delivered the donations; they reported that it was a heart breaking, yet rewarding experience. They were told how appreciative the recipients were because our community (Santa Rosa) has not fully recovered from the October 2017 fires and here they were providing donations to the victims of Paradise. Because this need will be on-going, donations will continue to be accepted and can be dropped off at the OVA office or at the CAC Fitness Center, at least through December 15.
To make a donation you can also call Maggie at 707-890-1347 with any questions you may have.
Mountain Lion Sighting
We have received reports of a mountain lion sighting in Wild Oak, just beyond the Polo Fields. If you encounter any wildlife that seems injured or diseased, please call Sonoma County Animal Control at (707) 565-7100.
Landscape Improvement Committee
December 4th Agenda
The agenda is now available.
Click Here To Read
New Calendar Features From Your Event Coordinators
You may now click on some events within the calendar to reveal more details, such as flyers and other attachments. Watch the video below for a demonstration:
Activities Inside Of Oakmont
Oakmont Holiday Potluck
With Music By More Joy
Oakmont Lifelong Learning
Concert Change – Rick Dougherty Replaces Folk Legends

One of the members of Folk Legends is unable to appear. Rather than cancel the show, Former Kingston Trio singer Rick Dougherty has offered to do his solo concert and he's GREAT!
Click Here For Tickets
If you purchased tickets for the Folk Legends and would like a refund, please send us an email at oakmontlifelonglearning@gmail.com.
Winter 2019 Class Preview
Wednesday, December 12, 3:00 PM Berger Center
Come meet the instructors, preview the classes and register!
Movies At Oakmont
Murder On The Orient Express

December 2, at 2pm & 7pm
In this version of Agatha Christie's classic mystery, a train ride through Europe on the
famed Orient Express becomes the setting for the slaying of an American passenger (Johnny
Depp)—and almost everyone on board is a suspect to detective Hercule Poirot (Kenneth
Branaugh), including characters played by Judi Dench, Penelope Cruz, Michelle Pfeiffer
and Willem Dafoe. The film was nominated for several awards for production and costume
design. (2017), PG-13, 104 minutes.
The Oakmont Forum is a newly approved club aimed at OVA member education and involvement, seeking ways to reduce dissension and to arrive at consensus decisions on important Oakmont issues.Our first meeting will focus on proposed Bylaws amendments, as presented by Hugh Helm, a member of the Bylaws Revision Committee. If you are interested in OVA governance and how it will impact your future here in Oakmont, come to our meeting on Saturday, December 8 at 10:30 am, in Suite B next to the OVA offices (corner of Oakmont Drive and Laurel Leaf Place). Hope to see you there!
Oakmont Sunday Symposium
Marrianne McBride: 80 is the New 60: Rethinking Aging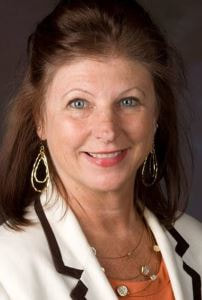 Remember the days when we didn't trust anyone over 30? Well, look at us now! Today's seniors are more energized and active than ever before. Developments in science and technology, vaccines, antibiotics and improved hygiene have led to a vibrant senior population. For instance, did you know only 20% of our health is determined by our genetics, and the other 80% by our lifestyle and healthcare? Come learn what you need to know for a happy and healthy long life.
Oakmont Fitness Club's Annual Holiday Dinner Dance
Saturday, December 8th at 5PM
Be sure to mark your calendar for this, sure to be sell out event. This year we will be featuring 7th Sons band as our entertainment, as well as a wonderful meal provided by the Oakmont Market. Look for additional information and reservations in the latest issue of the Oakmont News as well as the fitness center. You need not be a member of the Fitness Club to attend.
Sha-Boom is Proud to Present:
Decades Dance and Show Christmas Party
Sunday December 9, 2018, Berger Center
Doors open at 5:30pm Music from 6:30 to 9:30pm
Cost: Members $22.00, Members Guest $25.00 and Non Members $30.00 Best deal $34.00 includes 1-Year Membership and the Party.
You watched them on the Green at the golf course last summer NOW you can see them up close and Personal. Are you ready for a great night of music and dancing to ring in the Christmas season then you nwill not want to miss The Decades music and show Christmas Party. Food: You may bring your own Food, Snacks and Beverage of choice. The Sha-Boom Events Club will supply Lemon Water, Ice, Coffee and Cookies for all to enjoy.
ATTENTION PLEASE THIS IS A SIT DOWN DINNER NOT A BUFFET !!!
Do Not Forget The Sha-Booms Club will put on the New Years Eve Party on December 31, 2018. Details Below:
December 31, 2018, Doors open at 5:00pm, Dinner 6:00pm – 7:30pm
Music by: Mr. Charlie Baker and Company, music starts at 7:30pm
COST: $75.00 Members-All Others $80.000 – Club membership is $12.00 per year.
LOOK FORWARD TO SEEING YOU ALL ON NEW YEARS EVE.
You may include your $12.00 dues renewal on the same check as dues are do on January 1st. 2019.
Make Checks Payable to Sha-Boom and you may put them in our folder at the ova office or mail them to 7111 Oak Leaf
Drive Santa Rosa Ca. 95409. or drop them in my mail box right side of my driveway brass mail slot.
Any questions please feel free to call me at 707-539-6666 or e-mail me at haversonr@comcast.net
Council On Aging
Oakmont Senior Social Club Upcoming Events

Upper West Rec Center
9:00 am – 1:30 pm
Thursday – December 6th 11:00am-12:00pm A Capella Group "Grace Notes"
This women's A Capella group will put you in the holiday mood as they harmonize those beautiful sounds of Christmas
Tuesday – December 11th – 11:00 am – 12:00 pm – Take Your Medicine Band
This 4-6 piece band plays Willie Nelson/Jonny Cash type country songs that get you singing, clapping and maybe even dancing
Thursday December 13th – 12:00pm- 12:15 – Oakmont Divas
You've seen them at the Berger Center, now you can see them here, as they dance away to bring you Christmas cheer
Tuesday December 18th- 11:00-12:00- Brush Creek Montessori School
Come hear the sounds of Christmas through the voices of children
Tuesday – December 20th – 11:00am – 12:00pm – Holiday films
Michael discusses Holiday movies that will be sure to bring back memories of Christmas past.
Thursday – December 27th– 11:00am – 12pm – Mello-Tones Band
Come hear the smooth tones of Oakmont's own Mello-Tones
These special events are open and free to everyone.
Do you have a talent or hobby you would like to share with us? We love to listen. Anyone interested in joining the program or volunteering in the program is welcome to drop by anytime. If you have any questions you can contact Debbie Baldaramos at debbieoakmontday@councilonaging.com
Newcomers Club
December 11th Luncheon
Oakmont's very own folk music quartet More Joy will be featured at the Newcomer's December 11th Luncheon.
The More Joy acoustic folk Music quartet deliver messages in songs and stories that match a chosen theme for each concert When Oakmont residents Ann Benson and Iris Harrell retired in 2015 they started performing together again as More Joy after a 35 year hiatus. Joining them in the rebirth of More Joy is Oakmonter, Chris Finn, talented singer and bass player and Oakmonter, Topher Gayle. For a fun and uplifting afternoon join us.
Newcomer's December 11th Buffet Luncheon
Time: 12:00 noon / check-in beginning at 11:30 a.m.
Place: Oakmont Quail Inn, 7025 Oakmont Drive, Santa Rosa, CA 95409
Price: $27.00 pp (includes tax, gratuity & venue)
Please send your check (with phone #) for $27.00 made out to Newcomers to:
Dana May Casperson, 7366 Oak Leaf Drive, Santa Rosa, CA 95409
CHECK MUST BE RECEIVED by 5:00 pm, THURSDAY, December 6th! … Space is Limited – first come; first served!
For further information about our club/luncheons, see —
www.santarosanewcomers.org.
Oakmont Gardens
What Is Secret Santa?

Sonoma County's Secret Santa is a non-profit gift program, providing gifts and holiday cheer to those less fortunate in our community.
Secret Santa has brought joy to people in our community for over 30 years! The program helps ensure that kids, teens, adults, and seniors who would not otherwise have a holiday gift, are able to smile and have hope during the holiday season. The helping hand extended by generous individuals and families to individuals & families in need ensures that our hearts are connected!
How It All Began…
The GIVING TREE began in 1989 at the Volunteer Center of Sonoma County with gift wishes for individuals on Red Heart Ornaments displayed on trees around Sonoma County. KZST started the SECRET SANTA program in 1990 with Brent Farris reading letters about individuals and families and what they needed. While both groups were successful in finding individuals in the community to give generously, something was missing. The Giving Tree and Secret Santa joined forces in 2008 due to the efforts of Bill Friedman to provide a better way to meet the growing need at the holidays. Sonoma County's Secret Santa of has developed over the years and is more sustainable than ever. Sonoma County's Secret Santa Program partnership of the Volunteer Center of Sonoma County, KZST Radio Station &Friedman's Home Improvement along with businesses, such as OAKMONT GARDENS, and individuals work together in a collaborative community-wide effort that brings joy and hope to everyone involved. Deadline is Dec. 19th.
Activities Outside Of Oakmont
World Affair
SWITZERLAND: #1 RATED COUNTRY IN THE WORLD: WHAT MIGHT AMERICA LEARN FROM THEM?
In a question and answer style program Walter Niederberger, U.S. Correspondent for Tages_Anzeiger Switzerland's largest daily newspaper will share his thoughts on Switzerland and America's democracies. December 6th, 7 pm Spring Lake Village Auditorium, 5555 Montgomery Drive, Santa Rosa. $5 at the door for non-members
The First Tuesday of Each Month: Free Self-Guided Tours of Quarryhill Botanical Garden
Did you know there is a world-renowned garden less than five miles from Oakmont, just along Sonoma Highway? After exiting Oakmont, drive approximately four miles down Hwy 12 towards Sonoma. You will see the large sign for "Quarryhill Botanical Garden" on the north side of the highway. Arnold Drive is just south of the gate.
Quarryhill Botanical is famed for its vast collection of plants from East Asia, set in a secluded garden of tranquil ponds, gently rolling paths and scenic vistas. It is not only a modern-day ark of rare and beautiful plants but also a place of varying beauty throughout the seasons, a locals' getaway or easy day trip for walks, hikes, birding, photography, or the perfect picnic spot away from the crowds. In its 31st year, Quarryhill Botanical Garden is one of the most exotic and biologically diverse places in Sonoma Valley.
Oakmonters, you have perks! On the first Tuesday, seniors are given free admission.
You may contact docent
Jim Bogue, Oakmont
260-3935
Sonoma County Human Services Department
Fall Prevention Class
The Area Agency on Aging offers an award-winning, fall prevention program, A Matter of Balance: Managing Concerns about Falls, free for seniors whose fear of falling limits their social and physical activity. Each series is eight sessions of two hours each. Find the schedule of upcoming classes here.
Participants learn the importance of exercise in preventing falls and promoting strength, flexibility and balance. Groups explore thoughts and concerns about falls and learn: to create a safer home environment; to identify fall risks including issues regarding medications; problem-solving strategies to address behavior and habits that contribute to falls, and safety-promoting lifestyle strategies. While classes are free, donations are gratefully accepted to help cover handbooks and materials. To attend a class series or request a class in your community, email djacoby@schsd.org or call (707) 565-5936.
Employee Appreciation Donation

From the smiling welcomes in our front office to the meticulous care of our facilities and grounds, OVA's employees come to work every day with one mission – making Oakmont the best place to live and play! Each year as the holiday season approaches, many Oakmonters ask, "What can we do to recognize the work of OVA employees?" In 2016 the OVA Board approved the Employee Appreciation Fund, which gives Members a way to shine a spotlight on the dedication of our amazing 14 non-management employees with a special "Well done!" The Employee Appreciation Fund gives OVA's non-management team a little extra pat on the back through a holiday bonus gift. Donations will be distributed at year-end. We missed getting the word out last year due to the October 2017 wildfires. Participation is, of course, voluntary. Members who wish to make a donation – however large or small – may contribute via check by December 1 to: 6637 Oakmont Drive, Suite A (OVA Office). Please make checks payable to OVA and in the lower left corner of the check memo line, write "EMP APP Fund". (OVA Employee Appreciation Fund.) We know we can't shout our thanks loud enough. We hope this fund puts a little extra cheer into the season for a very deserving group of employees!