Important Info
An Odd Bit of Trivia About This Friday
This Friday, is the second Friday the 13 this year. Exactly 13 weeks previous to this Friday the 13th, we had 2019's first Friday the 13th on September 13. ~ earthsky.org
Facilities Holiday Availability
On the 24th all facilities will close at 5:30 p.m.

On the 25th all facilities will be closed for Christmas Day.
East Rec Locker Room Closure
Starting on Monday, December 16, repairs will be made to the women's and men's locker rooms at the East Rec Center. The women's locker room will receive sheet rock repairs and the men's locker room will receive a drainage repair. We are anticipating the completion of these repairs on December 24.

During this time the pool and billiard room will remain open.
New Architectural Application
On 10-25-19 we posted the new architectural application to be used going forward. We will no longer accept the old application form. You can obtain a new application at oakmontvillage.com, the Architectural Office, or OVA office.
Social Security Scam Calls
Social Security phone scams are the #1 type of fraud reported to the Federal Trade Commission and Social Security. Over the past year, these scams—misleading victims into making cash or gift card payments to avoid arrest for Social Security number problems—have skyrocketed. Social Security encourages you to use the new online form to report Social Security phone scams to disrupt the scammers and help us reduce this type of fraud, and reduce the number of victims. Continue reading →
SAVE THE DATE – January 23, 2020. At 2:00pm. Berger Center
A Resident Forum presentation regarding plans for power outages. More information to follow in the Oakmont News.
Inside Oakmont
Oakmont Coffee Cart
Julie Kay of the Oakmont Coffee Cart, located in the Central Activity Center, will be bringing her grand daughter aboard this Saturday from 10 a.m. to 1 p.m. to serve some fresh baked goods.
December 15 at 2 p.m. and 7 p.m.
playing… The Nutcracker
Narrated by Kevin Kline, this movie version of Tchaikovsky's timeless yuletide fantasy— produced by George Balanchine—features the breathtaking dancing of the New York City Ballet. In the Palace of Pleasure, angels and sugarplums dance, candy canes whirl, a jackin-the-box performs acrobatics, a dreamy young girl twirls across the stage. And, in this enchanting adaptation, the film places you directly under a spectacular Christmas tree that magically grows to be 40 feet tall. (1993), G, 89 minutes.
Sunday Symposium
December 15, 2019 
Solstice Party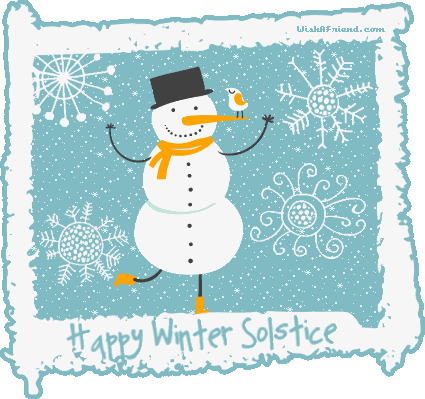 No Lecture … BUT Come Join Us! Munchies, Beverages and Bubbly will be Served.
InvestOAK is having a party, and you're invited.
You are invited to InvestOAK's Holiday Party. This is an opportunity to meet other investors and hear about the club. In addition to coffee and champagne, cookies and scones, we'll have the "Current Market Update" from Joe Pundyk. This InvestOAK party would not be complete without applauding the winner of our year long contest, "Financial Predictions of 2019."

Interested Oakmont residents are invited to attend the next regular meeting which is Friday, December 20, 10:00 a.m. to 11:30 a.m. Room B, Central Activities Center. For further information contact Dave White (dwhite747@hotmail.com).
New Year's Eve Party at the Berger Center
Social and Snacks at 5 p.m.
Dinner 6 p.m. / Dancing 7:30 p.m.
New Year's Eve is on the way and Sha-Boom is proud to say, ZACK IS BACK!
5 PM – 6:00 p.m. Assorted crackers and cheese
6 PM – 7:30 p.m. Dinner by Zack's Catering
7:30 PM – 11:00 p.m. Dancing to the Great Charlie Baker & Co.
The buffet will include scalloped potatoes, oven roasted red potatoes, seasonal vegetables, chardonnay chicken, choice of prime rib of beef w/ horseradish cream vinaigrette, Hawaiian rolls w/ sweet butter, assorted dessert table, coffee, lemon water, and any bottles you bring (BYOB).
NOTE: Vegan and gluten free entrees available upon request with your reservation.

Zack's food is over the top delicious! We lost track of him last year but thankfully found him again. Everyone from our 2017 New Years event raved about his fantastic food.

Price $80 per person. Please drop payment off in the Sha-Boom folder in the OVA Office.
The Vision is Clear, The Future is Bright
New Year's Eve
December 31, 2019
Check In 5 p.m. | Dinner 6:30 p.m. and Dancing to follow
Complimentary Champagne!
$85 Public, $75 OGC and OVA Member – Plus Tax and 20% Service Charge
Cash Bar | 72 Hour Cancellation Policy
Pre-Paid Reservations Only, Call 707-537-3671

Oakmont Golf Club | 7035 Oakmont Drive, Santa Rosa, CA | OakmontGC.com

Live music featuring, Stephanie Rickher and Friends. A renowned Bay Area Vocalist from Beach Blanket Babylon and Swoon, she brings her all-star backing band to play a set of your favorite songs spanning a decade.

Menu
Caprese Bites, Thai Shrimp, Pork Belly Bites, Polpette Classic Caesar, and Shrimp Louie Salads, New York Strip au poivre, Chicken with prosciutto, fontina cheese, and basil. Linguini allo Scoglio, Mushroom Risotto, Roasted Vegetables, Triple Berry Tart, Mini Cheesecakes, and Chocolate Rum Truffles.
January 9, at 5:30 p.m. in the Berger Center, Neil Bregman, Santa Rosa's Emergency Preparedness Coordinator, will present on the differences between the 2017 and 2019 fires, and the correlation between the different outcomes and what we have learned.
Hear about the classes. Meet with and talk to the instructors. Click the pics to register.
---
Contemporary Comedic Genius Series: Billy Crystal
Instructor: Martin Marshall
Mondays | Jan. 13 – Feb. 3 | 3:00 – 5:00 p.m. | Berger Center
4-week session, Class ID: 7867, Cost: $81
Laugh out loud with Marshall as he explores the comedy and career of the very funny Billy Crystal on Saturday Night Live, as the star in When Harry met Sally, the urban cowboy in City Slickers, the Tony-winning 700 Sundays and much more.
Martin Marshall is a film writer, director and producer with years of experience managing improv theaters and teaching the Comedic Genius Series.
---
Beethoven and the Romantics
Instructor: Dr. Kayleen Asbo
Wednesdays | Jan. 15 – Feb. 19 | 3:00 – 5:00 p.m. | Berger Center
6-week session, Class ID: 7869, Cost: $110
Fill your ears during Asbo's exploration into Beethoven's musical evolution from imitator to hero and discover how his late quartets influenced Schubert and Mendelssohn and how his symphonies inspired and guided Liszt, Brahms, Berlioz, Wagner and Tchaikovsky.
Dr. Kayleen Asbo is the cultural historian and preconcert lecturer for the Santa Rosa Symphony and the San Francisco Opera.
---
The Science Behind, Inside and Under World Famous Architecture
Instructor: Sally Heath
Thursdays | Jan. 16 – Feb. 27 | 3:00 – 5:00 p.m. | East Recreation Center
6-week session, Class ID: 7871, Cost: $110
NOTE: This class will not meet on February 6
Discover why buildings stand or collapse through the exploration of the science, engineering and materials of iconic structures like the Pyramids, the Colosseum, Hagia Sophia, the Golden Gate Bridge, the World Trade Center and Burj Khalifa.
Sally Heath, an award-winning physics professor with 35 years at Santa Rosa Junior College, is now a Lifelong Learning instructor at the SSU.
---
You're Writing a Memoir? A How-To Workshop
Instructor: Ida Rae Egli
Thursdays | Jan. 16 – Feb. 13 | 6:00 – 8:00 p.m. | Central Activities Center, Rm. B
5-week session, Class ID: 7872, Cost: $126
Back by popular demand, this interactive class teaches the skills needed for memoir writing in an interactive, experiential way that is personalized to each student. Teacher and student feedback on in-class writings are offered in addition to traditional classroom instruction.
Ida Rae Egli was the chair of the English department at Santa Rosa Junior College and now is a freelance writer and writing coach.
---
The Genius of Hitchcock
Instructor: Terry Ebinger
Mondays | Feb. 10 – Mar. 2 | 2:30 – 5:00 p.m. | Berger Center
4-week session, Class ID: 7876, Cost: $81
Note: Early start time
Join film scholar Ebinger for a suspenseful journey into understanding Hitchcock's visionary approach, symbolism, cinematic innovations, psychological depths and mythic storytelling in four classic films: The 39 Steps, Shadow of a Doubt, Notorious and Strangers on a Train.
Terry Ebinger is a passionate educator and group leader who approaches film studies through art, history, psychology, anthropology, myth and dream.
---
Cider – How America's Favorite Beverage Was Almost Lost
Instructor: David Sandri
Wednesdays | Feb. 26 – Mar. 4 | 3:00 – 5:00 p.m. | Berger Center
2-week session, Class ID: 7870, Cost: $52
In early America, cider was the beverage of choice. But, by the first part of the 20th century cider production almost stopped. Why did it fall out of fashion and why has its popularity roared back in recent times?
David Sandri is a 30-year veteran in the alcohol beverage industry with a passion for the production, history and judging of wine and cider.
VARIETY SHOW
Click Here For The Application Form
The Oakmont Jazz Club is sponsoring a "VARIETY SHOW" for all Oakmont residents. We need singers, dancers, musicians, comics, magicians, and more. We are seeking talented people among our neighbors. If you are one of these people, please come forward. You do not need to be professional, or extremely talented, just fairly good.

The show will be free, given in Berger Center (with use of the stage, piano, micro-phones, lighting) and open to all Oakmont residents. Currently scheduled for January 16.

Please submit your application to perform early so that we may plan a wonderful program. This kind of show is really entertaining and fun. If you will volunteer to perform please sign the coupon above and deposit into the OVA OFFICE FILE (Jazz Club folder), and please do so as soon as possible. We did not know that this opportunity would arise in time to be able to give more notice.
RHINESTONE
"RHINESTONE", a show saluting the songs and career of contemporary music legend, Glen Campbell, will be performed by rising star Andy Kahrs at the Berger Center on Thursday evening, February 20 and sponsored by OVA.

Glen Campbell's music career is decorated with Grammy Awards, No.1 country albums, and CMA Awards. His legacy includes hit songs Gentle On My Mind, Galveston, Wichita Lineman, By The Time I get to Phoenix, and Rhinestone Cowboy. Born and raised in Atlanta, Andy Kahrs hopes his soulful bends and country twang will pay tribute to Campbell's work.

Tickets are available for $20 at the OVA office beginning December 15. No reserve seats or tables. Please bring your own snacks and drinks. Doors open at 5:30 pm on February 20, and the concert will begin at 6pm.
Outside Oakmont
Sonoma State Historic Park
December 2019 Events
Holidays on the Northern Frontier~ Saturday, December 14, 4 p.m. –8 p.m.
Join the community at this festive, traditional holiday event! Family-friendly activities take place throughout the historic park in downtown Sonoma. The Mission Chapel program is a pre-ticketed event while all other sites and activities are available to all. Donations accepted. Gift store stocked with holiday merchandise, open 10 a.m. – 8 p.m.
Freya Lodge – Holiday Arts and Crafts Fair
A Variety of Crafts and Scandinavian Baked Goods

December 14, 9 a.m. to 3 p.m.

Norwegian waffles, coffee, and a light lunch available for purchase.

Norway Hall
617 W Ninth Street, Santa Rosa
Polar Bears by Left Edge Theatre
Polar Bears is a true story about a very big lie. At its heart, it's a hilarious and poignant one-actor tour-de-force about family, fatherhood, Christmas, cookies, love, loss, holiday decorations, and the age old parental question, "Is there a right time for my kids to stop believing in Santa Claus?"

SHOW DATES AND TIMES: December 14 at 4pm and December 15 at 7pm. SINGLE TICKETS: $42 Premium Reserved Seats, $28 General Admission, $15 for Thursday performances only. For tickets call the Luther Burbank Center for the Arts 707-546-3600 or visit https://www.leftedgetheatre.com/
Threshold Singers Gift Of Song
Third Wednesday of Every Month 7 p.m. to 8:15 p.m.
Kaiser Hospital, 401 Bicentennial Drive, Rooms H2-2
(Lower level across from Cafeteria)

A song bath of harmonies designed for comfort and support.
Come rest in the music. Let our a cappella melodies create a peaceful refuge for your heart's joys and sorrows.
Amahl and the Night Visitors
Presented by Music to My Ears, Cotati
& the Redwood Chapter of NATS.

A Christmas Opera in One Act

December 21 and 22
Shows at 2 p.m. and 4 p.m. each day.
Sepbastopol Center for the Arts
282 South High Street

More information and tickets:
FunMusicLessons.com/opera
Holiday Concert for Compassion
A family friendly event that's perfect for all ages. All proceeds benefit Sonoma County Homeless Charities.

Sunday, December 22 at 2 PM and 5 PM

Saturday Afternoon Club, 430 10th Street, Santa Rosa, CA 95401

More Info: http://mikesloat.com/holiday_concert/

Tickets: https://brownpapertickets.com
Redwood Empire Sing Along
Messiah
Sunday, December 22 at 3 p.m.
Jackson Theater, Sonoma Country Day School
4400 Day School Place, Santa Rosa

Tickets: $25 – Available in advance or at the door
$20 – Seniors and SRSL Members
$15 – Students and Groups of 10 or More
Go to srsymphonyleague.org
or Stanroy Music Center, 850 4th Street, Santa Rosa

Singing along with Handel's Messiah is the perfect way to ring in the Christmas season with family and friends. This Sonoma County tradition features orchestra, soloists, and on-stage chorus for an afternoon of enjoyment. Scores are provided, or bring your own.