If you have not yet registered an account on this website (OakmontVillage.com) please register soon to continue viewing the Oakmont E-Blast. Starting in 2019 all Oakmont E-Blasts will require an account with this website to view. You may register here: https://oakmontvillage.com/register/ova-member/
Important Information From The OVA
On January 21 from 1:00-3:00 PM in the West Recreation Center, the Fire Safety Committee is hosting a replay of the Defensible Space video featuring Cal-Fire's Carleon Safford. This is a very informative presentation, where you will learn what Cal-Fire's fire-fighting priorities are and how you can make your home and our entire community "Oakmont Safe". Refreshments will be served.
Pool Closure at Central Activity Center
Both pool heaters at the CAC will be replaced on Monday, December 17th & Tuesday, December 18th. During the replacement process with natural gas will be off. For this reason the entire CAC Pool & Spa area will be closed during this project. Our apologies for this inconvenience, Rick Aubert.
East Golf Shop Clubhouse Closure
Effective Monday, December 17, 2018, we are temporarily closing down our East Golf Shop Clubhouse and the parking lot. We will keep the Pool/Billiards area open until the OVA Billiards Club is ready to relocate back to the East Rec Center. Parking will be available on the street at Oak Vista Court. Please encourage the pool players to dress warm, for the heater in that area will be shutdown. Thank you, Greg Anderson, PGA Oakmont Golf Club Sonoma County's Most Scenic 36-Hole Golf Experience (Est. 1964)
Fire Donation Announcement
Windsor and Rincon Fire Protection Districts in coordination with the Fire Chief of Paradise are distributing gift cards to the victims and survivors of the devastating fires in Butte County. Many of the gift cards have been donated by Oakmont residents in response to emails requesting donations sent out earlier this week by Maggie Schmidt of Oakmont. This request originated with Nancy Pronechen, her daughter Rhonda Piloni and Rhonda's firefighter husband, Jason, of Santa Rosa and Windsor, respectively. They are focusing on supporting people who are not in shelters, first responders, police and fire fighters who have lost their homes.
The amount raised is now over $6000. Donations may now also be made via check. Please make your checks out to: "North Valley Community Foundation/ Camp Fire Relief Fund" or "NVCF/ Camp Fire Fund" for a shorter version. Donations may be left in the OVA Office or the OVA Fitness Center.
To make a donation you can also call Maggie at 707-890-1347 with any questions you may have.
Remain Vigilante For Possible Scams
Unfortunately we have received reports at the office of numerous scam phone calls and door-to-door solicitation scams. The latest phone related scams relate to offers of grants & free money in exchange for personal information. The reported door-to-door solicitation scams revolve around a fake delivery where in which the courier requests a small fee for the delivery, which is processed via credit card. The result is much more money being charged to your credit card than was outlined by the courier at your door. Please becareful for solicitations such as these, and we encourage incidents such as these to be reported to us, and more importantly, local law enforcement.
Oakmont Holiday Potluck
Saturday, December 15, 12:30 – 4pm, Berger Center
A-F: Appetizers, G-L: Desserts
M-R: Main Dish, S-Z: Salads
With Music By More Joy:
Food at 12:30 & More Joy will begin performing at 1pm, followed by dessert and…
A performance and singalong songs with Oakmont's Mello-Tones:
EAST COAST MEETS WEST COAST NEW YEARS SIT DOWN DINNER /DANCE!
WE WILL RING IN THE NEW YEARS FOR OUR EAST COAST FOLKS AT 9:00PM AND AGAIN AT 12:00AM. FOR THE WEST COAST FOLK. WE ARE NOW 80% SOLD OUT YOU BEST HURRY IF YOU ARE COMING.
What: New Years Eve Party
When: December 31, 2018
Time: Doors open at 5:00p.m.
Dinner: 6:00pm – 7:30p.m.
Music by: Mr. Charlie Baker and Company
Music Starts at 7:30p.m. to 12:30a.m.
We will ring in the New Year at 12:00am ( East Coast Time and Again at 12:00a.m. West Coast Time. )
COST: $75.00 Members-All Others $80.000 – Club membership is $12.00 per year. TABLE SERVED DINNER MENU AS FOLLOWS: Honey Glazed Ham and Prime Rib, with Mashed Potatoes & Gravy, Vegetables, Salad, Rolls and Butter. Fruit filled sheet cake with whipped cream for Desert, Coffee, Lemon Water, Well Drink Mixes will be available. Dinner is prepared and served to your table by Chef Jose and his staff!!!
PLEASE NOTE THIS IS A BYOB PARTY
This is the Party of the year you will not want to miss. Last year was a sold out event very early with a wait list of 82. If you like to celebrate New Years and love the Oldies music you will need to get your table reservations in early. REMEMBER All GUESTS at your table need to be in one envelope with all names included to guarantee you will all sit together at the same table as we fill the seats as the checks are received. LOOK FORWARD TO SEEING YOU ALL ON NEW YEARS EVE. You may include your $12.00 dues renewal on the same check as dues are do on January 1st. 2019.
Make Checks Payable to Sha-Boom and you may put them in our folder at the ova office or mail them to 7111 Oak Leaf Drive Santa Rosa Ca. 95409. or drop them in my mail box right side of my driveway brass mail slot. Any questions please feel free to call me at 707-539-6666 or e-mail me at haversonr@comcast.net
Movies At Oakmont
December 16, 2pm & 7pm
The Man Who Invented Christmas
In 1843, London author Charles Dickens (Dan Stevens) find himself in financial troubleafter three unsuccessful novels in a row. Desperate for a hit, Dickens relies on real-lifeexperiences and his vivid imagination to bring Ebenezer Scrooge (Christopher Plummer),Tiny Tim and other classic characters to life in A Christmas Carol, forever changing the holidayseason into the celebration known today. Jonathan Pryce portrays Charles's father. Festiveand fascinating. (2017), PG, 104 minutes.
Sunday Symposium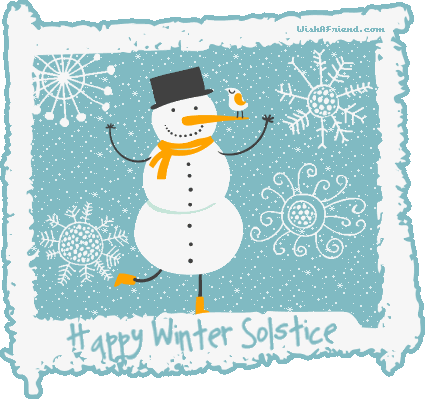 Jazz Horizons Concert
Jazz Horizons is a big group with a big band sound. Featuring four horns and a four-piece rhythm section, this tightly organized ensemble presents all the contemporary Jazz sounds including Straight-Ahead, Latin, Blues, Funk, Hip-Hop and Brazilian.
When: Saturday, February 2, 7:00 PM
Where: Berger Center
Cost: $20, BYOB
Class Registration Now Open!
Art Battles in the Bay Area: Arthur Mathews and the Society of Six
Instructor: Linda Loveland Reid
Mondays | Jan. 14 – Jan. 21 | 3:00 – 5:00 PM | Berger Center
2-week session, $52
The early 1900s brought change and the earthquake to the Bay. Would the enchanting landscapes of Arthur Mathew's Tonalist art continue to dominate? Or would the new colors and techniques of the Society of Six win out? Linda Reid holds degrees in History and Art History, and is a writer, painter and lecturer with a strong Bay Area following.
Life in the California Current
Instructor: Dr. Robert Rubin
Wednesdays | Jan. 16 – Feb. 6 | 3:00 – 5:00 PM | Berger Center
4-week session, $81
The current along the California coast is one of the world's most diverse and productive systems. Explore the marine seasons; the life and biology of plankton; the great whales and the largest and deepest diving elephant seals. Dr. Robert Rubin is a marine biologist, instructor at Santa Rosa Junior College and has appeared on TEDx Sonoma County.
Cops, Courts, and Corrections: The Politics of Law and Order
Instructor: Eric Williams
Mondays | Jan. 28- Mar. 4 | 3:00 – 5:00 PM | Berger Center
6-week session, $110
While police brutality and sentencing policy may grab headlines, the Criminal Justice world is often misunderstood. Look behind the walls and explore the nature, intentions, application and consequences of criminal justice laws, practices and policies. Dr. Eric Williams is the Chair of the Department of Criminology and Criminal Justice Studies at Sonoma State University.
Hollywood Before the Code
Instructor: Terry Ebinger, MS
Wednesdays| Feb. 13 – Mar. 6 | 3:00 – 5:00 PM | Berger Center
4-week session, $81
In 1929, emerging movie sound inspired a rush of revolutionary, socially conscious films which were squashed in short order by regressive Hays Code censorship. Watch and discuss four Pre-Code gems: – Red Dust, Island of Lost Souls, Baby Face, and The Eagle and the Hawk. Terry Ebinger is a passionate educator and group leader who approaches film studies through art, history, psychology, anthropology, myth and dream.
Documentary Film Masterworks
Instructor: Ernie Rose
Saturdays | Mar. 9 – Mar. 23 | 10:00 – 12:00 Noon | Berger Center
3-week session, $67
Watch and discuss (DIS)Honesty: The Truth About Lies, revealing current research; OBIT: Life on Deadline, one of three films made inside the New York Times offices; and Our Man in Tehran, a Canadian account of the 1973 Iran hostage crisis. Oakmont resident Ernie Rose has worked on over 200 films and taught filmmaking at ten universities in the U.S. and abroad.
Four Ways to Register:
• oakmontll.org
• communityed.santarosa.edu/oakmont
• Credit card by phone (707) 527-4372
• Pick up and fill out a form at the OVA office
Oakmont Senior Social Club Upcoming Events

Upper West Rec Center
9:00 am – 1:30 pm
Tuesday December 18th- 11:00-12:00- Brush Creek Montessori School
Come hear the sounds of Christmas through the voices of children
Tuesday – December 20th – 11:00am – 12:00pm – Holiday films
Michael discusses Holiday movies that will be sure to bring back memories of Christmas past.
Thursday – December 27th– 11:00am – 12pm – Mello-Tones Band
Come hear the smooth tones of Oakmont's own Mello-Tones
These special events are open and free to everyone.
Do you have a talent or hobby you would like to share with us? We love to listen. Anyone interested in joining the program or volunteering in the program is welcome to drop by anytime. If you have any questions you can contact Debbie Baldaramos at debbieoakmontday@councilonaging.com
Oakmont Gardens
What Is Secret Santa?

Sonoma County's Secret Santa is a non-profit gift program, providing gifts and holiday cheer to those less fortunate in our community.
Secret Santa has brought joy to people in our community for over 30 years! The program helps ensure that kids, teens, adults, and seniors who would not otherwise have a holiday gift, are able to smile and have hope during the holiday season. The helping hand extended by generous individuals and families to individuals & families in need ensures that our hearts are connected!
How It All Began…
The GIVING TREE began in 1989 at the Volunteer Center of Sonoma County with gift wishes for individuals on Red Heart Ornaments displayed on trees around Sonoma County. KZST started the SECRET SANTA program in 1990 with Brent Farris reading letters about individuals and families and what they needed. While both groups were successful in finding individuals in the community to give generously, something was missing. The Giving Tree and Secret Santa joined forces in 2008 due to the efforts of Bill Friedman to provide a better way to meet the growing need at the holidays. Sonoma County's Secret Santa of has developed over the years and is more sustainable than ever. Sonoma County's Secret Santa Program partnership of the Volunteer Center of Sonoma County, KZST Radio Station &Friedman's Home Improvement along with businesses, such as OAKMONT GARDENS, and individuals work together in a collaborative community-wide effort that brings joy and hope to everyone involved. Deadline is Dec. 19th.
Trione-Annadel Hike with A Naturalist: Easy First Day Hike & History with Carolyn Greene
Event Date: Tuesday, January 1, 2019
Time: 10 AM Hike Departure to about 11:30 AM
Location: Warren Richardson Trailhead Parking Lot (end of Channel Drive)
Trails: Steve's "S" and Warren Richardson
Higher, Faster, Stronger – Not!  Rather, we'll enjoy a 2.5 mi. meander with some uphill as we loop Steve's S. and Richardson Trails, learning some comic Annadel facts and sharing our hopes for the brand new year.  We'll also look for the little things along the trail – newts, fungi, bryophytes and other creatures missed by faster hikers, but worthy of our attention. Hike Leader: Carolyn Greene. Meet at Warren Richardson Trailhead, end of Channel Drive. Hike returns to same parking area. Wear hiking shoes, layers appropriate for weather; bring water and a snack. Trekking poles recommended: Some trails are rocky and uneven. RAIN or WIND CANCELS. No advance reservations needed. Dogs not allowed. Restrooms and water at the parking area. Directions: from Montgomery Drive, turn onto Channel Drive and follow the road in approximately ½ mile: pay day-use fee ($7 per car, $6 for seniors 62+) or display CA State Parks Pass. Continue on Channel Drive for 1 mile to main parking lot. Please see the Trione-Annadel State Park website for more details about the park (http://www.parks.ca.gov/?page_id=480, click "Park Events") and for information about our Hike Leaders. Thank you to Trione-Annadel State Park Volunteers for providing this opportunity.
What is Hospice?
Hospice is a special kind of care designed to provide comfort care as well as spiritual and emotional support for terminally ill patients and their families.
The Hospice Volunteer*
At Heartland, we depend on our hospice volunteers to help us provide the love, respect and care our patients and their families need. Some volunteers interact directly with patients and families, while others prefer to work behind the scenes in the office setting. As a volunteer, you would help us decide which tasks you are comfortable performing. Our volunteers help enrich the lives of our patients by: Running errands for patients and families. / Staying with patients so family members can get a much-needed rest. / Reading or providing a comforting touch. / Playing or singing soothing music to patients. / Helping with office support tasks at the agency. / Providing a friendly visit to lift a patient's spirits.
*
We suggest chat volunteers make appropriate adjustments after significant losses in their lives, and wait a minimum of one year following the death of a loved one co volunteer.
For more information about volunteering, please contact Heartland Hospice at: 707.523.0111
heartlandhospice.com/SantaRosa