If you have not yet registered an account on this website (OakmontVillage.com) please register soon to continue viewing the Oakmont E-Blast. Starting in 2019 all Oakmont E-Blasts will require an account with this website to view. You may register here: https://oakmontvillage.com/register/ova-member/
Important Information From The OVA
Throw Your Hat In The Ring

Calling all potential OVA Board members… Submit your name to be placed in nomination for election to the OVA Board of Directors. This is a volunteer position for a term of two years. No one applying for the OVA Board can serve more than 2 consecutive terms and must be a member in good standing.
The list of prospective candidates shall be presented to the Board of Directors for publication no later than Feb.1st 2019.
All potential candidates must have their Letters of Intent to Serve** by no later than 5:00 pm Friday January, 25 2019 and shall be delivered to the OVA office at 6637 Oakmont Drive, Suite A, Santa Rosa, CA 95409, addressed either to:
1. OVA Board of Directors or
2. Ruthie Snyder, Chairperson/Nominating Comm: ruthiesnyder1@gmail.com
Please include your name, phone number, address and email address in your letter. **
Please do not call OVA staff for information regarding this notice. All correspondence from potential candidates shall go to committee Chairperson ruthiesnyder1@gmail.com
Thank you,
OVA Nominating Committee
** Letter of Intent to Serve is not a standard form and may be created by individual candidate seeking election
Activities Inside Of Oakmont
Movies At Oakmont
December 30, 2 AND 7 PM
Molly Bloom (Jessica Chastain) was an Olympic-class skier who ran the world's most exclusive high-stakes poker game for a decade before being arrested by FBI agents. Her players included Hollywood royalty, sports stars, business titans, and finally, unbeknownst to Molly, the Russian mob. Her criminal defense lawyer (Idris Elba) was her only ally. This true story is based on Bloom's memoir. Kevin Costner plays her father. (2107), R (language), 140 minutes.
Sunday Symposium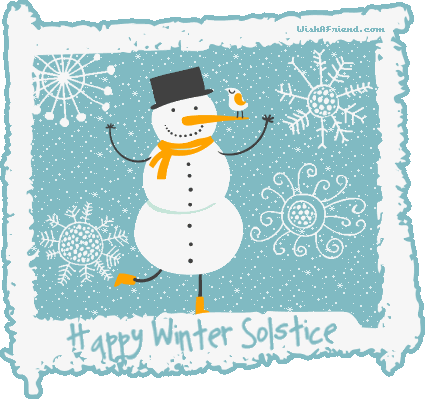 Join Us Again Next Year On Sunday, January 6, 2019 for…
Dr. John Freedman, Part 3: Big History
The Doug Gabriel Show
When: FEBRUARY 7, 2019
Where: BERGER CENTER
TIME: D00RS OPEN AT 6:00p.m.
SHOW Starts AT 7:00p.m.
COST: $40.00 MEMBERS-GUESTS $45.00 You may include your yearly dues of $12.00 per year, per person on the same check. if you choose to. All dues where due on January 1, 2019.
You may bring your own food and whatever you would like to drink. We will supply lemon water, Ice, coffee and cookies. PLEASE REMEMBER ALL GUESTS at your table need to be in one envelope with all names included to guarantee you will all sit together at the same table as we fill the seats as the checks are received. Make Checks Payable to Sha-Boom and you may put them in our folder at the ova office or mail them to 7111 Oak Leaf Drive Santa Rosa Ca. 95409. or drop them in my mail box right side of my driveway brass mail slot. Any questions please feel free to call me at 707-539-6666 or e-mail me at haversonr@comcast.net
Senior Social Care
Upcoming Events January 2019
Tuesday – January 8th – 11:00 am – 12:00 pm – Take Your Medicine Band
This 4-6 piece band plays Willie Nelson/Jonny Cash type country songs that get you singing, clapping and maybe even dancing
Thursday January 10th – 12:00pm- Movie Musicals
Come hear movie buff Michael Hohne as he speaks on musicals. He always has interesting back stage stories, great autographs and pictures.
Tuesday January 15th – 11:00-12:00- Threshold Singers
A group of A Capella singers from the Valley of the Moon
Thursday – January 17th – 10:00am – 12:00pm – Open House/Mello-Tones
It's been a great year for the Senior Social Club. Come celebrate our one year of operation with a light snack and slide show of past events. The Mello-Tones will be playing from 11:00-12:00. Drop by anytime between 10:00-12:00, or stay the whole time to enjoy all our activities and get an idea of what the social club is about
Thursday – January 24th– 11:00am – 12pm – Japanese American Citizens League
Storyboard presentation on Japanese Americans in America during WWII.
These special events are open and free to everyone. Do you have a talent or hobby you would like to share with us? We love to listen. Anyone interested in joining the program or volunteering in the program is welcome to drop by anytime. If you have any questions you can contact Debbie Baldaramos at debbieoakmontday@councilonaging.com
Activities Outside Of Oakmont
Trione-Annadel Hike with A Naturalist
Newts, Nature Photography & iNaturalist
Event Date: Saturday, January 5, 2019
Time: 10:00 AM Hike Departure to about Noon
Location: Cobblestone Trail, along Channel Drive
Trails: Cobblestone Trail out-and-back about 4 miles total
Winter in Sonoma County offers many different colors, shapes, textures, and lighting in Nature: great for practicing photography. Winter is newt breeding season! Join Volunteer Interpretive Naturalist John Lynch up Cobblestone Trail to Frog Pond and back for guided Nature discovery. Pause to learn about fun photo ops on trails, explore what is living and breeding in Frog Pond, and have fun making observations on iNaturalist app. Make sure to load iNaturalist app on your phone before you arrive, and have your battery fully charged. Cameras may also be used to make iNaturalist observation. (Observations may be uploaded after the hike where you have adequate cell reception.) Hike returns to same parking area about Noon. Wear hiking shoes, layers appropriate for weather; bring water and a snack. Cobblestone Trail is rocky and uneven. HEAVY RAIN CANCELS. Fee-free hike. No advance reservations needed. Dogs not allowed. There are no restrooms or water at the parking area or inside the park.
Directions coming from Hwy 101: from Hwy 12/Hwy 101 interchange, follow Hwy 12 East to Sonoma, turn onto Montgomery Drive off Farmer's Lane/Hwy 12. Follow Montgomery Drive about 2 miles and turn right onto Channel Drive. Find appropriate parking at the Cobblestone Trailhead after about 0.2 mile along Channel Drive. Please see the Trione-Annadel State Park website for more details about the park (http://www.parks.ca.gov/?page_id=480, click "Park Events"). You may also read John Lynch's Bio on our website.
Directions coming from Hwy 12 (Oakmont): From Oakmont Drive turn left onto Hwy 12, West towards Santa Rosa. Turn left on Los Alamos Road (see signs for Annadel). At the stop sign, turn right onto Montgomery (another Annadel sign). Follow Montgomery Drive for about 0.2 miles and turn left on Channel Drive. Follow to trailhead.