Important Info
Town Hall: Golf Course – Agenda
Please come to the Town Hall meeting on the status of the acquisition and transfer of Oakmont Golf Club to OVA operations.

OPEN MEETING
Tuesday December 10, 2019 – 10:00 a.m.
Berger Auditorium, 6633 Oakmont Drive, Santa Rosa CA 95409

Click Here For The Agenda
Town Hall: East Rec Center – Video
Click Here To View This Video With The Agenda Beneath
Spa Jets Disabled at CAC
The Central Activity Center spa jets are temporarily disabled until further notice. The spa itself is open and usable.
Oakmont Neighbors Together
As you may have read recently in the Oakmont News, ONT is now able to receive donations. We are pleased to be collaborating with the professionals as Council on Aging and they will be doing assessments for applicants very soon. However, our ability to meet the needs of members in our community is contingent upon the generosity of many. If you would like to make a donation, please write a check payable to Council on Aging, for benefit of Oakmont Neighbors Together. Checks may be left in the OVA office or mailed to CoA at 30 Kawana Springs Road, Santa Rosa 95404.
Architectural Reminder
All homeowners and HOA's are required to keep the public right of way (sidewalks and streets) clear of all landscape plants and materials. This can create additional aesthetic problems of appearance. Some plants will need to be severely pruned which will leave a very unsightly and woody plant. If you choose to prune back a plant, it needs to be pruned completely off any portion of the sidewalk. If you prune just to the exact edge of the sidewalk the plant will very soon find a way to recreate the problem. It is recommended that you prune behind the sidewalk a sufficient distance (6" to 12″) to allow the plant to green back up without intruding over the sidewalk for a while. In many situations, consideration should be given to the fact that the plant has probably outlived its useful life at that location and should be replaced.

Also, other landscape materials such as mulch or gravel must be installed so as the vertical edge of the sidewalk or curb is used to restrict this materials from encroaching onto the sidewalk or curb.

Additionally, all trees that overhang a public sidewalk or street curb, must be pruned to eight feet (8′) above the sidewalk or curb.
Inside Oakmont
Oakmont Coffee Corner
Good Morning! I wanted to let you know that I've adjusted the hours the cart will be open (hopefully to better suit folks schedules), as follows:

MON: 10 a.m. – 1 p.m. | TUES: 8:30 a.m. – 12:30 p.m.
WED, FRI, SAT: 9:30 a.m. – 1:30 p.m.
Closed Thursday & Sunday

Next week I'll be offering scones, (baked by my grand daughter Onica).
A big thank you to those that have stopped by the Cart!
Everyone has been very welcoming!
~ Julie Kay
December 8, 2 and 7 p.m.
playing… PAVAROTTI
Director Ron Howard's documentary, an intimate portrait of Luciano Pavarotti, the most beloved opera singer of all time, interweaves Pavarotti's genre-defining performances with revealing, never-before-seen footage, including a rare interview with his widow. The film captures Pavarotti in his show-stopping prime and as part of the Three Tenors, while also delving into the life of this charismatic and complicated man, who had a desire to bring opera to everyone. (2019), PG-13, 104 minutes.
Sunday Symposium
December 8, 2019 – 10:30 a.m. – Berger Center
Iris Harrell: The Forever Home
Stay in Your Home?
After remodeling hundreds of kitchens, bathrooms and entire homes for other people, Iris will tell the story of her own quest to design and build an accessible and sustainable dream home that she and her partner could live in forever. Many people would prefer to live in their own homes throughout their life. If that's your choice – or if you are mulling over different options – come learn simple things you could do to make your "forever home".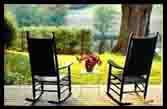 JOIN US FOR A WINTER CLASS PREVIEW
WEDNESDAY, DECEMBER 11, BERGER CENTER
Music and Food begins at 2:30, Preview 3:00 – 5:00
Hear about the classes. Meet with and talk to the instructors. Click the pics to register.
---
Contemporary Comedic Genius Series: Billy Crystal
Instructor: Martin Marshall
Mondays | Jan. 13 – Feb. 3 | 3:00 – 5:00 p.m. | Berger Center
4-week session, Class ID: 7867, Cost: $81
Laugh out loud with Marshall as he explores the comedy and career of the very funny Billy Crystal on Saturday Night Live, as the star in When Harry met Sally, the urban cowboy in City Slickers, the Tony-winning 700 Sundays and much more.
Martin Marshall is a film writer, director and producer with years of experience managing improv theaters and teaching the Comedic Genius Series.
---
Beethoven and the Romantics
Instructor: Dr. Kayleen Asbo
Wednesdays | Jan. 15 – Feb. 19 | 3:00 – 5:00 p.m. | Berger Center
6-week session, Class ID: 7869, Cost: $110
Fill your ears during Asbo's exploration into Beethoven's musical evolution from imitator to hero and discover how his late quartets influenced Schubert and Mendelssohn and how his symphonies inspired and guided Liszt, Brahms, Berlioz, Wagner and Tchaikovsky.
Dr. Kayleen Asbo is the cultural historian and preconcert lecturer for the Santa Rosa Symphony and the San Francisco Opera.
---
The Science Behind, Inside and Under World Famous Architecture
Instructor: Sally Heath
Thursdays | Jan. 16 – Feb. 27 | 3:00 – 5:00 p.m. | East Recreation Center
6-week session, Class ID: 7871, Cost: $110
NOTE: This class will not meet on February 6
Discover why buildings stand or collapse through the exploration of the science, engineering and materials of iconic structures like the Pyramids, the Colosseum, Hagia Sophia, the Golden Gate Bridge, the World Trade Center and Burj Khalifa.
Sally Heath, an award-winning physics professor with 35 years at Santa Rosa Junior College, is now a Lifelong Learning instructor at the SSU.
---
You're Writing a Memoir? A How-To Workshop
Instructor: Ida Rae Egli
Thursdays | Jan. 16 – Feb. 13 | 6:00 – 8:00 p.m. | Central Activities Center, Rm. B
5-week session, Class ID: 7872, Cost: $126
Back by popular demand, this interactive class teaches the skills needed for memoir writing in an interactive, experiential way that is personalized to each student. Teacher and student feedback on in-class writings are offered in addition to traditional classroom instruction.
Ida Rae Egli was the chair of the English department at Santa Rosa Junior College and now is a freelance writer and writing coach.
---
The Genius of Hitchcock
Instructor: Terry Ebinger
Mondays | Feb. 10 – Mar. 2 | 2:30 – 5:00 p.m. | Berger Center
4-week session, Class ID: 7876, Cost: $81
Note: Early start time
Join film scholar Ebinger for a suspenseful journey into understanding Hitchcock's visionary approach, symbolism, cinematic innovations, psychological depths and mythic storytelling in four classic films: The 39 Steps, Shadow of a Doubt, Notorious and Strangers on a Train.
Terry Ebinger is a passionate educator and group leader who approaches film studies through art, history, psychology, anthropology, myth and dream.
---
Cider – How America's Favorite Beverage Was Almost Lost
Instructor: David Sandri
Wednesdays | Feb. 26 – Mar. 4 | 3:00 – 5:00 p.m. | Berger Center
2-week session, Class ID: 7870, Cost: $52
In early America, cider was the beverage of choice. But, by the first part of the 20th century cider production almost stopped. Why did it fall out of fashion and why has its popularity roared back in recent times?
David Sandri is a 30-year veteran in the alcohol beverage industry with a passion for the production, history and judging of wine and cider.
InvestOAK is having a party, and you're invited.
You are invited to InvestOAK's Holiday Party. This is an opportunity to meet other investors and hear about the club. In addition to coffee and champagne, cookies and scones, we'll have the "Current Market Update" from Joe Pundyk. This InvestOAK party would not be complete without applauding the winner of our year long contest, "Financial Predictions of 2019."

Interested Oakmont residents are invited to attend the next regular meeting which is Friday, December 20, 10:00 a.m. to 11:30 a.m. Room B, Central Activities Center. For further information contact Dave White (dwhite747@hotmail.com).
VARIETY SHOW
Click Here For The Application Form
The Oakmont Jazz Club is sponsoring a "VARIETY SHOW" for all Oakmont residents. We need singers, dancers, musicians, comics, magicians, and more. We are seeking talented people among our neighbors. If you are one of these people, please come forward. You do not need to be professional, or extremely talented, just fairly good. The show will be free, given in Berger Center ( with use of the stage, piano, micro-phones, lighting) and open to all Oakmont residents. Please submit your application to perform early so that we may plan a wonderful program. This kind of show is really entertaining and fun. If you will volunteer to perform please sign the coupon above and deposit into the OVA OFFICE FILE (Jazz Club folder), and please do so as soon as possible. We did not know that this opportunity would arise in time to be able to give more notice.
Annual Holiday Boutique Rescheduled Due to the Kincade Fire
Handcrafted Items, Baked Goods, Jams, Items for Children, Jewelry, Quilt Raffle, Gift Baskets! So Much More!

All Proceeds go to Scholarships for Women.

Oakmont Village, Oakmont Gardens 301 White Oak Dr.
Saturday, Dec. 7th, 9:30 to 2:00
Sponsored by PEO, Chapter JO
Outside Oakmont
Polar Bears by Left Edge Theatre
Polar Bears is a true story about a very big lie. At its heart, it's a hilarious and poignant one-actor tour-de-force about family, fatherhood, Christmas, cookies, love, loss, holiday decorations, and the age old parental question, "Is there a right time for my kids to stop believing in Santa Claus?"

SHOW DATES AND TIMES: December 7 at 4pm, December 8 at 7pm, December 11 at 8pm, December 14 at 4pm, December 15 at 7pm. SINGLE TICKETS: $42 Premium Reserved Seats, $28 General Admission, $15 for Thursday performances only. For tickets call the Luther Burbank Center for the Arts 707-546-3600 or visit https://www.leftedgetheatre.com/
Santa Rosa Libraries Holiday Book Sale
Thursday, December 5
10 a.m. to 11 a.m. – Member Preview / 11 a.m. to 5 p.m. – Open To All

Friday, December 6 – 10 a.m. to 5 p.m.

Saturday, December 7 – 10 a.m. to 5 p.m.

Sunday, December 8 – 2 p.m. to 5 p.m.

Central Library
211 E Street, Santa Rosa
707-308-3020 x1541
7th Annual Holiday Model Train Show
Depot Park Museum, 270 First St. West, Sonoma, Ca. 95476, Friday, Saturday & Sunday, December 6-8, 13-15, & 20-22, 2019

Presented by The Sonoma Short Line Model Train Club and The Sonoma Valley Historical Society.

Admission Free. Donations Gladly Accepted
Sierra Garden Holiday Boutique
Come to the Sierra Garden Holiday Boutique on Saturday December 7 from 9 a.m. till noon. At the boutique you will find all sorts of tasty goodies, gift baskets, novelties, hostess gifts, stocking stuffers, 60+ loaves of fruit breads, 400+ jars of jams, jellies, chutneys, marmalades, pasta sauce, and much more. All proceeds from our sales go to college scholarships for under-served Sonoma County youth. Many of them are the first in their families to attend college. We do this through an organization called 10,000 Degrees. For directions to the boutique, go to: http://www.sierragarden.org/map.html
Advent Cantata To Brighten Your December Festivities
Presbyterian Church of the Roses invites you to their presentation of Patrick M. Liebergen's "The Christmas Light" (9 songs). Performed by the Chancel Choir under the direction of Myles Ellis and sung at the 10:00am church service on Sunday, December 8. Fill your heart and ears with Christmas Spirit from 10:00 a.m. to 11:00 a.m., enjoy a cup of coffee afterwards, leaving time to drive or walk across the street for Brunch at one of several Montgomery Village's dining venues (or maybe start your Christmas shopping!!) Church of the Roses is across the street from Lucky Market's parking lot, at 2500 Patio Court.