If you have not yet registered an account on this website (OakmontVillage.com) please register soon to continue viewing the Oakmont E-Blast. Starting in 2019 all Oakmont E-Blasts will require an account with this website to view. You may register here: https://oakmontvillage.com/register/ova-member/
Important Information From The OVA
Oakmont Holiday Potluck
Saturday, December 15, 12:30 – 4pm, Berger Center
A-F: Appetizers, G-L: Desserts
M-R: Main Dish, S-Z: Salads
With Music By More Joy:
Food at 12:30 & More Joy will begin performing at 1pm, followed by dessert and…
A performance and singalong songs with Oakmont's Mello-Tones:
E-Waste Collection
Saturday, January 19, 2019 (9am – 5pm)
Sunday, January 20, 2019 (9am – 5pm)
E-Waste Collection will be two-day event! They will be parked in the Berger parking lot, 310 White Oak Drive, parallel to the street. There is no appointment needed for this event. We have a new sponsor, Conservation Corps North Bay!
Accepted at the event will be computer equipment (computers, monitors, laptops, keyboards, printers, mice, hard drives) consumer electronics such as DVD players, VCRs, gaming devices, stereo components, radios, PDAs, cell phones, cables, etc.) televisions (CRTs and LCDs) office equipment such as telephones, fax machines, copiers, etc.) and kitchen appliances such as blenders, toaster ovens, coffee makers, microwaves; household appliances such as hair dryers, irons, curling irons, vacuum cleaners.
Replacement of Central Activity Center Pool Heaters:
Our pool vendor is scheduled to start the replacement project of both CAC pool heaters on Monday, December 17, 2018. This should take about two days, barring any unforeseen circumstances. During this period of time the CAC pool will not be heated. Our apologies for this inconvenience.
Fire Donation Announcement
Windsor and Rincon Fire Protection Districts in coordination with the Fire Chief of Paradise are distributing gift cards to the victims and survivors of the devastating fires in Butte County. Many of the gift cards have been donated by Oakmont residents in response to emails requesting donations sent out earlier this week by Maggie Schmidt of Oakmont. This request originated with Nancy Pronechen, her daughter Rhonda Piloni and Rhonda's firefighter husband, Jason, of Santa Rosa and Windsor, respectively. They are focusing on supporting people who are not in shelters, first responders, police and fire fighters who have lost their homes.
Since last week donations have totaled over $35,000 plus a trailer load of clothing, toiletry/household items and an anonymous donation of 260 All-weather tents. Thank you to the Oakmont residents who have made donations in support of the Camp Fire victims. The Oakmont donations have totaled over $3,000.
Last weekend Rhonda and Jason delivered the donations; they reported that it was a heart breaking, yet rewarding experience. They were told how appreciative the recipients were because our community (Santa Rosa) has not fully recovered from the October 2017 fires and here they were providing donations to the victims of Paradise. Because this need will be on-going, donations will continue to be accepted and can be dropped off at the OVA office or at the CAC Fitness Center, at least through December 15.
To make a donation you can also call Maggie at 707-890-1347 with any questions you may have.
Bylaw Committee Notice:
Bylaws Committee will not be meeting Thursday December 20th. They will meet back on Thursday January 3, 2019.
Activities Inside Of Oakmont Village
Movies At Oakmont
December 9, at 2pm & 7pm
No Films Shown: Event At Berger Center
Sunday Symposium
War With China?? When? Where? Why? by Dr. Perry Ritenour
December 9, 2018 (Berger 10:30 am)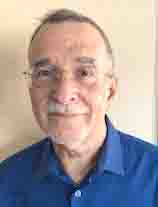 War with China! Unthinkable! Such a conflict would be economic suicide for China, and a severe financial dislocation to America. But war between powerful nations is not always based on rational decisions between political leaders. Often conflict sparks from a series of smaller events that accumulate over time until one side believes that they have no choice but to engage in open conflict. And today the instigator of war may reside in either Washington or Beijing.
Dr. Perry Ritenour is a graduate of the Virginia Military Institute with a B.A. in History. He continued his post graduate education at Georgetown University where he earned an M.A. and a Ph.D. degree in Chinese Studies.
Winter 2019 Class Preview
Wednesday, December 12, 3:00 PM Berger Center
Come meet the instructors, preview the classes and register!
First meeting, Saturday, December 8 at 10:30 am, Suite B next to the OVA offices Oakmont Drive and Laurel Leaf Place, please park in the OVA/bank parking lot. The Oakmont Forum is a newly approved club aimed at OVA member education and involvement, seeking ways to reduce dissension and to arrive at consensus decisions on important Oakmont issues. Our first meeting will focus on proposed Bylaws amendments, as presented by Hugh Helm, a member of the Bylaws Revision Committee. Topics covered will include dues and assessments, OVA membership and voting, special meetings, number and term of OVA directors and requirements for prudent procurement practices. If you are interested in OVA governance and how it will impact your future here in Oakmont, come to our meeting. Hope to see you there!
https://oakmontforum.com/
Do Not Forget The Sha-Booms Club will put on the New Years Eve Party on December 31, 2018. Details Below:
December 31, 2018, Doors open at 5:00pm, Dinner 6:00pm – 7:30pm
Music by: Mr. Charlie Baker and Company, music starts at 7:30pm
COST: $75.00 Members-All Others $80.000 – Club membership is $12.00 per year.
LOOK FORWARD TO SEEING YOU ALL ON NEW YEARS EVE.
You may include your $12.00 dues renewal on the same check as dues are do on January 1st. 2019.
Make Checks Payable to Sha-Boom and you may put them in our folder at the ova office or mail them to 7111 Oak Leaf
Drive Santa Rosa Ca. 95409. or drop them in my mail box right side of my driveway brass mail slot.
Any questions please feel free to call me at 707-539-6666 or e-mail me at haversonr@comcast.net
Oakmont Senior Social Club Upcoming Events

Upper West Rec Center
9:00 am – 1:30 pm
Tuesday – December 11th – 11:00 am – 12:00 pm – Take Your Medicine Band
This 4-6 piece band plays Willie Nelson/Jonny Cash type country songs that get you singing, clapping and maybe even dancing
Thursday December 13th – 12:00pm- 12:15 – Oakmont Divas
You've seen them at the Berger Center, now you can see them here, as they dance away to bring you Christmas cheer
Tuesday December 18th- 11:00-12:00- Brush Creek Montessori School
Come hear the sounds of Christmas through the voices of children
Tuesday – December 20th – 11:00am – 12:00pm – Holiday films
Michael discusses Holiday movies that will be sure to bring back memories of Christmas past.
Thursday – December 27th– 11:00am – 12pm – Mello-Tones Band
Come hear the smooth tones of Oakmont's own Mello-Tones
These special events are open and free to everyone.
Do you have a talent or hobby you would like to share with us? We love to listen. Anyone interested in joining the program or volunteering in the program is welcome to drop by anytime. If you have any questions you can contact Debbie Baldaramos at debbieoakmontday@councilonaging.com
Newcomers Club
December 11th Luncheon
Oakmont's very own folk music quartet More Joy will be featured at the Newcomer's December 11th Luncheon.
The More Joy acoustic folk Music quartet deliver messages in songs and stories that match a chosen theme for each concert When Oakmont residents Ann Benson and Iris Harrell retired in 2015 they started performing together again as More Joy after a 35 year hiatus. Joining them in the rebirth of More Joy is Oakmonter, Chris Finn, talented singer and bass player and Oakmonter, Topher Gayle. For a fun and uplifting afternoon join us.
Newcomer's December 11th Buffet Luncheon
Time: 12:00 noon / check-in beginning at 11:30 a.m.
Place: Oakmont Quail Inn, 7025 Oakmont Drive, Santa Rosa, CA 95409
Price: $27.00 pp (includes tax, gratuity & venue)
Please send your check (with phone #) for $27.00 made out to Newcomers to:
Dana May Casperson, 7366 Oak Leaf Drive, Santa Rosa, CA 95409
CHECK MUST BE RECEIVED by 5:00 pm, THURSDAY, December 6th! … Space is Limited – first come; first served!
For further information about our club/luncheons, see —
www.santarosanewcomers.org.
Oakmont Gardens
What Is Secret Santa?

Sonoma County's Secret Santa is a non-profit gift program, providing gifts and holiday cheer to those less fortunate in our community.
Secret Santa has brought joy to people in our community for over 30 years! The program helps ensure that kids, teens, adults, and seniors who would not otherwise have a holiday gift, are able to smile and have hope during the holiday season. The helping hand extended by generous individuals and families to individuals & families in need ensures that our hearts are connected!
How It All Began…
The GIVING TREE began in 1989 at the Volunteer Center of Sonoma County with gift wishes for individuals on Red Heart Ornaments displayed on trees around Sonoma County. KZST started the SECRET SANTA program in 1990 with Brent Farris reading letters about individuals and families and what they needed. While both groups were successful in finding individuals in the community to give generously, something was missing. The Giving Tree and Secret Santa joined forces in 2008 due to the efforts of Bill Friedman to provide a better way to meet the growing need at the holidays. Sonoma County's Secret Santa of has developed over the years and is more sustainable than ever. Sonoma County's Secret Santa Program partnership of the Volunteer Center of Sonoma County, KZST Radio Station &Friedman's Home Improvement along with businesses, such as OAKMONT GARDENS, and individuals work together in a collaborative community-wide effort that brings joy and hope to everyone involved. Deadline is Dec. 19th.
Activities Outside Of Oakmont Village
What is Hospice?
Hospice is a special kind of care designed to provide comfort care as well as spiritual and emotional support for terminally ill patients and their families.
The Hospice Volunteer*
At Heartland, we depend on our hospice volunteers to help us provide the love, respect and care our patients and their families need. Some volunteers interact directly with patients and families, while others prefer to work behind the scenes in the office setting. As a volunteer, you would help us decide which tasks you are comfortable performing. Our volunteers help enrich the lives of our patients by: Running errands for patients and families. / Staying with patients so family members can get a much-needed rest. / Reading or providing a comforting touch. / Playing or singing soothing music to patients. / Helping with office support tasks at the agency. / Providing a friendly visit to lift a patient's spirits.
*
We suggest chat volunteers make appropriate adjustments after significant losses in their lives, and wait a minimum of one year following the death of a loved one co volunteer.
For more information about volunteering, please contact Heartland Hospice at: 707.523.0111
heartlandhospice.com/SantaRosa
Trione-Annadel Hike with A Naturalist: Easy First Day Hike & History with Carolyn Greene
Event Date: Tuesday, January 1, 2019
Time: 10 AM Hike Departure to about 11:30 AM
Location: Warren Richardson Trailhead Parking Lot (end of Channel Drive)
Trails: Steve's "S" and Warren Richardson
Higher, Faster, Stronger – Not!  Rather, we'll enjoy a 2.5 mi. meander with some uphill as we loop Steve's S. and Richardson Trails, learning some comic Annadel facts and sharing our hopes for the brand new year.  We'll also look for the little things along the trail – newts, fungi, bryophytes and other creatures missed by faster hikers, but worthy of our attention. Hike Leader: Carolyn Greene. Meet at Warren Richardson Trailhead, end of Channel Drive. Hike returns to same parking area. Wear hiking shoes, layers appropriate for weather; bring water and a snack. Trekking poles recommended: Some trails are rocky and uneven. RAIN or WIND CANCELS. No advance reservations needed. Dogs not allowed. Restrooms and water at the parking area. Directions: from Montgomery Drive, turn onto Channel Drive and follow the road in approximately ½ mile: pay day-use fee ($7 per car, $6 for seniors 62+) or display CA State Parks Pass. Continue on Channel Drive for 1 mile to main parking lot. Please see the Trione-Annadel State Park website for more details about the park (http://www.parks.ca.gov/?page_id=480, click "Park Events") and for information about our Hike Leaders. Thank you to Trione-Annadel State Park Volunteers for providing this opportunity.
Sierra Garden

Come to the Sierra Garden HOLIDAY BOUTIQUE: December 8th, 2018, 9am to noon.
Save the date for Saturday Dec. 8th when we have our Holiday Boutique from 9am-noon. At the boutique you will find homemade cookie platters, gift baskets, candy, our fine array of jams, chutneys, and honey as well as our popular fruit breads, crafts, and much more. For directions, see here: http://www.sierragarden.org/map.html
World Affairs Council
NOW, WHAT? CUBA, THE U.S. AND THE TRUMP ADMINISTRATION
Friday, January 11, 2019 (Noon), Hyatt Regency Sonoma Wine Country, 170 Railroad Street, Santa Rosa, Members: $35; Non-members: $40, Reservations close 1/4 (or earlier if capacity is reached), visit www.WACSC.org for reservations
Alex M. Saragoza, Professor Emeritus of History, Department of Ethnic Studies at UC Berkeley, author.
On November 2, 2018, the Trump administration announced a new set of sanctions against Cuba while the embargo of over half a century remains in place. For the post-Castro era leadership of the island, the question remains: how much longer will the U.S. maintain a "hard line" on Cuba? This talk will discuss the current political, economic, and social situation of the island in light of the turn in U.S.-Cuba relations after the change that took place under President Barack Obama. Given the shift in the White House, this talk will explore the challenges for the island and what may lie ahead for the new leadership of Cuba. Alex M. Saragoza has published widely on the interface between Mexico and the United States. In addition to teaching courses on Cuba at UC Berkeley, where he served as Chair of the Center for Latin American Studies, eh has lectured at various universities in France, Mexico, and Texas. He is the recipient of the 2017 Excellence in Teaching and Learning Award from the Osher Lifelong-Learning Institute and was appointed to the Distinguished Lecturer Program of the Organization of American Historians. He received his Ph.D. from UC San Diego.