Important Info From OVA
After The Candidate Forum
This year the Candidate Forum was Tuesday February 19 in the Berger Center from 6:00 PM to 9:00 PM (video below). Tonight Friday, February 22, you will be able to come to the West Rec Center from 6:00 PM to 8:00 PM to talk informally with multiple board candidates.

If you attended the Candidate Forum and want to ask additional questions or follow up with one or more candidates on some of their answers this will be your opportunity.

If you couldn't attend or stay until the end of Candidate Forum this is another opportunity to meet candidates and ask questions.
February 19 Board Meeting Video:
AT&T Phone Scam Reported To OVA Office
A phone call purportedly from AT&T was received by an Oakmont resident. The people on this call stated that the Oakmont resident's internet service
would go down "immediately" if they didn't call a certain number and have
a credit card handy.

Thankfully this resident was savvy to these types of scams, and instead called their internet provider who traced the call and put the number on a prohibited list. This Oakmont resident was told by their internet service provider that, no matter what, internet providers do not make such calls. This valuable info was shared with the office by Oakmont resident, Pat Clothier.
2019 Candidate Forum:
---
Activities Inside Of Oakmont
Movies At Oakmont
NO FILMS SHOWN: ACADEMY AWARDS PRESENTATION
Are you planning on watching the Oscars? You may like this Oscar ballot shared with the OVA office by Oakmont resident, Gordon Freedman.
(Click Here For A Printable Copy Of The Oscar Ballot)
Sunday Symposium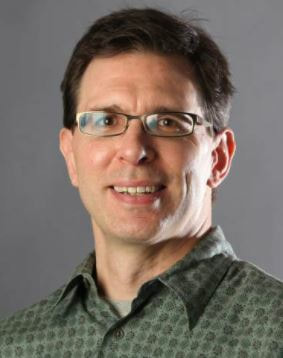 Come join us for the Symposium's Annual Academy Award Movie Review and Predictions. Ky Boyd, a self-professed movieholic, who operates the beloved Rialto Cinemas Lakeside (and previously the Summerfield Theater) will give us his take on the movies and actors nominated for the 2019 Oscars. We'll even vote ourselves. This is always a very fun event.
(FYI: Formal Dress Not Required).
Oakmont Lifelong Learning
The Folk Legends / March 29
Former Kingston Trio singers George Grove and Rick Dougherty team up with Jerry Siggins to perform an evening of songs from the great Folk Era of the 50s through the mid-70s.…Reserve A Seat
Documentary Film Masterworks / starts: March 9
Watch and discuss (Dis)Honesty: The Truth About Lies, revealing current research; Obit: Life on Deadline, one of three films made inside the New York Times offices; and Our Man in Tehran, a Canadian account of the 1973 Iran hostage crisis. …Register Now
A sample from last year's Chinese New Year Celebration.

RECA Youth Dance Group performing a Traditional Chinese Fan Dance:
---
Community Church
Presented by Oakmont Community Church
Pastor Brinda, Dick Meyer & Jim Corwonski will be taking turns presenting the messages.

OCC is gearing up for a 31-week series entitled "The Story." The Story is God and humanity's story in chronological order. It is a wonderful way to read the major stories of the bible as a novel. We invite you to join us as we walk through God's story. Books are on available for order. The Story begins Sunday, March 10th.

"The Story" books are available for $13.00.
Services temporarily held at the Central Activity Center

---
Activities Outside Of Oakmont
Freya Lodge Presents
Corned Beef and Cabbage Dinner
March 16, at 5:00 PM, Norway Hall
Norwegian Folk Dancing by the Nordahl Grieg Leikarring. Dinner includes corned beef & cabbage, potatoes, mashed rutbaga, coffee, juice and dessert. Beer and wine available for purchase. Tickets available through Brown Paper Tickets: https://www.brownpapertickets.com/event/4075791 OR call 1-800-838-3006.

Members: $22 / Non-Members: $27 / Kids (Ages 8-14): $10 / Questions? Contact: 707-579-1080 or RSVP@freyalodge.org
Protect Yourself! Improve Balance, Prevent Falls at Free Trainings
Haz click aquí para leer en español / Click here to read in Spanish
Harmful falls are the #1 reason older adults and seniors end up at the emergency room. Don't restrict your activities because of worries about falling on uneven ground or stairs — learn how to protect yourself and stay safely on your feet. Attend an eight-class series based on the nationally acclaimed program, A Matter of Balance: Managing Concerns about Falls.
Improve your balance, flexibility and strength and get helpful tips to make your home safer by working with Matter of Balance coaches. As one student who completed the course said, "I can tell I am stronger, especially when climbing stairs."
To register for a series near you, call Dana at (707) 565-5936 or email your questions to mob@schsd.org.
Vigil Light Senior Apartments, 1945 Long Drive, Santa Rosa: eight Wednesdays, March 27–May 15, 1-3 p.m.
Windsor Senior Center, 9231 Foxwood Drive, Windsor: eight Wednesdays, April 3–May 22, 1–3 p.m.
Congregation Beth Ami, 4676 Mayette Drive, Santa Rosa: Mondays & Wednesday, April 29–May 22, 1–3 p.m.
Learn more about this ongoing Sonoma County Area Agency on Aging program on the Web: sonomacounty.ca.gov/Human-Services/Adult-and-Aging/A-Matter-of-Balance-Managing-Concerns-About-Falls/.
Senior Art Show Registration Open to Artists Age 60+
Haz click aquí para leer en español / Click here to read in Spanish
Register through Friday, April 1, for the 2019 Senior Art Show, the annual non-juried display hosted by Sonoma County Human Services Department Adult and Aging Division in honor of Older Americans Month.
The display of original artwork by residents age 60+ runs May 21-July 11, at Finley Community Center, 2060 W. College Ave., Santa Rosa. Guidelines and registration are online at apps.schsd.org/SAS/.
Artwork requirements include:
Original artwork in various media, including paint, glass, photography, sculpture, fiber and wood.
Size and weight limitations: no more than 36" in any direction and no more than 50 lbs.
Two-dimensional entries must already be mounted, matted or framed, and ready to hang, with wire attached securely to the backs.
The Opening Reception will be Thurs., May 23, 1-4 p.m., at the Finley Center. Artists will demonstrate their skills as guests enjoy light refreshments and music.For questions about entering the show, email seniorartshow@schsd.org or call (707) 565-5900.