Important Info From OVA
Open Government Task Force Implementation Subcommittee Meeting
Santa Rosa's City Council's Open Government Task Force Implementation Subcommittee will hold a meeting in Oakmont to gather feedback from Oakmont residents on its draft open government ordinance and other ideas around how Santa Rosa residents can participate more effectively in local government. Also Oakmont's own Sue Hattendorf will be an invited guest speakers at this event.
This meeting will take place on March 2nd at 1:00 PM in the West Rec Center (6470 Meadow Ridge Drive). Please click here to view the agenda and summary report for this meeting.
Water Aerobics Class Location Moved to Central Pool
Because the pool heater needs replacement at the West Rec Center, Mary Hasting's Water Aerobics classes, starting at 9:00 AM and 10:00 AM will now be held at the Central Activity Center at the same times, starting Monday, March 4.
Volunteers Needed
Are you interested in being a counter of the election ballots this year? If yes, please contact Nancy Caldwell at 707-538-4153 (please leave a message if not answered) or at ncaldwellster@gmail.com
President's Message
Why I Resigned My OGC Membership
The recently announced news that the Oakmont Golf Club (OGC) is to be sold forces the Oakmont Village Association (OVA) to immediately address the importance of the golf club to our community. I can't continue to sit on the sidelines; this issue is now urgent.

Click Here To Read The Full Article
Activities Inside Of Oakmont
Garden Club To Visit 2019 SF Flower & Garden Show
The Oakmont Garden Club invites Oakmont residents and their guests to join us on our tour bus to the 2019 San Francisco Flower and Garden Show on Thursday, March 21. At Cal-Expo in Sacramento. Cost is $50 which covers the bus fare and show entrance. Lunch is on your own at onsite food vendors and cafes or bring your own. We will meet at the Berger Center at 8:00 AM, the bus will leave at 8:15 AM, returning approximately 6:00 PM. Please contact Janet Schade, Garden Club President at (707) 539-2099 to sign up. Deadline to sign up is Monday, March 18th. We hope you can join us – it will be a fun and informative outing. For more information about the show, visit www.sfgardenshow.com.
Movies At Oakmont
First Man playing March 3, at 2:00 PM and 7:00 PM in the Berger Center
This film tells the riveting story behind the first manned mission to the moon, focusing on Neil Armstrong (Ryan Gosling) and the decade leading to the historic Apollo flight. Based on the book, this well-crafted movie explores the cost—on Armstrong, his family and the nation itself—of one of the most dangerous missions in history. Outstanding performances by Gosling and Claire Foy, who portrays Armstrong's wife. Oscar nominations for Production Design and Visual Effects. (2018), PG-13, 141 minutes.
Sunday Symposium
Dr. Jane Nielson presents Sonoma County: Shake, Rattle & Roll (Earth Quakes and the Geology of Sonoma County) March 3, at 10:30 AM in the Berger Center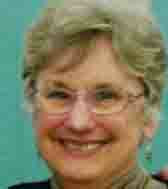 The spectacular beaches and majestic rugged mountains of Sonoma County are among the world's beautiful landscape. But the reason for this scenic wonder is that underneath it all are powerful earthquake fault lines. Fortunately, geoscientists can now define the forces that perpetually create and destroy continental masses and ocean basins. Dr. Nielson will explain the geologic hazards we need to understand about our beloved county.
Kiwanis Evening Meeting – March 7, 5:30 PM
Jacob St. James will be presenting, "Mind Body Plant Medicine"

The previously scheduled speakers from the Kenwood Press will be rescheduled for a later date, announcement pending.

Oakmont Lifelong Learning
A March Full Of Fun!
Educational Travel Program Thursday, March 7, 3:30 PM, Berger Center
We're partnering with SRJC's educational travel program. Come hear about new destinations including pricing, itineraries and fascinating trip details – South Africa, America's Heritage, Costa Rica, Japan and Italy.
---
Documentary Film Masterworks Class by Ernie Rose 3- weeks, Saturday Mar. 9 – Mar. 23 10:00 AM – 12:00 Noon, Berger Center, $67
Watch and discuss a movie each week: (DIS)Honesty: The Truth About Lies; OBIT: Life on Deadline; and Our Man in Tehran. Register at communityed.santarosa.edu/Oakmont or oakmontll.org, credit card by phone (707) 527-4372 or fill out a form at the OVA office.
---
Spring Class Preview Wednesday, March 20, 3:00 PM, Berger Center
Six new classes start in April with interesting subjects taught by informative and entertaining instructors – Quilts, Latin American Culture, Ancient Greece, Re-Imagining Elderhood, Being Human in the Digital Age and Eve Was Framed, Mythic Enemies.
---
Folk Legends Concert Friday, March 29, 7:00 PM, Berger Center, $20, Theater Seating
Our rescheduled concert brings former Kingston Trio members Rick Dougherty and George Grove along with bass singer Jerry Siggins for an evening of songs from the great Folk Era of the '50s through the mid-'70s. To reserve seats, go to oakmontll.org or fill out a coupon with your check in the OLL folder at the OVA office.

Join Oakmont Ukesters Bus Trip To See Ukulele Orchestra Of Great Britain At UC Davis
*This activity is actually occurring outside of Oakmont, but will begin in Oakmont (where the bus picks you up, and is put on by an OVA group).
The UOGB takes the ukulele to places it rarely goes. The group is on a US tour playing music by Bach, The Sex Pistols, Django Reinhardt, Lady Gaga and more.

Leave Oakmont for the Davis campus with a busload of uke lovers and and travel with Thunderstar, a woman owned transportation company from Cotati. We will leave Berger on Tuesday, April 2 at 4:00 PM. Performance starts at 7:00 PM.

Discounted balcony tickets @ $41 available from Mondavi Center Group Sales Office. The number is 530-754-4658. Tell them you are with the Paul Fishman group. Bus price is $43 per person. For bus reservations contact Paul Fishman: paulfishman@mac.com. For a sample of UOGB music click here: https://www.youtube.com/user/UkuleleOrchestra
Cannabis Club
WHEN: March 4 | WHERE: Upper West Rec Center | TIME: 2:00 PM
Our speaker will be Stephanie Mandevillet, who has worked in the cannabis industry over 5 years and in the past 2 years, in most aspects of production and manufacturing for CannaCraft, a premium California cannabis production company including the brands of ABX AbsoluteXtracts, Satori and Care By Design.
Oakmont Technology Learning Center (Save The Dates)
March 15: go to www.oakmont-learning.org to see class descriptions, class schedule and register. Classes are open to Oakmont residents only, and seats must be reserved in advance; no drop-ins.

Thursday, March 28: open house; drop in any time between 3:30-5:30 PM at our Central Activity Center classroom, right across from the hall from the Library. If you haven't been to one of our classes, this is your chance to check us out. All our volunteer instructors are Oakmont residents, and we are here to share our knowledge. This is your chance to talk to instructors, ask questions, and see our classroom. Refreshments will be served.
Sha-Boom: Cinco De Mayo
When: SATURDAY APRIL 27, 2019
Where: BERGER CENTER
TIME: D00RS OPEN AT 5:00PM
DINNER STARTS AT 5:30PM
COST: $38.00 PER PERSON
MUSIC BY THE GREAT BERNIE RIVERA BAND
MUSIC FROM 6:30 PM UNTIL 9:30 PM FOR YOUR DANCING PLEASURE
DINNER PREPARED BY: LA CANTINA
MENU AS FOLLOWS:
BUFFET STYLE SERVICE: CHEESE OR SHREDDED BEEF ENCHILADAS,TAMALES,RICE,BEANS,SALAD,MAKE YOUR OWN TACO STAND WITH CHICKEN OR BEEF,SALSA AND CHIPS, CHOCOLATE AND VANILLA CAKE WITH FRUIT FILLING AND COVERED WITH WHIPPED CREAM,LEMON WATER,ICE AND COFFEE.
DO NOT FORGET OUR FAMOUS CONGA LINE AND ALL OF OUR DOOR PRIZES.
NOTE: PLEASE GET YOUR RESERVATIONS IN EARLY AS THIS PARTY FILLS UP VERY FAST

FUTURE DATES TO MARK ON YOUR CALENDAR:
JULY 4TH BBQ PARTY
JULY 27TH. WILLIAM FLORIAN FROM THE NEW CHRISTY MINSTREALS WITH A SPECIAL TRIBUTE TO JOHN DENVER AND MUSIC FROM THE SONGS OF THE 60S AND 70S. " THOSE WERE THE DAYS MY FRIENDS "
AUGUST 31ST SALUTE TO THE EVERLY BROTHERS
MORE INFORMATION TO FOLLOW

PLEASE REMEMBER ALL GUESTS at your table need to be in one envelope with all names included to guarantee you will all sit together at the same table as we fill the seats as the checks are received. Make Checks Payable to Sha-Boom and you may put them in our folder at the ova office or mail them to 7111 Oak Leaf Drive Santa Rosa Ca. 95409. or drop them in my mail box right side of my driveway brass mail slot.
Any questions please feel free to call me at 707-539-6666 or e-mail me at haversonr@comcast.net
Don't Forget Tomorrow……
Senior Social Club
Upcoming Events March 2019
Upper West Rec Center
9:00 am – 1:30 pm
Thursday March 7th – 10:30 am – 11:30 am – JoAnn Banayat and her dog Moira
Learn about Moira's work with Paws for healing and Paws for Reading, along with JoAnn's favorite rescues groups NGRR and TLR and, of course, petting Moira.

Tuesday – March 19th – 11:00 am – 12:00 pm – Take Your Medicine Band
This 4-6 piece band plays Willie Nelson/Jonny Cash type country songs that get you singing, clapping and maybe even dancing.

Thursday March 14th – 11:00am – 12:00pm- Oscar after party
You don't need to be a big Hollywood star to enjoy our Oscar after party. Come walk our red carpet and hear movie buff Michael Hohne speak about Oscars past and the one that just happened. He always has interesting back stage stories, great autographs and pictures. Have your picture taken on our red carpet, and enjoy some Oscar snacks with us.

Thursday – March 28th – 11:00-12:00- Mello-Tones
The Mello-Tones will be playing from 11:00-12:00. They always put us in a mellow mood.

These special events are open and free to everyone. Do you have a talent or hobby you would like to share with us? We love to listen. Anyone interested in joining the program or volunteering in the program is welcome to drop by anytime. If you have any questions you can contact Debbie Baldaramos at debbieoakmontday@councilonaging.com

BINGO & DOMINOES!
JOIN THE FUN !! PLAY BINGO, DOMINOS – CHAT WITH FRIENDS OVER COFFEE AND TREATS – JOIN IN GENTLE EXERCISE. LISTEN TO A BAND, AN A-CAPPELLA GROUP OR A SiNGER – CREATE AN ART OR CRAFT PROJECT. HAVE LUNCH – LEARN ABOUT MOVIES OR FAMOUS PEOPLE – HAVE A LITTLE DANCE. TALK TO INTERESTING PEOPLE – PUT TOGETHER A JIGSAW PUZZLE. AND IT'S ALL FREE. when you become a volunteer at the Oakmont Senior Social Club. Add a few hours twice a week (or once, or even once a month !) to your social calendar. Check it out any Tuesday or Thursday at the Oakmont West Recreation Center or at the open events listed on the Senior Social Club Calendar or contact Debbie Baldaramos, SSC Director at debbieoakmontday@councilonaging.com
Activities Outside Of Oakmont
Join Newcomer's of Santa Rosa at our March 12, Luncheon Buffet
Our Speaker is Dr. Abhijit Kale, a Postdoctoral Research Fellow at Buck Institute for Research on Aging
Area of Expertise
Genetics, Immunology, Developmental Biology, Cell Biology
I started as a behavioral ecologist studying 'Theory Of Mind' in birds. Later I shifted to Genetics and cell biology to study endocytic trafficking in Metazoan cells. During my doctoral work I studied process associated with field cancerization. Studying all these diverse processes,  I got very much interested in the ecological aspect of cancer cells and their surrounding. I am interested in this aspect of cancer progression and it's role in Aging of an organism. 
Time: 12:00 noon / check-in beginning at 11:15 a.m.
Place: Oakmont Quail Inn, 7025 Oakmont Drive
Price: $27.00 pp (includes tax, gratuity & venue)

Please send your check (with name and phone #) for $27.00 made out to Newcomers to: Celeste White, 183 Oak Island Drive Santa Rosa, CA 95409 OR drop in Celeste's mailbox @ 183 Oak Island Drive

NOTE: If you make a reservation & cannot attend, you MUST notify Attendance Chair Celeste White (cdwhite2012@comcast.net / 843-3294) before 5:00 pm Thursday before the meeting; otherwise, no reimbursement can be made.

CHECK MUST BE RECEIVED NO LATER THAN 5:00 pm, Thursday, March 7t! … Space Limited – first come; first served!