Important Info From OVA
President's Message: OGC Questions and Answers
This President's Message is a compilation of some Oakmont Golf Club (OGC) questions and answers from the 1.14.19 President's Message and some new ones.

Click Here To Read The Full Message
March 19 Board Meeting Video
Activities Inside Of Oakmont
Lifelong Learning
THE FOLK LEGENDS CONCERT IS SOLD OUT
SOLD OUT
Folk Legends Concert Friday, March 29, 7:00 PM, Berger Center
Movies At Oakmont
March 24, 2:00 and 7:00 pm:
COCO CHANEL
Shirley MacLaine (in a Golden Globe nominated role) stars in this biopic, which traces the story of fashion's most prominent woman, Gabrielle Chanel, from her childhood to her last days. At the twilight of her career Coco remembers her troubles, her love stories and her encounters. Portrayed by MacLaine, the Grande Mademoiselle of "the little black dress" and the iconic perfume is revealed through flashbacks and little known details of her life. (2008), PG, 139 minutes.
Rainbow Women
Presents An Evening With
Holly Near, Tammy Hall, Jan Martinelli, and Gina Breedlove
15 tickets left before sellout!
FUNDRAISER FOR 10,000 DEGREES SCHOLARSHIP FUND
Saturday May 4, 2019 / 7:00 PM / Berger Center / Tickets $30
Sunday Symposium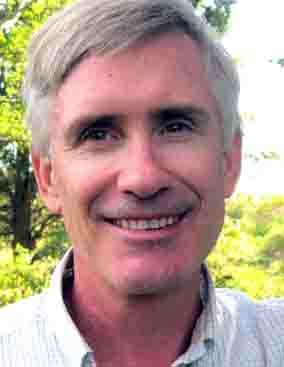 March 24, 2019
Rick Paulus
The Magic and Power of Calligraphy ​at the White House
Folks say Rick Paulus is one of the best speakers they ever heard; come see why. Rick Paulus was the Chief Calligrapher of the White House for eight years serving the Clinton and Bush administrations. In a captivating talk, he will take us behind the scenes at the White House. He will show us the magic and power of Calligraphy and how it was used in diplomacy and state functions.
Grandparents' Club
The Easter Bunny is arriving in Oakmont to meet and greet you and your grandchildren at our annual Easter Egg Hunt on Saturday, April 20. The event is for toddlers through 12-year-olds. In addition to egg hunts, there will be bags to color to hold the eggs (so no need for to bring your own basket), face painting, balloon animals, a bounce house, prizes, refreshments, and entertainment. This event is open to all Oakmont residents and their grandchildren.
DATE: Saturday, April 20 TIME: 1-2:30 p.m. PLACE: Berger Center and Patio
Fill out the form below and place it, along with your check (payable to Oakmont Grandparents' Club) or cash, in our folder in the OVA office by Monday, April 15, the last day of registration. A confirmation email will be sent to you before the event. To support the Grandparents' Club and save money on your registration, fill out the "Join the Grandparents' Club" form below – only $15 per family per year. Additional forms are available in the OVA folder. Questions? Contact me at lesliebrockman45@gmail.com or (949) 683-7725.

Click Here For The Registration Form
Activities Outside Of Oakmont
San Francisco Decorator Showcase
Befitting the financial aid program of San Francisco University High School by means of purchasing a tour to their Decorator Showcase. $40 per person, $35 for seniors & students.

Please contact Elena Dal Santo at electroydds@hotmail.com for more info.
Happy Earth Day at Quarryhill Botanical Garden!
Saturday, April 13 from 11:00 am to 3:00 pm in Sonoma Valley
Fun for the Entire Family, Admission is Free
It's family fun at Quarryhill Botanical Garden's 12th annual Happy Earth Day celebration on Saturday, April 13 from 11 am to 3 pm. What better way to honor the world and all its beauty than by bringing the community together to showcase and celebrate the many ways we can conserve and protect it? The peacefulness of the Quarryhill Botanical Garden that stretches over 25 acres—home to over 25,000 rare and endangered plants—provides the ideal setting.
Free Advance Care Planning Workshop April 16
Accidents don't know age limits. They occur to young and old alike. The same is true of illness and disease. At some point in our adult years, roughly 50% of us are likely to be in a medical crisis and unable to speak for ourselves. We might be unconscious, or sedated, or just too ill to grapple with the facts and possibilities for treatment, and to make sound decisions. We'll need another way to make our preferences known.
To help Sonoma County community members prepare, My Care My Plan: Speak Up, Sonoma County is hosting a free advance care planning workshop, Who Will Speak for You If You Can't Speak for Yourself? on Tuesday, April 16, 2-4 p.m., at Partnership HealthPlan, 495 Tesconi Circle, Santa Rosa. Register online at MyCareMyPlanSonoma.org under Events, by phone at (707) 565-5950, or by email to aasecretary@schsd.org.