Important Info from OVA
Calling All Volunteers
A couple volunteers are needed to serve on the Ad Hoc Financial Policies Review Committee, whose purpose is to review OVA financial and accounting policies and office procedures. A background in accounting/finance is preferred. Interested member volunteers should should send their application, including a short bio and/or resume to askova@oakmontvillage.com.
CAC Locker Room Closure: April 5-6
CAC locker-rooms, showers and bathrooms will be closed Friday, April 5 at 12pm (noon) through Saturday, April 6 for Maintenance. The Pool will be open during this time.
Berger Closure: April 5-6
April 5, Friday – After Free Fitness, closed rest of day for floor repair.
April 6, Saturday – Closed all day
Recology Representative Coming To Oakmont: April 30
April 30, 2 PM
A Recology representative will be at the Berger Center to deliver information on proper waste disposal practices.
PG&E Natural Gas Pipeline Strength Test Beginning April
Pacific Gas and Electric Company's (PG&E) will be performing a strength test on underground natural gas pipelines near and Oakmont. The strength test confirms the gas pipeline's integrity and operating pressure. We will be testing near Highway 12 and Oakmont Drive and Oakmont and Pine Valley Drives. This work is expected to start in early April and continue mid-July, wheather permitting. It may impact traffic and noise. Click here for more details. (CLICK HERE for more details)
Inside Oakmont
Evening Meeting: April 4
Thursday, April 4, 5:30 PM, Berger Center
Caitlin Childs, Director of Communications, Sonoma County Community Foundation
THE RESILIANCE FUND – ONE YEAR LATER
The Resilience Fund is the Community Foundation's money saved to aid wildfire victims and help the community recover.
ALL RESIDENTS ARE INVITED TO ATTEND.
March 31, 2 PM & 7 PM
Evening
This drama explores the romantic past and emotional present of Ann Grant (Vanessa Redgrave) and her daughters Constance (Natasha Richardson) and Nina (Toni Collette.) As Ann lies dying, she remembers, and is moved to convey to her daughters, the defining moments in her life 50 years prior when she was a young woman (portrayed by Claire Danes) and in love with a young doctor (Patrick Wilson.) Based on the novel of the same name, Glenn Close and Meryl Streep also star. (2007), PG-13, 117 minutes.
March 31, 10:30 AM, Berger Center
Can You Hear Me Now?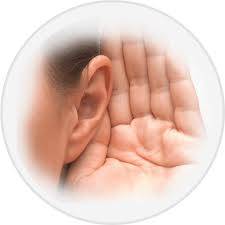 March 31, 2019
David Friedland, MD, PhD and Christina Runge, PhD
Can You Hear Me Now?
(And What You Can Do About It)
Most people think losing that their sight would be more isolating than losing their hearing. But after going through experiments testing each, all realized that losing one's hearing would be far more debilitating. We live in an ocular centric world. Dr. Friedland and Dr. Runge, two of the top hearing specialists in the world, will fill us in on how modern medical treatments can save or restore our hearing so that we can stay connected to our world.
The Campaign for Minimum Wage: Oakmont Democrats and Oakmont Progressives on April 3 at the West Rec Center at 6:30 PM, will present a special program on the issue of increasing minimum wage in Santa Rosa. North Bay Jobs with Justice and the Alliance for A Just Recovery have initiated a regional campaign to implement $15 an hour minimum wage laws (phasing in by 2020 three years earlier than the state). The proposed legislation will raise wages for approximately 25,000 workers in Santa Rosa. This program will provide an overview of the campaign and information about how Santa Rosa residents can become involved. Presenters will include Julie Combs, Santa Rosa City Council, Maria Garcia, Lead Organizer, and Marty Bennett, Co-Chair, North Bay Jobs with Justice.
Pickleball Orientation resumes next Tuesday, April 2nd. New players introduction to pickleball and coached play starts at 10 AM. Court shoes with non-marking soles are required. Balls and loaner paddles are available for introduction and coached play.

Street parking is required and access to the courts is by the service road (south of parking lot entrance).

Contact Nancy Lande at 978-2998 or Pauline Uhr at 984-4186.

Craft Guild Spring Show & Sale
UPPER WEST REC / Monday, April 8, 2019 / 1:00 to 3:00 PM

Visit us to see the wonderful selection of cards, jewelry, and gifts for sale. Open to everyone! Refreshments will be served.
Organizers of a new Soroptimist club will hold an organizational meeting April 25 open to women (or men) who are looking for opportunities to improve the lives of women and girls through programs leading to social and economic empowerment.

The club will be part of Soroptimist International of the Americas, a global volunteer organization for women with over 300,000 members in 21 countries and territories. Organizer is Phyllis Rogers, a new resident of Oakmont who said members of the club will carry out Soroptimist's Dream Programs, including the Live Your Dream Award in the local Oakmont/Santa Rosa area.

If you want to attend this Organizational Meeting, please contact Phyllis Rogers at 707-477-6771, or by email rogersvc@sonic.net. The meeting will be held at 273 Belgreen Pl, 4 pm to 5:30 pm.

Old Guys Having Fun
This is a new club for us old, old guys! Some of us got together and decided we would honor our longevity by meeting for breakfast on a weekly basis at the Quail Inn. The breakfast will begin at 9:00 AM. Come and drop in any time on every Wednesday of each month starting Wednesday April 3, 2019.

This is a casual meeting. There are no dues, no officers, no rules & no host…. OK – there is one rule: You must be 90 years old or older to join! Just have a good time and congratulate each other for reaching this impressive age!

One more though. When we pass, our family and friends will honor us with a celebration, say a few kind words and have a party of some sorts. What about us? They get to have all the fun and we are left out in the cold; Let us party while we can.

Please send any questions to: jspan512@gmail.com

Outside Oakmont
"Oakmont Night" at Broadway Under the Stars: June 23, 2019
Event: Broadway Under the Stars in Sonoma Valley
Dates: 'A Chorus Line' on June 23rd
Price: Special "Oakmont Night" prices on all ticket levels (see below)
Time: 5pm pre-show picnicking with Oakmont friends and family, 7:30pm performance under the stars
Location: Jack London State Historic Park in Sonoma Valley
June 23 is "Oakmont Night" at Transcendence Theatre's Broadway Under the Stars production of "AChorus Line." It will be a night of friends, wine, picnicking, vineyards, memories, breathtaking beauty and amazing talent you'll never forget.The event begins with picnicking on the great lawn alongside the park's sprawling vineyards. You will enjoy local pours from numerous Sonoma wineries, food from local vendors and pre-show music.The evening culminates in a Broadway concert experience in the breathtaking open-air winery ruins alongside the vineyards of the park. Click the link above for special Oakmont ticket prices at all levels.
Quarry Hill Botanical Gardens
Magnolias are in bloom, and as spring arrives many of the 25,000 Asian plants will lend color to this spring garden. This coming Tuesday, April 2, admission is free for seniors.

"Our," because this garden is your neighbor, just to three miles to the south along Highway 12.

Magnolias are in bloom, and they are featured on the sign at our entrance this month, but as spring arrives many of the 25,000 Asian plants will lend color to this spring garden.

This coming Tuesday, April 2, admission is free for seniors.

Spring 2019 Volunteer Training for Jack London State Historic Park
Please join the great team of volunteers who help operate Jack London State Historic Park. We need volunteers to work in the entrance station, bookshop/visitor center, as docents in the museum and cottage, conduct tours, drive golf carts, play piano, help with administrative/office duties, work in park and trail maintenance, lead hikes, patrol the trails and assist with special events. No experience required.

We ask for a commitment of only 4 hours per month and you will receive a park pass for your service.

Jack London SHP is operated by the non-profit Jack London Park Partners and receives no state funding, so we rely on our volunteers to help operate the parks.

Saturdays April 27 and May 4 (two-day training) 9-4:30 both days. All assignments except Trail Patrol, Hike Leader, Hike Sweep and Park and Trail Maintenance.

Friday, May 31 9am-1pm – Trail Patrol, Hike Leader, Hike Sweep, Park and Trail Maintenance.

For information and to sign up, please contact Susan St.Mariesstmarie@jacklondonpark.com

Sonoma and Petaluma Adobe State Historic Parks April 2019 Events
Nature Hike ~ Sunday, April 7, 12:00pm – 1:30pm
Get out for an early spring hike along the lower Montini Preserve Trail. This slow-paced hike is just over one mile in length with minor elevation changes. Sturdy shoes and water recommended. Meet at the Vallejo Home parking lot at the end of 3rd Street West. All ages, free of charge, no reservation needed. Steady rain cancels.
Sonoma County Regional Parks:
April 2 – Senior Saunters
Our Senior Saunters monthly hikes are 1.5-2 miles in length on easier terrain. These outings are designed to have folks get a chance to get out and experience the parks with plenty of time for networking. Our next Senior Saunter will be visiting the West County Trail.
More Info Here:
http://parks.sonomacounty.ca.gov/Play/Calendar/Senior-Saunters-2019-04-02/
Newcomer's of Santa Rosa April 9, Luncheon Buffet
Our Speaker, Karen Johnson, Director of the Charles Schulz Museum and longtime friend of the Schulz family, will talk about the Peanuts Gang, its creator and the museum itself. Who is the artist behind this phenomenon? What were his sources of inspiration? How was he able to keep producing an intriguing, funny and timeless cartoon strip for so long? Join us, learn the answers to these questions and leave with tickets to the museum!As always, guests invited!Time: 12:00 noon / check-in beginning at 11:15 a.m. Place: Oakmont Quail Inn, 7025 Oakmont Drive
Price: $27.00 pp (includes tax, gratuity & venue)
Send your check (with name and phone #) for $27.00 made out to Newcomers to:Celeste White, 183 Oak Island Drive Santa Rosa, CA 95409 OR drop in Celeste's mailbox @ 183 Oak Island Drive CHECK MUST BE RECEIVED NO LATER THAN 3 pm, Wednesday,April 3rd! … Space Limited – first come; first served!
NOTE: If you make a reservation & cannot attend, you MUST notify Attendance Chair Celeste White (cdwhite2012@comcast.net / 843-3294) before 3:00 pm, Wednesday, April 3rd; otherwise, no refund.