Important Info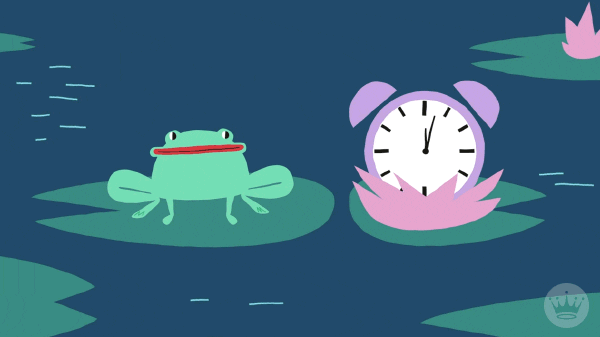 Daylight Savings is on Sunday, March 8
Follow Golf Progress

Get updates directly to your inbox from Advance Golf Partners — Course opening dates, golf memberships and more. It's easy to sign up.
Visit advancegolfpartners.com/signmeup

NOTE: Watch out for scam emails impersonating the OGC or AGP. We have had a recent report of a scam email being sent out claiming to be from Advance Golf Partners. All legitimate emails coming from the Oakmont Golf Club and Advance Golf Partners will arrive from info@advancegolfpartners.com.
Ballots for Elections
Ballots for Elections to the Board of Directors were mailed today.

Please be sure to return your marked ballot by April 4 by mail,

or by 10 a.m., April 6 to the Annual Meeting at the Berger Center.
President's Message
COVID-19, also known today as the "novel Coronavirus," is the latest threat to Oakmont. As of the morning of March 6, there are now two confirmed cases in Sonoma County. This President's Message offers links to two websites with useful virus information, describes OVA responses to this threat and provides recommendations from a recognized expert.

Click Here For The Full President's Message
Minding COVID-19
The OVA is urging all members to follow guidelines from the Centers for Disease Control on coronavirus, or COVID-19. Some simple hygiene procedures can help to minimize spread for this disease and seasonal flu. The Sonoma County Department of Health Services confirmed a second presumptive positive case of COVID-19 on March 5. Two patients have been placed in isolation in local hospitals. A presumptive case means the CDC will do further testing to confirm the diagnosis.

To prevent the spread of this illness or other illnesses, including the flu:
· Wash your hands often with soap and water for at least 20 seconds.
· Cover your mouth and nose when you cough or sneeze,
· Stay home when you're sick, and
· See your doctor if you think you're ill.

Click on the links below for specific information on what to do if you think you may be infected with the virus or visit www.cdc.gov website.

~ What to do if you are sick with coronavirus disease 2019 (COVID-19)
~ What you need to know about coronavirus disease 2019 (COVID-19)
A Reminder from PG&E
Customers Are Urged to Update Their Contact Information In Advance of Wildfire Season
Pacific Gas and Electric Company (PG&E) is sending postcards to more than 200,000 customers encouraging them to update their mobile number, email and other key information so the company can contact them in advance should it become necessary to temporarily turn off power for safety this fire season. Click Here To Read The Full Notice
Town Hall: Map Your Neighborhood – Video
Click here if you'd like to watch this video with the meeting agenda.
Solar Vendors Return – March 18
Solar and battery vendors will be back at the Berger March 18 from noon to 4 p.m. to meet with OVA members interested in using the technology in their homes. The vendors will provide information on installations and services available. The event is sponsored by the Oakmont Residential Solar Project. This is a drop-in event.

You can follow the work of the project on the OVA website. Go to https://oakmontvillage.com/orsp/ The page includes solar resources and a recent video and slide presentation. Questions on the project can be emailed to info.ORSP@Oakmontvillage.com
New Resident Reception – April 28
If you are new to Oakmont, this is for you! New residents are invited to gather at the Berger Center on Tuesday, April 28 from 10-11 a.m. You will hear about Oakmont's clubs and activities and receive valuable information about the community. There will be a presentation by OVA Manager Kevin Hubred, and an opportunity to ask any questions you may have. Light snacks and refreshments will be served. Hope to see you there!
Inside Oakmont
March OTLC classes coming up that still have seats available:

Advanced iPad Pt. 1, Evernote, Google Search, Quicken, Android Phone Basics. More info and registration at www.oakmont-learning.org
March 8 at 2 p.m. and 7 p.m.
playing… ROCKETMAN
This epic musical biopic embarks on the spectacular journey of Elton John (Taron Egerton) in his rise to fame. With incredible performances of Elton's most beloved songs, the film explores how a small-town boy became one of the most iconic figures in rock and roll while telling the story of his life's ups and downs. Egerton does a terrific job of portraying the entertainer. A totally fantastical and splendiferous movie which won the Oscar for Best Original Song. (2019), R (language/sexual content), 121 minutes.
Sunday Symposium
Canceled
March 8 ​- Tom Tremont: Magician
(Note: Daylight Savings: Move clocks AHEAD one hour.)
The Sunday Symposium is canceling its meeting for this Sunday (March
8). A decision will be announced later regarding future Sunday Symposium meetings.
Canceled
GETTING YOUR DEVICES READY FOR FIRE SEASON BE PREPARED AND BE INFORMED
The Futures Club is canceling its meeting for this coming Wednesday
(March 11). The schedule presentation "Getting Your Devices Ready for
Fire Season" will be presented at the regularly scheduled meeting on
April 8 at 5 PM in East Rec.
Constitution Club First Gathering
74 seats already filled!
RSVP to CONSTITUTIONCLUB2020@GMAIL.COM by Monday evening to reserve a seat at the Inaugural Gathering of the Constitution Club of Oakmont.
OUR MISSION: "to forge a conservative ethos here in Oakmont,"
WHEN: Friday, March 13 from 4-7 PM.
(we will provide nibbles, wine and soft drinks)
WHERE: East Recreation Center
WEDNESDAY, MARCH 25, BERGER CENTER
Music and Food begins at 2:30, Preview 3:00 – 5:00
Listen to the instructors and then spend time afterwards to mingle and ask questions
---
Folk Legacy Trio – A Lifelong Learning Event
$25 – March 26
7 p.m. – Berger Center
Former Kingston Trio singers George Grove and Rick Dougherty team up with Jerry Siggins to perform an evening of songs from the great Folk Era of the '50s through the mid-'70s. The performance is a trip through Americana Musical History including songs from The Weavers, The Kingston Trio, Peter Paul & Mary, The New Christy Minstrels, The Chad Mitchell Trio, Tom Paxton, Judy Collins, Joan Baez, Gordon Lightfoot, Simon & Garfunkel, John Denver, and more. Click Here To RSVP
OVA Sponsored Comedy Show
David Nihill and Jason Love
April 2 – 5:30 p.m.
Looking for a laugh? You won't want to miss the Stand-Up Comedy Show on Thursday, April 2. Hosted by OVA, the show will begin at 6 p.m. at the Berger Center featuring award-winning comedians David Nihill and Jason Love. Both Nihill and Love boast impressive backgrounds with appearances on America's Got Talent, and being named winner of the 43rd annual San Francisco Comedy Competition. It will be a night to remember! Tickets may be purchased at the OVA office for $15.00. Doors open at 5:30 p.m. Please contact the OVA office for further details at (707)539-1611.
Senior Social Club – Open House
Tuesday, March 10 – 10 a.m. to 12 p.m.
Oakmont West Recreation Center
6470 Meadowridge Drive
Program activities will take place from 10 — 11 a.m.
The band will play at 11:00 a.m.

The Senior Social Club meets on Tuesdays and Thursdays to provide respite for caregivers while encouraging physical, mental, social and emotional well-being for its members. We accommodate varying skill levels and offer a variety of engaging activities for seniors experiencing isolation or memory loss.

RSVP with Jamie Escoubas, 707-525-0143 x103 – jescoubas@councilonaging.com
Outside Oakmont
Santa Rosa Symphony League
Jennifer Webley Welcomes Us to the Hattery
March 22 at 11 a.m.
If you love hats or are still looking for the perfect hat to flatter your pretty head, this is an event for you! Jennifer Webley, the owner of The Hattery of Sonoma County, will give us a tour of her factory and museum, introduce us to the variety of hats she creates (Fascinators, Take Me to the Derby hats, Cloches, Fedoras, Boaters, and more) and teach us how to make our own Easter bonnet with flourishes of ribbons, feathers, and flowers.
If you have any personal ornaments—fabrics, brooches, trinkets—you'd like to incorporate into your hat, please bring them.
Price includes tour, materials for creating your own personal hat, and a delicious lunch.

Learn More/Buy Tickets
4th Annual NAMI Fundraiser
Saturday, March 7, 1 p.m. to 4 p.m.
89 Center Road, Petaluma
$5 Cover Donation
Come support the National Alliance on Mental Illness, NAMI. Great art, live music, food, and friends. There will be a door prize and raffle items in which all proceeds go to NAMI.
Sonoma State Historic Parks
Campfire Program ~ Saturday, March 14, 6:00 p.m. – 7:00 p.m.
Venture out for warm fun and park information in the Sonoma Barracks Courtyard. Hear a short talk, sing campfire songs and roast a toasty marshmallow! All ages, free of charge, steady rain cancels."Hands-on History" in the Sonoma Mission CourtyardJoin us for these 40-minute activities designed for the 4th-grade student studying 1800s California History. Free with paid admission to the park, rain or shine.v Embroidery ~ Saturday, March 14, 11:30 a.m. – 3:00 p.m. (drop-in)Learn the basic stitches of embroidery and create a piece to take home.v Varas & Fanegas ~ Saturday, March 28, 11:30 a.m. – 3:00 p.m. (drop-in)Learn and compare the uses of measurement from early California and today.
Sonoma County Bluegrass & Folk Festival
Workshops – Jamming – Food and Beverage

Saturday, March 14 – Doors open at 12 p.m.

Analy High School Theater – 6950 Analy Ave, Sebastopol CA

Tickets are available online at cbaweb.org/events/tickets
Further information available at socofoso.com and 707-479-5529
Kyle Craft Presents: Spring in Vienna
March 15 – 3 to 4 p.m.
Kenwood Community Church
Come join Violinist, Kyle Craft in a 1-hour afternoon show. There is no cover cost for this show.
Santa Rosa Children's Choral Academy
Sunday, March 29 at 2 p.m., join the Santa Rosa Children's Choral Academy for a show directed by Carol Menke. Admission is free and donations are welcomed. The show will be held at the Presbyterian Church of the Roses, 2500 Patio Ct., Santa Rosa, CA 95409.