Important Info From OVA
March 5 Board Workshop Video: Project Training, Sheep Grazing and the Golf Course
Volunteers Needed
Are you interested in being a counter of the election ballots this year? If yes, please contact Nancy Caldwell at 707-538-4153 (please leave a message if not answered) or at ncaldwellster@gmail.com
Activities Inside Of Oakmont
Movies At Oakmont
March 10, 2 and 7 pm THE GREATEST SHOWMAN
Behind The Greatest Show On Earth was one of history's greatest showmen, P. T. Barnum (Hugh Jackson.) This musical biopic centers on Barnum's off-stage life as well as his creation of the three-ring circus and his infatuation with Swedish songbird Jenny Lind. A film of pure entertainment, it received numerous awards for its musical score, choreography and costumes. Michelle Williams portrays Barnum's wife, and Zac Efron stars as his business partner. (2017), PG, 105 minutes.
Sunday Symposium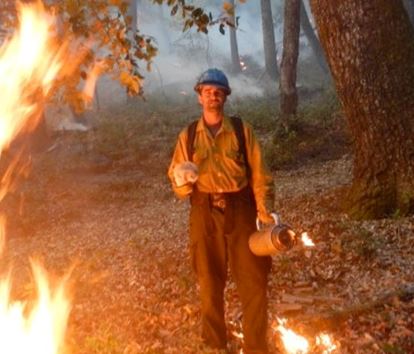 March 10, 2109
Jared Childress, Jennifer Potts
Fire — We'd Better Learn
How to Live With It
Like it or not, fire is the new normal for California. While there is no guaranteed way to completely avoid future fires, fortunately there are many things we can do to mitigate its impact. Come learn science-based approaches to how we can learn to live with fire rather than suffer catastrophic losses from it.
Oakmont Lifelong Learning
A March Full Of Fun!
Educational Travel Program Thursday, March 7, 3:30 PM, Berger Center
We're partnering with SRJC's educational travel program. Come hear about new destinations including pricing, itineraries and fascinating trip details – South Africa, America's Heritage, Costa Rica, Japan and Italy.
---
Documentary Film Masterworks Class by Ernie Rose 3- weeks, Saturday Mar. 9 – Mar. 23 10:00 AM – 12:00 Noon, Berger Center, $67
Watch and discuss a movie each week: (DIS)Honesty: The Truth About Lies; OBIT: Life on Deadline; and Our Man in Tehran. Register at communityed.santarosa.edu/Oakmont or oakmontll.org, credit card by phone (707) 527-4372 or fill out a form at the OVA office.
---
Spring Class Preview Wednesday, March 20, 3:00 PM, Berger Center
Six new classes start in April with interesting subjects taught by informative and entertaining instructors – Quilts, Latin American Culture, Ancient Greece, Re-Imagining Elderhood, Being Human in the Digital Age and Eve Was Framed, Mythic Enemies.
---
Folk Legends Concert Friday, March 29, 7:00 PM, Berger Center, $20, Theater Seating
Our rescheduled concert brings former Kingston Trio members Rick Dougherty and George Grove along with bass singer Jerry Siggins for an evening of songs from the great Folk Era of the '50s through the mid-'70s. To reserve seats, go to oakmontll.org or fill out a coupon with your check in the OLL folder at the OVA office.

Community Church
Presented by Oakmont Community Church Pastor Brinda, Dick Meyer & Jim Corwonski will be taking turns presenting the messages. OCC is gearing up for a 31-week series entitled "The Story." The Story is God and humanity's story in chronological order. It is a wonderful way to read the major stories of the bible as a novel. We invite you to join us as we walk through God's story. Books are on available for order. The Story begins Sunday, March 10th. "The Story" books are available for $13.00. Services temporarily held at the Central Activity Center
Oakmont Technology Learning Center (Save The Dates)
March 15: go to www.oakmont-learning.org to see class descriptions, class schedule and register. Classes are open to Oakmont residents only, and seats must be reserved in advance; no drop-ins.
Thursday, March 28: open house; drop in any time between 3:30-5:30 PM at our Central Activity Center classroom, right across from the hall from the Library. If you haven't been to one of our classes, this is your chance to check us out. All our volunteer instructors are Oakmont residents, and we are here to share our knowledge. This is your chance to talk to instructors, ask questions, and see our classroom. Refreshments will be served.
Club Council Inaugural Meeting
Wednesday, March 13, 1 PM, Room B in the CAC
Club and Associations in Oakmont are invited to send a representative to a meeting to determine whether it would be desirable to have a periodic meeting of Club and Association leaders to discuss common opportunities and issues regarding how Oakmont is working. Topics identified in advance include room availability and scheduling, particularly when there is some conflict between the needs of different groups; storage; Oakmont News and E-Blast; Join a Club Night; and how clubs can best communicate with the OVA staff. Since many of the topics expected relate to room availability and scheduling. If you plan to attend, please email oakmontclubcouncil@gmail.com so we can keep track of possible attendance.
Senior Social Club
Oakmont Senior Social Club Upper West Rec Center 9:00 am – 1:30 pm Event Cancellation Thursday March 14th Thursday's, Oscar After Party, at 11:00am, has been cancelled.
Activities Outside Of Oakmont

Sonoma State Historic Park
Exploring Seasonal Marshlands of the Park originally set for this Saturday, March 10, has been cancelled.
Apply to Represent Sonoma County's Older Adults at the State Level
Santa Rosa, CA — Applications are open through Friday, March 29 to become an elected California Senior Legislature (CSL) representative for Sonoma County. Residents must be age 55 or older and enthusiastic about sharing our county's older adult issues with other members of the statewide CSL to apply for this voluntary position.
Contact the Sonoma County Area Agency on Aging for an election packet and application. Email aasecretary@schsd.org, or phone (707) 565-5950.

Established by state law, the mission of the non-partisan California Senior Legislature is to help preserve and enhance the quality of life for the six million older Californians and their families. Each year, the CSL submits legislative on such issues as financial abuse, health care and the Silver Alert program. Many of CSL's proposals have become state law.Learn more about this volunteer advisory position at www.4csl.org or the Sonoma County Area Agency on Aging.
Quarryhill: Essence Of The Garden
Saturday, March 16 from 10 AM to Noon
The first nature walk of the Essence of the Garden Nature Walks Series at Quarryhill Botanical Garden will be Saturday, March 16 from 10 a.m. to noon. Marvel at the Garden in early spring when camellias, magnolias and rhododendrons come to life. The walk will be led by Quarryhill Docent Kathleen Aspenns, who is also a certified Flower Essence Practitioner. She will share the history, lore, botanical knowledge, and the healing gifts of the flowers during your stroll in the garden.For more information and to sign up, go to quarryhillbg.org/page174.html. The fee for each walk is $15 for members and $20 for non-members. Please do register in advance.
Trione-Annadel Volunteering
The next New Volunteer Training for Trione-Annadel State Park will be on Saturday, April 13, 2019. This classroom training will provide orientation and registration to be a CA State Parks Volunteer at Trione-Annadel SP. RSVP is required (sarah.reid@parks.ca.gov). The park offers a variety of volunteer opportunities including trail patrol (on foot, your mountain bike, or your horse), visitor center staffing, park & trail maintenance, hike leader and more. Prerequisite is knowledge of the trails and park. For more information and to complete a Volunteer Application, please visit our website at https://www.parks.ca.gov/?page_id=480. Benefits for volunteers include annual parking pass, trainings and presentations, annual dinner, and the knowledge that you are stewarding a special place. Questions? Contact Sarah Reid, Volunteer Coordinator, Trione-Annadel State Park: sarah.reid@parks.ca.gov.
A Heartwarming Video from the City Of Santa Rosa
Lifeguard certification is a challenge at any age, but 71-year-old Don Liepold didn't let that stop him…meet our newest Lifeguard! Don's story is inspiring and begs the question, "What are your goals for this spring and summer?" See Rec & Park Jobs