Important Info
Oakmont News Insert in 4/15 Edition
Keep an eye out for this coming Oakmont Newspaper will have an insert highlighting free services available within Oakmont.
Neighborhood Gatherings Starting Again
Interested in having a Neighborhood Gathering? Get to know your neighbors, express concerns, educate directors on community concerns, and solve community problems through mutual exploration of ideas. Please contact christel@oakmontvillage.com if interested.
Emergency Numbers
Now You Know – A controlled burn on the north side of Highway 12 yesterday and today prompted several 911 calls to Santa Rosa Police and Fire Dispatch. The visible smoke resulted from a slash burn that was permitted through the Sonoma County Air Pollution Control District. Officials said these burns are common in agricultural areas.

Who Do You Call?
If you are experiencing an emergency of any kind and the only number you can think of is 911, don't worry about it. It's the right number! Call 911 from any home phone or cell phone for medical, police and fire. Dispatchers will determine appropriate response units, usually by asking you a few questions. 911 allows dispatchers to locate you.

For Police Dispatch, non-emergency issues only, call 707-528-5222

For Fire and Ambulance business-related questions, call 707-528-5151. Do not call this number for medical/ambulance services, such as assistance for a fall. Call 911.
Recology Representative Coming To Oakmont: April 30
April 30, 2 PM
Ever been curious if you can still recycle that pizza box with a half eaten slice inside? A Recology representative will be at the Berger Center to deliver information on proper waste disposal practices.
Inside Oakmont
April 14, 2:00 & 7:00 – THREE IDENTICAL STRANGERS
This acclaimed documentary charts the twisty story of identical triplets separated at birth who accidentally reconnect at age 19. But what starts as a happy reunion soon sets off a series of events that leads to shocking and sinister secrets. A well-told and engrossing stranger-than-fiction story that reveals how the brothers sought to understand the circumstances of their separation. (2108), PG-13, 96 minutes.
Music On The Greens
Music performed by the Decades
Sunday – May 19 at 3 PM on the Oakmont Golf Club Driving Range (7025 Oakmont Drive)
3 PM food & beverage available / 4 PM Concert Begins!
Presented by the OVA & the Oakmont Golf Club. Bring your own lawn chair or blanket. There will be a designated parking area for golf carts. Bring cash to purchase food & beverage. Bar onsite. No outside food or beverage allowed.
RSVP: OVA (707) 539-1611
April 14, 2019: Jean Hegland
Nerd Novels: Super Smart Fiction With an Intriguing Twist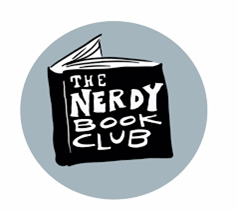 Remember when you were in school and there was some subject you thought to yourself – when on earth will I ever need to know this stuff? Nerd Novels bring to vibrant life all those disciplines you thought would never be useful. Whether it's organic geochemistry, astronomy, philosophy, art history – whatever – these gems of fiction grip your interest, ignite your emotions and intrigue your mind.
Salvador Diaz, 6-week session, starts: April 24
From the Minoans to the Hellenistic Age, this course looks at the power and uniqueness of Sparta, the splendor of Athens and the Empire of Alexander the Great while exploring the traditions that have become an important part of today's Western culture.…Register Now

Concerts, classes & more on https://OakmontLL.org/
Saturday, April 20 , 2019, West Recreation Center, Social at 1:30
Meeting at 2:00, Topic: Q and A, Pat Barclay

This OakMUG event is YOUR chance to drive the discussion. OakMUG's Q&A meeting has become a popular annual event where attendees get to ask questions and – hopefully – get answers. Or at least point you in the right direction to find the answers. Our presenter, Pat Barclay, is an OTLC instructor who has been using Apple products for over 30 years and has assisted numerous Oakmont residents with their computer needs. Bring your questions to the meeting, or better yet send them in advance to ensure that they get addressed. E-mail your questions, concerns, or problems to Pat at <oakmugtechhelp@gmail.com> so he can include them in the discussion! Plan to come early at 1:30 p.m. for coffee/tea, refreshments and fellowship. The meeting begins at 2:00 p.m. in the West Recreation Center. We look forward to seeing you.
For Oakmont artists/members of the Art Association, registration deadline is April 20, Friday. Registration form (below)and entry fee are DUE NOW.
The Open Studios will be held June 22 and 23, from 10 a.m. to 4 p.m.
Click Here For The Full Registration Form
April 20, Friday – REGISTRATION DEADLINE: Registration form (below)and entry fee are DUE NOW.
May 3, Friday – PUBLICITY DEADLIINE: for participants to email jpg photo of art sample.

Entry Fee: $25 for current OAA member's. ($12.50 for Oakmont Gardens Residents only).

Membership fee: $20 per person if NOT a current member of OAA. Go to oakmontart.com or OVA office, OAA folder for the membership form. Deliver the completed form and separate membership fee check to the OVA office OAA folder. For more info please contact Susan Berg – 707-479-6185, or sberg123@me.com.
April 16 – This Tuesday @ 6:30 PM – Oakmont Community Church has been given the rights to present a Private Pre-View showing of the new movie "Pilgrim's Progress" coming to theaters this Easter. We are excited to have been chosen to show this movie and the best part is it will be showing during Easter vacation so you can bring your grandkids to the movies with you. Pilgrim's Progress is based on a Classic Epic novel from the 1600s.
Grandparents' Club: East Egg Hunt – Deadline April 15
Coming soon … Oakmont Grandparents' Club Easter Egg Hunt for children from toddlers through age 12. Date: April 20. Time: 1:00-2:30. Place: Berger Patio and Greensward. Cost: $5/child for Grandparents' Club member, $7/child for others. Deadline is April 15. Registration forms are available in our folder in the OVA office. Or call/email Leslie Brockman, GPC Chair, at lesliebrockman45@gmail.com, 949-683-7725.
Senior Social Club
Tuesday, April 16: Patrick McCarty's band TAKE YOUR MEDICINE. Come listen to this upbeat country band! They will definitely get your toes tapping. 11 a.m. – 12 p.m.
Thursday, April 18: A LINE DANCING group is coming to dazzle us at noon. All are welcome.
Tuesday, April 23: A very special guest will be playing for us for the first time! SANTA ROSA'S OWN COUNTRY STAR PETE STRINGFELLOW. 11a.m. – 12 p.m. All are welcome!
Outside Oakmont
The Allegany Arts Council hosts its 5th Annual Allegany National Photography Competition and Exhibition (ANPCE) April 6-27, 2019. The exhibition melds the region's rich concentration of photographic artists with an influx of national photographers.

The juried show distributed $5,000 in prize money at the public opening on Saturday, April 6, including $1,500 for Best of Show.

Oakmont resident, Robin Dintiman captured Best in Show for Annadelle Oaks, which offered a glimpse of the recent wildfires in California with a shot of live oak trees before and after the fires.

Click Here To Learn About Other Winners & Registration
Sheep Shearing Day
Saturday, April 13, at 11 AM to 2 PM
Presented by Petaluma Adobe State Historic Park. Wool production, spinning, and weaving were vital activities at the Petaluma Adobe rancho between 1834 and 1848. Watch sheep shearing at 11:30 AM, 12:30 PM, and 1:30 PM. Enjoy demonstrations, crafts and games. All activities are free with paid admission fees of $3 per adult, $2 for children ages 6-17 and free for those 5 years and younger.

Spring Volunteer Training for Jack London State Historic Park
Please join the great team of volunteers who help operate Jack London State Historic Park. We need volunteers to work in the entrance station, bookshop/visitor center, as docents in the museum and cottage, conduct tours, drive golf carts, play piano, help with administrative/office duties, work in park and trail maintenance, lead hikes, patrol the trails and assist with special events. No experience required. We ask for a commitment of only 4 hours per month and you will receive a park pass for your service. Jack London SHP is operated by the non-profit Jack London Park Partners and receives no state funding, so we rely on our volunteers to help operate the parks. Saturdays April 27 and May 4 (two-day training) 9-4:30 both days. All assignments except Trail Patrol, Hike Leader, Hike Sweep and Park and Trail Maintenance. Friday, May 31 9 a.m. – 1 p.m. – Trail Patrol, Hike Leader, Hike Sweep, Park and Trail Maintenance. For information and to sign up, please contact Susan St. Marie sstmarie@jacklondonpark.com
World Affairs Council
Patriots for Profit? America's Experience with Private Military Contractors
Thursday, April 18, 2019 /7:30 p.m., Spring Lake Village Auditorium
5555 Montgomery Drive, Santa Rosa
Members: No Charge; Non-Members: $5
Thomas Bruneau, Ph.D., Distinguished Professor Emeritus, Naval Postgraduate School