Important Info
President's Message
Do You Feel Lucky, OVA? Well, Do You?
"The cheapest way to buy land in California is to buy a golf course."

These words were spoken to the board this past Tuesday by our new real estate broker. In Executive Session on April 9th, the board voted unanimously to sign a contract engaging the services of Ken Arimitsu, Senior VP Brokerage Services, National Golf and Land for Madison Marquette. In his 23 years… READ MORE
Central Pool Summer Hours Have Begun
This Saturday, the Summer Pool Schedule will go into effect, allowing people under 18 years of age to enjoy the Central Activity Center pool between the hours of 11 AM – 2 PM. This change affects only the Central Pool, the West Rec Center, and East Rec Center will remain 18+ facilities.

Please Click Here If You Would Like To Review The Pool Rules
Please Respect Leash Laws
Dear Oakmont Residents,

Please be advised that it is a City of Santa Rosa ordinance that dogs must be on their leash at all times. Oakmont Village Association also mandates that all dogs must be on their leashes when on the common area. Please respect this ordinance and policy for the benefit of the Oakmont Residents.

Thank you for your cooperation.
OVA Management
Neighborhood Gatherings
Get to know your neighbors, educate directors on community concerns and help solve community problems through mutual explorations of ideas by hosting a Neighborhood Gathering. If you are interested in having a Neighborhood Gathering or have questions regarding the Neighborhood gatherings please contact Christel at the OVA office. 707-539-1611 or christel@oakmontvillage.com
Recology Representative Coming To Oakmont: April 30
April 30, 2 PM
Ever been curious if you can still recycle that pizza box with a half eaten slice inside? A Recology representative will be at the Berger Center to deliver information on proper waste disposal practices.
Rainfall Records from West Oakmont, by Gene Wyne
Gene was definitely right in the February 8 E-Blast when we reported we'd "be having an above annual total this season" as we are now at 52 inches for the year as of 4/18/2019. You may contact Gene at gkwyne@sbcglobal.net
County Survey Seeks Public Input about Older Adult Services
The Area Agency on Aging (AAA) invites Sonoma County residents of all ages to offer input on future programs and services for older adults, seniors, persons with disabilities, and local caregivers by completing its countywide Senior Needs Assessment Survey by June 30. Community members can take the anonymous survey online or on paper, or join a group discussion on aging issues during April, May and June.
There are three ways to complete the three-page survey in Spanish or English:
Online in English: www.research.net/r/SoCo_AAA19
Online in Spanish: www.research.net/r/SoCo_AAA19_Esp
Paper copies are available at senior centers and locations where older adults access services, or by request from the AAA at (707) 565-5950. Mail completed surveys to the AAA in the envelope provided at no cost.
At a group discussion about aging issues on one of the dates listed below. To request language or other interpreter services at the group or for more information, call (707) 565-5950 one week prior.
For more information please see the full announcement from the Sonoma County Human Service Department.
Inside Oakmont
April 21 at 2 PM & 7 PM: Bohemian Rhapsody
Born in Zanzibar, Farrokh emigrated to England in his teens where he formed the band Queen in 1970 under his new name, Freddy Mercury (Rami Malik). This biopic charts the group's first 15 years, including the band's meteoric rise, their revolutionary sound and Freddy's solo career. The movie received four Academy Awards, including Best Actor for Malik, as well as a nomination for Best Picture. (2018), PG-13, 134 minutes.
No Meeting April 21. Happy Easter.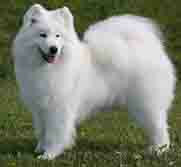 April 28, 2019: Jan Young – What's In A Dog?
If you've never been into show dogs, you think it is something you'd never-ever do – but take one little step in that direction and, yowza, the excitement and challenge pull you into a whole new world that is engaging, amazing, fun, and addicting. When Jan Young retired from being a developmental pediatrician 15 years ago and got a Samoyed for a pet, little did she imagine where life with her dog would end up. Come hear Dr. Young tell us about the fascinating and intriguing world of show dogs.
May 2, 5:30 PM – Berger Center
Kathleen Pozzi, Sonoma County Public Defender, will be coming to talk about "Senior Scams" from a unique perspective, as she often is tasked with defending those accused of scams. You do not have to be in Oakmont Kiwanis to enjoy this event. All Oakmont residents are welcome.
Salvador Diaz, 6-week session, starts: April 24
From the Minoans to the Hellenistic Age, this course looks at the power and uniqueness of Sparta, the splendor of Athens and the Empire of Alexander the Great while exploring the traditions that have become an important part of today's Western culture.…Register Now

Concerts, classes & more on https://OakmontLL.org/
MEETING CANCELLED
Oakmont Macintosh Users Group
Saturday, April 20 , 2019
West Recreation Center
Social at 1:30 – Meeting at 2:00
Topic: Q and A with Pat Barclay
This OakMUG event is YOUR chance to drive the discussion. Our Q&A meeting has become a popular annual event where attendees get to ask questions and – hopefully – get answers. Or at least point you in the right direction to find the answers. Our presenter, Pat Barclay, is an OTLC instructor who has been using Apple products for over 30 years and has assisted numerous Oakmont residents with their computer needs. Bring your questions to the meeting, or better yet send them in advance to ensure that they get addressed. E-mail your questions, concerns, or problems to Pat at <oakmugtechhelp@gmail.com> so he can include them in the discussion!

Plan to come early at 1:30 p.m. for coffee/tea, refreshments and fellowship. The meeting begins at 2:00 p.m. in the West Recreation Center. We look forward to seeing you.
For Oakmont artists/members of the Art Association, registration deadline is April 20, Friday.Registration form (below)and entry fee are DUE NOW.
The Open Studios will be held June 22 and 23, from 10 a.m. to 4 p.m.
Click Here For The Full Registration Form

April 20, Friday – REGISTRATION DEADLINE: Registration form (below)and entry fee are DUE NOW.
May 3, Friday – PUBLICITY DEADLIINE: for participants to email jpg photo of art sample.

Entry Fee: $25 for current OAA member's. ($12.50 for Oakmont Gardens Residents only).

Membership fee: $20 per person if NOT a current member of OAA. Go to oakmontart.com or OVA office, OAA folder for the membership form. Deliver the completed form and separate membership fee check to the OVA office OAA folder. For more info please contact Susan Berg – 707-479-6185, or sberg123@me.com
I AM IN NEED OF HELP TO DECORATE AND CLEAN UP. VOLUNTEERS NEEDED AS I HAVE SOME HEALTH ISSUES AND I NEED HELP FOR THIS ONE. ~ Ray
Attention Please our party is on April 27th. not May 5th. this year as the hall is not available on the 5th.
NO MEMBERSHIP REQUIRED FOR THIS EVENT ONLY
What: CINCO DE MAYO / When: SATURDAY APRIL 27, 2019
Where: BERGER CENTER / TIME: D00RS OPEN AT 5:00PM
DINNER STARTS AT 5:30PM / COST: $38.00 PER PERSON
MUSIC BY THE GREAT BERNIE RIVERA BAND
50s, 60s, and 70s, STYLE MUSIC
MUSIC FROM 6:30 PM UNTIL 9:30 PM FOR YOUR DANCING PLEASURE
DINNER PREPARED BY: LA CANTINA / MENU AS FOLLOWS: Buffet Style Service, Cheese or Shredded Beef; Enchiladas, Tamales, Rice & Beans, Make Your Own Taco Stand with: Chicken or Beef, Salsa, & Chips, Chocolate and Vanilla Cake with Fruit Filling and Covered with Whipped Cream, Lemon water, Ice Water, and Coffee
PLEASE REMEMBER ALL GUESTS at your table need to be in one envelope with all names included to guarantee you will all sit together at the same table as we fill the seats as the checks are received. Make Checks Payable to Sha-Boom and you may put them in our folder at the ova office or mail them to 7111 Oak Leaf Drive Santa Rosa Ca. 95409. or drop them in my mail box right side of my driveway brass mail slot. Any questions please feel free to call me at 707-539-6666 or e-mail me at haversonr@comcast.net
Oakmont Visual Aids Bridge Marathon
Special Spring Awards Luncheon
Wednesday June 7, 11:30 West Rec. Cost: $19.00
Dorrelle Aasland: Chair
Deadline for reservation is May 10.

Co-chairperson is Elaine Foote (529-2945) Please make checks to play next year payable to Oakmont Visual Aids and make checks for the lunch to Elaine Foote and mail both to Elaine Foote, 8935 Oak Trail Drive.

We look forward to seeing you all at this awards luncheon at the West Rec. Village Market has offered a lovely lunch of green salad and pasta salad, assorted finger sandwiches (turkey, ham tuna and veggie) Desert and wine. This will be followed by prize awards then an afternoon of bridge. Please bring $1 for winnings for the day.

It is now time to sign up for our 2019 – 2020 season which will run from September through April. Please complete the form and either mail it with your check (made out to Oakmont Visual Aids) of $15.00 to Elaine Foote with your lunch reservation or bring it to the luncheon. Newcomers are welcome to sign up for next year and I urge you to encourage them to call Dorrelle at 537-1518.
Jazz Club
On June 14th, the Oakmont Jazz Club is presenting a concert featuring three of the outstanding musicians of our time. BOBBE NORRIS and LARRY DUNLAP have added the remarkable singer KENNY WASHINGTON to their June program! The San Francisco Chronicle has called Kenny Washington the "Superman of the Bay Area jazz scene", a vocalist with a supple tenor that glides effortlessly into the stratosphere."

If you wish to reserve a table of eight persons, please submit your reservation as soon as possible, (with the total amount due, and each of the names of the persons included). Otherwise you will be seated with others and can enjoy new friends. All checks need to be made out to: the Oakmont Jazz Club, and be deposited into the Jazz Club Folder at OVA. 6637 Oakmont Drive. For any other information needed please call 707 537 7720.
Star Of The Valley
PIZZA PARTY BINGO
When: Wednesday, April 24th Time: 4:00pm
Where: Star Of The Valley Parish Center 495 White Oak Dr.
Bingo Cards: $2.00 each
$100.00 Black Out Game
Pizza With Selected Toppings, Green Salad, & Dessert
Cost: $8.00
ALL are welcome. If you don't play bingo, come for dinner at 5:15pm.
Oakmont Business Network
Would you like to promote your business and generate referrals from your neighbors? Join us every Thursday at 8 AM for coffee at the Quail Inn. Call Dian Nunes for more information: 707-483-7414
Outside Oakmont
Sonoma and Petaluma Adobe State Historic Parks
Saturday, April 20, 6:00pm – 7:00pm It is springtime and our monthly campfire program is blooming! Come have fun and learn about our parks, nature, and history. Join us in the Sonoma Barracks Courtyard for a short talk, campfire songs, and a toasty marshmallow roast! All ages welcome, free of charge. Steady rain cancels. Children's Day at Sonoma State Historic Park~Saturday, April 27, 11:00am–3:00pm Create history with the young people in your life at Children's Day at the Mission. Weave baskets, dip candles, bead jewelry, and more! Activities take place in the courtyard of Mission San Francisco Solano. Admission is: $3/adult, $2/children (ages 6-17), children 5 and younger are free. Event takes place rain or shine.
Symphony League & Quarryhill Garden
You're Invited to an Afternoon at the Breathtaking Quarryhill Garden
Wednesday, May 22, 2019, 1-4 P.M 12841 Highway 12 Glen Ellen

Join a docent-led walking or riding tour of an Asian specific botanical garden. Enjoy wine and appetizers in Jane's Garden following the tour.

Quarryhill is a wild woodland garden, intentionally not manicured, featuring one of the largest collections of wild sourced Asian plants in the world.

LEARN MORE / CLICK HERE
NOTE: The dates & times given for these SRJC Classes in last week's e-blast were wrong please take note of the new times & dates:
TEDx SRJC
Have you ever attended a TEDx event? May 4th is your opportunity to do so!Come listen to people who help shape and influence our community. They will be speaking on the theme "INSPIRING INVOLVEMENT". Come listen to great presentations, meet great people, eat good food and walk away inspired.Seats are limited! When they're gone, they are gone!
Purchase your tickets NOW
Day: Saturday, May 4th, 2019
Time: 1pm-4pm
Venue: Newman Auditorium on the SRJC Santa Rosa Campus
Ticket Prices: Click on our link below
ALL PROFITS BENEFIT SRJCLINK: https://www.eventbrite.com/e/tedxsantarosajuniorcollege-registration-60163605965