Important Info
Vision Workshop
A Board workshop on a Vision of Oakmont 2030 will be held on May 7 at 1 PM in the Berger Center.

Over the last six months, the Long Range Planning Committee has done extensive surveying of residents, club presidents, realtors, California retirement communities and others.

This workshop will summarize what the committee heard and what initial conclusions were drawn from the data. The committee now seeks community input concerning next steps and a vision for the next decade.
MAY 1: Call (707) 565-INFO for Answers to Concerns about Aging
For More Info Visit:
http://sonomacounty.ca.gov/Human-Services/Press-Releases/540-INFO-phone-line/
Santa Rosa, CA — Starting May 1, older adults can call a new information and assistance line at (707) 565-INFO (565-4636) for answers to questions about a host of aging issues and get referrals to helpful community and government services from Sonoma County Adult & Aging Division social workers. The free phone assistance is offered Monday-Friday, 9 a.m.-4 p.m. in English and Spanish. (Interpretation in other languages or communication accommodations can be arranged on request.)
Aging Agency Wants Your Opinion
Oakmonters have an opportunity to weigh in on issues of aging in Sonoma County before June 30. The Area Agency on Aging (AAA) is inviting community members of all ages to complete the anonymous survey online or on paper, or to join a group discussion at a location near them. The community's input will guide the AAA and its Advisory Council's new plan of action and funding priorities for programs and services for the next four years.

The anonymous survey and the focus groups seek opinions about aging and about the needs of local older adults, individuals with disabilities and local caregivers. The survey asks participants to rate topics of most and least concern in areas such as housing, transportation, remaining safely at home and caregiving. Residents can identify concerns about aging, including health and quality of life, and indicate areas where help is needed, such as care management, household help and managing medications. The data will help inform the agency's 2020- 2024 Area Plan for aging. Gathered demographics will also help identify locations that need special services and support.

The survey can be accessed online at www.research.net/r/SoCo_AAA19 For additional information or to register for a focus group (all outside Oakmont), please visit: http://sonomacounty.ca.gov/Human-Services/Adult-and-Aging/Area-Agency-on-Aging/

Paper copies of the survey with a pre-paid return envelope are available in the OVA office.
Better Traffic Control
Pacific Gas & Electric would like to let Oakmont Residents know that beginning April 30th they will be venting natural gas in Santa Rosa near Hwy 12 and Cristo Lane. This is part of a project in our area to enhance the safety and reliability of the natural gas pipeline system. This should not affect your gas service.While crews work, you may smell natural gas and hear a loud, hissing noise as they release gas from the pipeline in a safe and controlled process. If you have any safety concerns, please call PG&E at 1-800-743-5000. Visit us online at pge.com/gas to learn more about Pacific Gas & Electric's pipeline safety programs.Please note that their schedule is subject to change. They appreciate your patience while they enhance the safety and reliability of our natural gas system. Thank you.

Come Monday, the blinking traffic lights will be switched back to normal and a temporary turn pocket or lane will be installed westbound on Highway 12 for drivers to make a left turn onto Oakmont Drive. A P G & E spokesperson said similar work may also occur near the east Oakmont entrance (Pythian Dr.) to help alleviate vineyard and winery traffic.

The utility and CalTrans are also working on additional solutions, the spokesperson said. Flaggers were brought on site this past week to move cars through the blinking lights.

The gas line work is expected to continue through June. Near the end of April, PG &E will begin testing the lines. Residents will be notified of the start dates. The tests are not expected to impact service by residents may hear loud noises or smell natural gas as the work begins.

If you have any safety concerns, please call PG&E at 1-800-743-5000. Visit online at pge.com/gas to learn more about Pacific Gas & Electric's pipeline safety programs.
Coming to Oakmont
April 30, 2 PM – Berger Center
Ever been curious if you can still recycle that pizza box with a half-eaten slice inside? A Recology representative will be at the Berger Center to deliver information on proper waste disposal practices.
CAC Frontage Landscaping Project
The CAC Frontage Landscaping Project is essentially complete. We are waiting for the arrival of 19 plants that should be here by late May. Thanks for all of your patience during the project period that was lengthened by the rains.
Inside Oakmont
April 28, 2 and 7 pm – RBG – Berger Center
Providing an illuminating look at the life of trailblazer Ruth Bader Ginsberg—including her career-defining work in gender-discrimination law— this engaging documentary charts her journey to become the second female justice on America's highest court. At the age of 85, Ginsberg has developed a breathtaking legal legacy while becoming an unexpected pop culture icon. A multi-award-winning documentary, it was also nominated for Best Documentary Feature Oscar. (2018), PG, 97 minutes.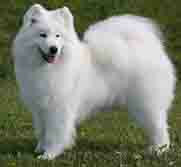 April 28, 2019 – Jan Young: What's In A Dog?
Berger Center
If you've never been into show dogs, you think it is something you'd never-ever do – but take one little step in that direction and, yowza, the excitement and challenge pull you into a whole new world that is engaging, amazing, fun, and addicting. When Jan Young retired from being a developmental pediatrician 15 years ago and got a Samoyed for a pet, little did she imagine where life with her dog would end up. Come hear Dr. Young tell us about the fascinating and intriguing world of show dogs.
Back by popular demand, join in the fun as the San Francisco based Lamplighters perform selections from the comic operas of Gilbert & Sullivan and other works of comparable wit, literacy and musical merit.…Reserve A Seat

The following classes have been cancelled:
Ex-Machina: The Paradox Of Being Human In The Digital Age
Re-Imagining Elderhood
Registration is still open for:
Eve Was Framed: The Processes and Consequences of Making Mythic Enemies (Click Here To Register Now)

17th Oakmont Car Show: May 25
At the Berger Center
6633 Oakmont Drive
Santa Rosa, CA 95409
Saturday, May 25, from 10 AM – 1 PM
To enter your car in the show, contact Mike Murphy:
mpmurphy99@gmail.com or text to: 408-221-1284
Food and Fun at Five – feel good while you're doing good, Oakmont!
On Saturday May 4, from 5-7 PM El Coyote food truck will be outside the Berger Center with their amazing food for purchase. While you're eating, you can stroll around and bid on silent auction items including gift certificates and gift baskets from Oakmont merchants. There will also be "mystery" wine and craft beer selections, golf packages, jewelry, and restaurant coupons available for your bid. Country music will be provided by "Still Kickin."

What's it for? It's part of a fund-raiser for 10,000 Degrees, a nonprofit that helps students from low-income backgrounds to get into and complete college through comprehensive personal support, college advising, and financial aid management. Thanks to Oakmont's generosity last year, Oakmont Rainbow Women raised more than $35,000 in scholarships to support 25 students. So bring money and let's make this an all-Oakmont push for more than $40,000 this year!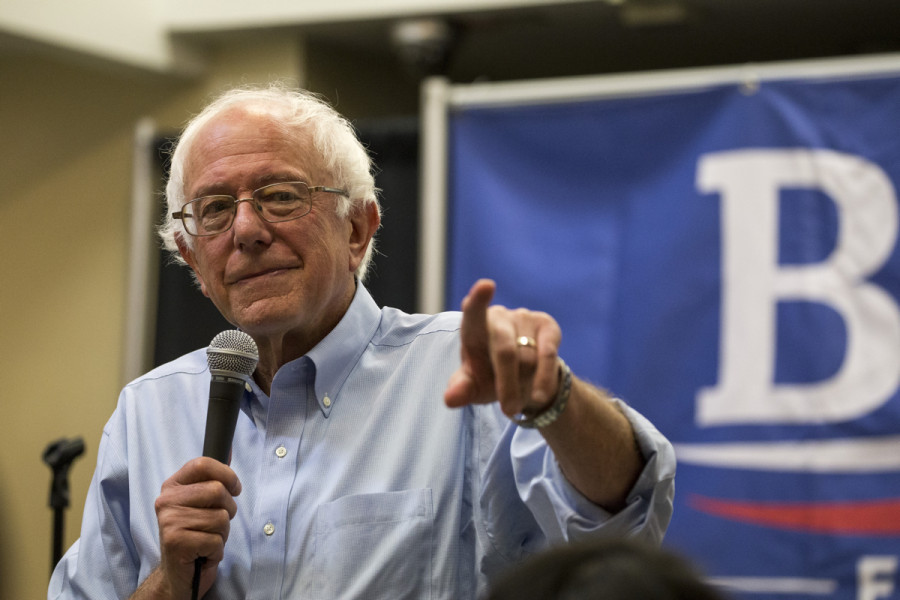 Progressives To Host Virtual Visit from Bernie Sanders
Join Bernie's nationwide organizing effort here in Oakmont, this coming Saturday, April 27, 2:30 pm, CAC Rm B. Bernie will address our meeting via livestream. Questions: Vince Taylor 707 583-9490.
Come check out the newly formed Oakmont Square Dancing Club.
Sunday evenings from 6:00-7:30 PM
West Recreation Center-Downstairs
Click Here To Learn More
Pizza Party Bingo
Hosted by Star Of The Valley Parish Center: 495 White Oak Drive
Wednesday, April 24 at 4:00 PM

Bingo Cards: $2.00 each
$100 Black Out Game

Food: $8.00
Pizza with selected toppings, green salad, & dessert

ALL are welcome. If you don't play bingo, come for dinner at 5:15 PM.
Outside Oakmont
"Oakmont Night" at Broadway Under the Stars: June 23, 2019
Event: Broadway Under the Stars in Sonoma Valley
Dates: 'A Chorus Line' on June 23
Price: Special "Oakmont Night" prices on all ticket levels (see below)
Time: 5 PM pre-show picnicking with Oakmont friends and family, 7:30 PM performance under the stars
Location: Jack London State Historic Park in Sonoma Valley
https://transcendencetheatre.org/oakmont-night-at-broadway-under-the-stars/
June 23 is "Oakmont Night" at Transcendence Theatre's Broadway Under the Stars production of "A Chorus Line." It will be a night of friends, wine, picnicking, vineyards, memories, breathtaking beauty and amazing talent you'll never forget. The event begins with picnicking on the great lawn alongside the park's sprawling vineyards. You will enjoy local pours from numerous Sonoma wineries, food from local vendors and pre-show music. The evening culminates in a Broadway concert experience in the breathtaking open-air winery ruins alongside the vineyards of the park. Click the link above for special Oakmont ticket prices at all levels.
8th Annual Educational Series presents: Medical Cannabis 2.0
Cannabis as Medicine, Changing the Face of Aging – Tuesday, May 14 at 8 AM
Friedman Event Center 4676 Mayette Ave Santa Rosa, CA 95405
Home Instead Senior Care and Hospice Services of St. Joseph Health is once again bringing what is often times a controversial subject to light with the hopes of clarifying, educating and learning to navigate reliable sources of information about Cannabis as Medicine. This year's Keynote speakers will delve into the body's responses with the practical application of Medical Cannabis and how it is being used in the treatment of Alzheimer's and dementia patients by replacing the harsh and often over used Big pharma medications, and, its use with patients suffering from chronic illness and end of life care.
Click Here To Register
Volunteer Opportunity
Did you know…there is an impressive astronomical observatory in the hills east of Oakmont? Volunteers at the Robert Ferguson Observatory (RFO), located in Sugarloaf Ridge State Park, bring science and astronomy education and inspirational experiences to our community. You could make a difference by becoming a volunteer docent at RFO. New docent training begins April 30. Visit www.rfo.org to learn more about the observatory and sign up for docent training. See you under the stars!