Important Info from OVA

Calling All Volunteers
The Ad Hoc Financial Policies Review Committee, needs volunteers to review OVA financial and accounting policies and office procedures. A background in accounting/finance is preferred. Interested member volunteers should should send their application, including a short bio and/or resume to askova@oakmontvillage.com.
CAC Frontage Project
Rain-break allows plants to be put in the ground on the CAC east side. West side waits until brick-like clods and muddy slosh can be turned into workable soil. To be continued when rain drops say enough.

Polka-dot removed landscaping turns into a muddy slosh, with a break in the rain the boulders arrive.

How about this one? Peggy pulls out her tape measure.

Yvonne and Peggy eye Johnson Ornamental Stone's two acres of piled-up boulders. In there somewhere are four just the right size and look for the plan.

Out go the polka-dots.

Polka-dot CAC frontage landscape long-gone ratty was undertaken as a creative design project by your Landscape Improvement Committee. Weeks of committee planning, headed by Peggy Dombeck and Yvonne Horn, went into the LIC-designed re-do now underway. Above, what used to was.
Central Pool Hours Start April 5
This Saturday, the Summer Pool Schedule will go into effect, allowing people under 18 years of age to enjoy the Central Activity Center pool between the hours of 11 AM – 2 PM. This change affects only the Central Pool, the West Rec Center, and East Rec Center will remain 18+ facilities.

Please Click Here If You Would Like To Review The Pool Rules
CAC Locker Room & Berger Closed Through Saturday
CAC locker-rooms, showers and bathrooms will be closed today, April 5 at 12 PM through Saturday, April 6 for maintenance. The Pool will be open during this time.
The Berger Center is closed today for floor repair, and will remain closed through tomorrow, Saturday.
Recology Representative Coming To Oakmont: April 30
April 30, 2 PM
A Recology representative will be at the Berger Center to deliver information on proper waste disposal practices.
Good Day Cafe Coffee Cart
Good Day Cafe Coffee Cart at the CAC apologizes to all of Oakmont residents that have been missing the services usually being provided on Tuesdays and Thursdays, but have not been available the past couple weeks. The "coffee lady" aka Debie has been ill and hospitalized until last week. While she is on the mend, it will likely be another week or two before services can be resumed. Please be assured she is looking forward to seeing all your friendly faces and begin serving that wonderful coffee, scone favorites and other tasty treats once again. Thank you for your understanding
Inside Oakmont
Oakmont Open Studios: June 22 & 23
Click Here For The Full Registration Form
April 20, Friday – REGISTRATION DEADLINE: Registration form (below)and entry fee are DUE NOW.
May 3, Friday – PUBLICITY DEADLIINE: for participants to email jpg photo of art sample.
May 11, Saturday 10:00 a.m. Participants deliver one or two pieces of artwork to Berger Center for preview gallery display. Outside dimension not to exceed 110".​
June 5, Wednesday 12:00-3:00 Mandatory participant informational meeting, publicity distribution a and luncheon at Berger Center.
June 14, Friday 10 12 :00-3:00 Participants pick up their studio sign at CAC Art Room.​
June 22 & 23, Saturday & Sunday All studios are open open 10 a.m. – 4 p.m. daily.​
June 28, Friday 12:00-1:30 Participants return yard signs AND pick up preview artwork at Berger. Enjoyice cream social and retrospective open discussion.​

Entry Fee: $25 for current OAA member's. ($12.50 for Oakmont Gardens Residents only).​
Commission: 10% commission on total sales payable to OAA due by July 5th, delivered to Susan Berg (address below).​
Membership fee: $20 per person if NOT a current member of OAA. Go to oakmontart.com or OVA office, OAA folder for the membership form. Deliver the completed form and separate membership fee check to the OVA office OAA folder.​
PUBLICITY: Event details will be posted on the Oakmont Art Association oakmontart.com website, Oakmont News, Press Democrat and on-line events calendar, Kenwood Press, and Oakmont Art Association monthly e-news letter to members. Additionally, hard copy posters and brochures with maps will be available for OAA member participants to distribute to clients, friends, local wineries, restaurants, businesses, and clubs.​

Grandparents' Club
Coming soon … Oakmont Grandparents' Club Easter Egg Hunt for children from toddlers through age 12. Date: April 20. Time: 1:00-2:30. Place: Berger Patio and Greensward. Cost: $5/child for Grandparents' Club member, $7/child for others. Deadline is April 15. Registration forms are available in our folder in the OVA office. Or call/email Leslie Brockman, GPC Chair, at lesliebrockman45@gmail.com, 949-683-7725.
Spring Oakmont Technology Learning Center Classes
Our spring trimester has just begun, and many classes are already full. However, the following classes still have room: Google Search, Fun with Apps & Social Media, eBay, YouTube, all iPad classes, Mac Camera to Computer, Understanding Google Apps, Exploring Android Phone, Spreadsheets, iPhone Basics, Mac OS High Sierra, and Windows 10 File Management. Go to www.oakmont-learning.org to find out more about the classes and to register now. Oakmont residents only; no walk-ins.
Movies At Oakmont
April 7, 2 and 7 pm GREEN BOOK
Winner of the 2019 Academy Award for Best Picture, this fact-based drama follows black jazz musician Don Shirley (Mahershala Ali) as he sets off on a concert tour that takes him through the Deep South in 1962. After he hires an Italian-American bouncer (Viggo Mortenson) as his driver, the two forge a unique bond along the way. Ali received the Oscar for Best Supporting Actor, and Mortenson was nominated for Best Actor for their performances in this outstanding film. (2018), PG-13, 130 minutes.
Sunday Symposium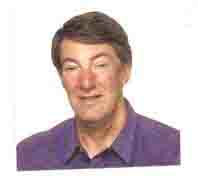 April 7, 2019
Jim Felton
Food, Chemical and Cancer
Like it or not, we are what we eat and we are how we cook and our health directly reflects it. If you knew there were very simple things you could do to mitigate your chances of getting cancer, would you do it? Come hear Jim Felton, one of the first scientists to study food and cooking and its relationship to cancer. His ground breaking work has changed how people think about food. This lecture could save your life!
Kiwanis
May 2, 5:30 PM – Berger Center
Kathleen Pozzi, Sonoma County Public Defender, will be coming to talk about "Senior Scams" from a unique perspective, as she often is tasked with defending those accused of scams. You do not have to be in Oakmont Kiwanis to enjoy this event. All Oakmont residents are welcome.
Lifelong Learning
Classes Start Next Week!
Spain and Latin America Cultures
Instructor: Edith Garciduenas, 5-week session
Mondays | April 8 – May 6 | 3:00 – 5:00 PM | Berger Center
This interactive and visual course captures the essence of 5 countries with an in-depth exploration of the history, literature, traditions, cuisine, landscape, art and architecture of Spain, Mexico, Peru, Colombia and Costa Rica. Fluent in three languages, Edith Garciduenas is a translator and teacher specializing in the design of multi-disciplinary courses for corporate clients.
---
Quilts: Women's Voice in Politics and Art
Instructor: Charlene O'Rourke, MA, 2-week session
Wednesdays | April 10 – April 17 | 3:00 – 5:00 PM | Berger Center
Throughout American history, women have used their needles as a means of artistic and political expression. In the 70s, quilts leapt off the bed and onto walls as art quilts, a daring new art form now recognized in museums and galleries around the world.A needleworker since she was 7, Charlene O'Rourke is a certified Embroiderer's Guild of America Master Craftsman in Color.
---
Four Ways to Register:
• oakmontll.org
• communityed.santarosa.edu/oakmont
• Credit card by phone (707) 527-4372
• Pick up and fill out a form at the OVA office
OakMUG
Saturday, April 20 , 2019, West Recreation Center, Social at 1:30
Meeting at 2:00, Topic: Q and A, Pat Barclay

This OakMUG event is YOUR chance to drive the discussion. OakMUG's Q&A meeting has become a popular annual event where attendees get to ask questions and – hopefully – get answers. Or at least point you in the right direction to find the answers. Our presenter, Pat Barclay, is an OTLC instructor who has been using Apple products for over 30 years and has assisted numerous Oakmont residents with their computer needs. Bring your questions to the meeting, or better yet send them in advance to ensure that they get addressed. E-mail your questions, concerns, or problems to Pat at <oakmugtechhelp@gmail.com> so he can include them in the discussion! Plan to come early at 1:30 p.m. for coffee/tea, refreshments and fellowship. The meeting begins at 2:00 p.m. in the West Recreation Center. We look forward to seeing you.
Sha-Boom: CINCO DE MAYO PARTY
Attention Please our party is on April 27th. not May 5th. this year as the hall is not available on the 5th.
NO MEMBERSHIP REQUIRED FOR THIS EVENT ONLY
What: CINCO DE MAYO / When: SATURDAY APRIL 27, 2019
Where: BERGER CENTER / TIME: D00RS OPEN AT 5:00PM
DINNER STARTS AT 5:30PM / COST: $38.00 PER PERSON
MUSIC BY THE GREAT BERNIE RIVERA BAND
50s, 60s, and 70s, STYLE MUSIC
MUSIC FROM 6:30 PM UNTIL 9:30 PM FOR YOUR DANCING PLEASURE
DINNER PREPARED BY: LA CANTINA / MENU AS FOLLOWS: Buffet Style Service, Cheese or Shredded Beef; Enchiladas, Tamales, Rice & Beans, Make Your Own Taco Stand with: Chicken or Beef, Salsa, & Chips, Chocolate and Vanilla Cake with Fruit Filling and Covered with Whipped Cream, Lemon water, Ice Water, and Coffee
PLEASE REMEMBER ALL GUESTS at your table need to be in one envelope with all names included to guarantee you will all sit together at the same table as we fill the seats as the checks are received. Make Checks Payable to Sha-Boom and you may put them in our folder at the ova office or mail them to 7111 Oak Leaf Drive Santa Rosa Ca. 95409. or drop them in my mail box right side of my driveway brass mail slot. Any questions please feel free to call me at 707-539-6666 or e-mail me at haversonr@comcast.net

Canine Club
by Randi Hulce
Couldn't find the club news or the "Update on the Dog Park" in the last Oakmont News? That was because it wasn't there! Here is the full article that got omitted.

The area has been staked off. For DETAIL people who want to know everything the committee has been up to, here you are…
• Summary – Committee Activities & Accomplishments YTD
1. Measured hillside slope; placed field stakes for boundaries, access deck, ADA parking, and for realignment of access path from Stone Bridge Rd.
2. Completed site survey for park & ADA parking, also resolved final dog park size
3. Solicited bids for access deck and selected contractor to prepare deck drawings for application submittal to city
4. Meetings with City to answer permitting & ADA access questions

Click Here To Read The Full Article
---
Senior Social Club
We have several special events lined up for the month of April
Thursday, April 11
Oakmonts own DIVAS dance group will be performing for us starting at noon. All are welcome!
Tuesday, April 16
Patrick McCarty's band TAKE YOUR MEDICINE. Come listen to this upbeat country band! They will definitely get your toes tapping. 11 am – 12 pm
Thursday, April 18
A LINE DANCING group is coming to dazzle us at noon. All are welcome!
Tuesday, April 23
A VERY special guest will be playing for us for the first time! SANTA ROSA'S OWN COUNTRY STAR PETE STRINGFELLOW. 11am – 12pm All are welcome!

Do you have a talent you'd like to share? Are you interested in joining our group or volunteering in the program? You are welcome to drop by anytime
Tuesday or Thursdays between 9:00-1:00
Outside Oakmont
Sonoma Parks
Winging it Wednesdays- April 24
Winging it Wednesdays are also held monthly. These are free easy outings designed help folks learn about our local bird life while getting some fresh air. Our April Winging it Wednesday will be at our newly opened Tolay Lake Regional Park http://parks.sonomacounty.ca.gov/Play/Calendar/Winging-it-Wednesdays-2019-04-24/

Sugarloaf Ridge State Park
2605 Adobe Canyon Road
Kenwood, CA 95452 (707) 833-5712
ParkRX "Beginning" Hiking for Fitness
8 Week Series starting May 4, 2019
The beginning hiking series is geared for people who want to return to hiking after an absence or to explore the physical and emotional benefits of hiking in a friendly, supportive environment.

Team Sugarloaf volunteer hiking leaders will guide participants on a series of 8 weekly hikes with the distance and elevation challenges increasing each week. Hikes will rotate between Sugarloaf Ridge State Park (provides elevation gains) Spring Lake Regional Park (longer distances) and Jack London State Park. Leaders will discuss topics including proper shoes, hydration, incorporating hiking poles, proper pacing, etc.

Cost is $80, or FREE for hikers with a ParkRx prescription from a Sonoma County Medical Provider. Parking Fees – Sugarloaf $8 Vehicle Entry or Annual Pass. Spring Lake -parking at Cobblestone off Channel Drive is free. Jack London Hike $10 Vehicle Entry (or Jack London Annual Pass) Participants who complete all eight sessions will receive a Sugarloaf Annual Pass at conclusion of series.For more information on ParkRx visit https://parkrx-sonomacounty.orgAsk your doctor for a ParkRx prescription. Side effects may include happiness, laughter and improved health and well being.