Important Info
President's Message: All Oakmonters Are Equal
This past Tuesday, Oakmont's Long-Range Planning Committee (LRPC) presented the results of months of research. Committee members analyzed the 2015 Voices of Oakmont survey, new resident surveys, sub-association board member surveys, Oakmont club surveys, Oakmont realtor surveys, competitive analyses of similar HOAs and other data…. Read More
Board of Director Opening
The OVA Board of Directors is seeking candidates to fill an open Board position. Interested persons are asked to submit a bio or resume to the OVA office as soon as possible, either in person or by email to ASKOVA@Oakmontvillage.com. The Board will be conducting interviews with prospective candidates on (or before) Monday May 20 with hopes of appointing a new board member May 21. Candidates must be a member of the Association to serve on the Board.
ERC Celebration has been Rescheduled
Please mark your calendars – The May 22 Celebration of the East Recreation Center has been postponed to a date and time that the building, parking lot renovation and pool/spa area is completed. The grand opening has been rescheduled for Thursday August 1. More information will be available in the Oakmont News and Friday eblasts as we get closer to the event.
Employee Retirement
The Association wishes to inform the owners and residents that Mary Patricia, OVA's Architectural Office Administrator, has retired – her last day was on May 9. The Board wishes to thank Mary for her 20 plus years of valuable service to the Oakmont Village Association community. We hope to host a small celebration of Mary's retirement and will invite the community to say goodbye to Mary and wish her the best in her retirement. More information will be forthcoming.
Architectural Committee Member Opening
The OVA Board of Directors is seeking additional persons to serve on the Architectural Committee (AC). For those who may be interested in serving on the AC as a committee member or alternate, please contact the OVA office by emailing ASKOVA@OakmontVillage.com. Those with experience in construction, architecture, drafting, engineering and/or landscape design are encouraged to apply. Due to the technical requirements of the committee, interviews will be conducted prior to appointment to the AC.
LRPC Workshop: What We Heard from Oakmont
To view the Meeting Notes: Click Here
To view the Presentation (PowerPoint): Click Here
To view this video with the notes beneath: Click Here
No Access To Parcourse Across Street From Community Garden
Workers are trying to remove the tree, and when people enter the surrounding area, they have to stop their work for safety reasons. There will be no access to the parcourse until this work is completed. We will send out notification upon completion of the work.
County Survey Seeks Public Input about Older Adult Services
The Area Agency on Aging (AAA) invites Sonoma County residents of all ages to offer input on future programs and services for older adults, seniors, persons with disabilities, and local caregivers by completing its countywide Senior Needs Assessment Survey by June 30. Community members can take the anonymous survey online or on paper, or join a group discussion on aging issues during April, May and June.
There are three ways to complete the three-page survey in Spanish or English:
Online in English: www.research.net/r/SoCo_AAA19
Online in Spanish: www.research.net/r/SoCo_AAA19_Esp
Paper copies are available at senior centers and locations where older adults access services, or by request from the AAA at (707) 565-5950. Mail completed surveys to the AAA in the envelope provided at no cost.
At a group discussion about aging issues on one of the dates listed below. To request language or other interpreter services at the group or for more information, call (707) 565-5950 one week prior.
For more information please see the full announcement from the Sonoma County Human Service Department.
Inside Oakmont
May 12 at 2 PM & 7 PM playing:
A Star Is Born
Seasoned country-music star Jackson Maine (Bradley Cooper) discovers—and falls in love with struggling but talented Ally (Lady Gaga). She has just about given up on her dream to make it big as a singer, until Jack coaxes her into the spotlight. This well-acted, entertaining film received eight Academy Award nominations, including Best Picture, Best Actor, Best Actress and Best Supporting Actor (Sam Elliott), and won for Best Original Song. (2018), R (language/sexuality), 136 minutes.
May 12, Mother's Day, no meeting. Be Kind to Mothers.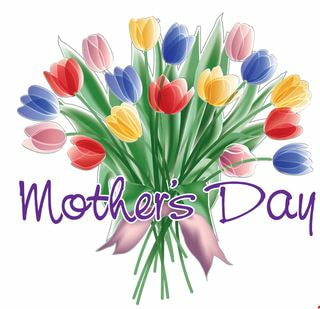 Kenwood Press is coming to Oakmont!
Thursday, June 6, 5:30 PM to 7 PM
Hopefully you were able to make it to last night's monthly evening meeting, to which all residents are invited. We had the pleasure of receiving a presentation on senior scams from Sonoma County Public Defender, Kathleen Pozzi

Our June 6 monthly evening meeting will feature Alec and Ann Peters from the Kenwood Press at the Berger Center from 5:30 PM to 7 PM. Their focus will be to bring us up-to-date on all that's happening or proposed to happen in our Valley of the Moon communities.
New Class Stars on Monday
Eve Was Framed: The Processes And Consequences Of Making Mythical Enemies
Dr. Eric Thompson, 2-week session, starts: May 13
Learn how theologians mistranslated the story of Adam and Eve to suppress women and religious minorities in ancient times. Then follow the breadcrumbs of history to the witch hunts of the Middle Ages to modern examples of the same harmful process of scapegoating and prosecution.…Register Now
---
San Francisco Lamplighters, June 1:
Back by popular demand, join in the fun as the San Francisco based Lamplighters perform selections from the comic operas of Gilbert & Sullivan and other works of comparable wit, literacy and musical merit.…Reserve A Seat

The following classes that were scheduled for the East Rec have been cancelled:
Ex-Machina: The Paradox Of Being Human In The Digital Age
Re-Imagining Elderhood
Registration is still open for:
Eve Was Framed: The Processes and Consequences of Making Mythic Enemies May 13 – May 20
(Click Here To Register Now)
17th Oakmont Car Show: May 25
At the Berger Center
6633 Oakmont Drive
Santa Rosa, CA 95409
Saturday, May 25, from 10 AM – 1 PM
To enter your car in the show, contact Mike Murphy:
mpmurphy99@gmail.com or text to: 408-221-1284
DEMO DAY – Monday, May 13, 10 AM – 12 PM
Lawn Bowling is not only fun and easy to learn, it's great exercise and a wonderful way to meet new friends. You might even win a bottle of wine!If you've thought about giving it a try, you're in luck… come join us on the Green next to the Central Activities Center.
Music performed by the Decades
Sunday – May 19 at 3 PM on the Oakmont Golf Club Driving Range (7025 Oakmont Drive)
3 PM food & beverage available / 4 PM Concert Begins!
Presented by the OVA & the Oakmont Golf Club. Bring your own lawn chair or blanket. There will be a designated parking area for golf carts. Bring cash to purchase food & beverage. Bar onsite. No outside food or beverage allowed.
RSVP: OVA (707) 539-1611
& Progressives Club present…
MORE JOY! June 22 at 7 PM
Berger Center / Tickets $25
To purchase tickets please contact MoreJoy43@gmail.com or drop off your deposit in the Progressive or Democratic Club folders in the OVA Admin Office. Please make checks out to More Joy.
Next Meeting: Wednesday, May 13, 2019 at the Quail Inn for lunch and learning at noon.
Soroptimist International of OakmontThe first formation meeting of Soroptimist International of Oakmont took place on April 25, 2019 with Soroptimist International of Santa Rosa and a number of enthusiastic women in attendance. Our next meeting will be: Wednesday, May 13, 2019 at the Quail Inn for lunch and learning at noon. We're looking for at least 12 members to form this new club. Our focus will be the betterment of women and girls here and throughout the world. Our first meeting included an overview of the international aspects of this worthy organization, plus some discussions and stories about how members have benefitted from their association with Soroptimist Clubs. We also discussed some ideas for convenient times to meet, and will be looking for input on time, day, location and number of meetings/month at the next informational gathering. We're anticipating lots of fun working together.Please call or email me if you are coming so we can let the Quail Inn know the number. I'm looking forward to meeting you!
Sincerely,
Phyllis Rogers, 707-477-6771
rogersvc@sonic.net
Soroptimist International of Santa Rosa, Membership Chair
Oakmont Golf Course 9-hole East and Quail Inn Dinner, Sunday May 26, 2019 at 3 PM
ALL WELCOME – OGC MEMBERS and PUBLIC
Shotgun Mixer Scramble
Putting contest & cocktails with Mexican themed dinner to follow golf.
Details and sign up in OGC West Golf Shop Club Room
For more information or to sign up call:
JoAnn Banayat – 415-2792954 // Debbie Warfel – 415-602-0783
Progressives Club
Public Banking as an Alternative to Big Banks. Good Idea?
The Democratic Clubs General Meeting on Thursday, May 16 at 7 PM at the West Rec Center will feature a presentation on Public Banking. All are welcome. A team of local civic leaders are pushing the City of Santa Rosa to create a Public Bank to create local control over the City's own investments. Multiple cities across the country are exploring creating Public Banks as a way to remove funds being invested in fossil fuels and other socially questionable areas and put them into creating more investment in local needs.
Oakmutt Doggy Day
A fun dog show sponsored by the Oakmont Canine Club
Come for the Fun Saturday June 1, 10 AM to 12:30 PM
Location: Berger Greensward and Patio

All on-leash well behaved dogs are welcome to attend.

Enter your dog to compete in any of the 16 fun categories:
Deadline to register is Friday May 17. Registration forms available in the OVA Office, or you may find a printable version by clicking here.

Outside Oakmont
Sugarloaf Honors Oakmont & Kenwood
May 13 – 17 Sugarloaf Ridge State Park is offering free admission to all in Oakmont and Kenwood from Monday, May 13 through Friday, May 17. While thanking our neighbors for their help in the park, we also know that many you have not been to the park before or in a long time. Volunteers will be available to greet you. Plus a free special event next Tuesday and Thursday will include a tour of the RFO Observatory, easy guided 1 (fully accessible) or 2 mile hike, and light lunch from 10:30 – 1:30. Please visit the park's website for more details and to sign up a for the events, with an option for free transportation to them. https://sugarloafpark.org/event/sugarloaf-honorsour-neighbors/?instance_id=15450
Threshold Singers – Gift Of Song
A song bath of harmonies designed for comfort and support. Come rest in the music. Let our a cappella melodies create a peaceful refuge for your heart's joy and sorrows.
Third Wednesday of every month: 7:00-8:15 PM
2019 dates: May 15, June 19, July 17, August 21, September 18, October 16, November 20, December 18.
Kaiser Hospital Santa Rosa, 401 Bicentennial Drive (Rooms H2-3 (Lower level across from Cafeteria) FREE
For questions about the Threshold Choir or this Gift of Song event: email venussing@gmail.com
Sierra Garden
Sierra Garden's Farm Stand is open for the 2019 season on Saturday from 9:00-10:30am. We have veggie and flower starts from the garden, featuring Sungold cherry tomatoes and an heirloom, Pruden's Purple. From the kitchen we have jams, tea breads, lemon marmalade, and chutneys, among other things, from our kitchen. If you enjoyed our lotion bars with shea butter, beeswax, and coconut oil from the holiday boutique, we have whipped up a fresh batch. All proceeds go to scholarships. Come check out the beautiful garden! www.sierragarden.org
Local Libraries
Friends of the Santa Rosa Libraries
Summer 2019 Book Sale: Located in the Forum Room the sale will be held on:
Friday, June 7 – 10 AM to 5 PM
Saturday, June 8 – 10 AM to 5 PM
Sunday, June 9 – 2 PM to 5 PM
Free Admission
Central Library Forum Room – 211 E Street, Santa Rosa
707-308-3020 x1541
Cash or Checks Only
Books & Brews – Sonoma County Library
Saturday, June 8 from 7 PM to 9 PM
The Sonoma County Public Library Foundation invites you to support our libraries. Join us for a lively evening at the Santa Rosa Central Library for beer, appetizers, and conversation with the Sonoma County Library's new Director, Ann Hammond.
Buy tickets at scplf.org/events

Vintage House Singers Presents
Spring Concert: Golden Oldies – Free to the Public
264 1st Street East, Sonoma CA, 95476 – 707-996-0311
World Affairs Council to Host Brigadier Feroz Hassan Khan
U.S. Afghan Policy and the Future of Regional Stability
Date: Thursday, May 16, 2019
Time: 7:30 PM
Location: Spring Lake Village Auditorium 5555 Montgomery Drive, Santa Rosa
Members & SLV Residents: No Charge; Non-Members: $5

In his State of the Union address, President Trump vowed to bring to a close to the war in in Afghanistan. This raised some critical questions: what are the consequences of a U.S. withdrawal or drawdown in Afghanistan? Will this action result in a resurgence by Al-Qaeda or ISIS? Would this lead to civil war? What will be the impact on nuclear-armed Pakistan? How will Russia, China, India, and Iran react?

Brigadier Khan will assess the impact on regional stability and linking shifting global geopolitics with U.S security interests.

Brigadier Khan holds an M.A. in International Relations from John Hopkins University. He held visiting fellowships at Stanford University, the Woodrow Wilson International Center for Scholars, the Brookings Institution, and the Sandia National Lab in New Mexico. Khan is the author of the well-reviewed Eating Grass: The Making of the Pakistani Bomb (2012)

Come with your questions!