Important Info
My Friend Al
Beloved husband, father, friend, computer troubleshooter, OVA board member and passionate Oakmont resident Al Medeiros passed away this past Wednesday. In the relatively short time Al lived in our community, he made countless contributions and friends. I and many others will miss Al very, very much.

I haven't known Al very long. Our first real contact was when he called me to try to interest me in running for the OVA board. I don't recall my exact reaction, but I think it was something like "I'd rather stick pins in my eyes." Nonetheless, Al persisted and I'm so glad he did.

Since Al had run for the board in 2017, he knew about the process and freely shared helpful information throughout the campaign period. It was my first indication that here was a generous, intelligent man whose sometimes gruff exterior couldn't hide a heart of genuine, 14-carat gold.

After our election in April 2018, Al and I were reasonably constant phone pals. Our conversations spanned a wide range of topics, but usually focused on the OVA. I eagerly anticipated these talks and was always happy to see his name appear on my phone because I knew I was about to learn something important and share ideas with someone I admired very much.

Al cared very, very deeply about Oakmont. Although he often formed strong opinions about aspects of Oakmont life, he was always open minded, thoughtful and willing to change his mind.

Al's agenda was never anything but Oakmont's agenda. He would have been happy never running for the board, but when he came to believe the community was suffering, he recruited the current team and made sure we had what we needed to do our jobs properly.

Oakmont has lost a man willing to work tirelessly on its behalf. Many of us have lost a friend. It won't be nearly the same without him.
~ Steve Spanier
County Chipping Program Engages Residents in Wildfire Prevention
This program is for properties in unincorporated Sonoma County that are zoned for 5 acres or less in size. The County crew will provide up to 3 hours of complimentary chipping, which, on average, is enough time to chip a pile of vegetation that is approximately 50 feet long, 4 feet tall, and 8 feet wide.

The program, which is offered May-November (weather dependent), is available on a first-come, first served basis. Last year, the program served over 450 properties. At the start of this season, 44 residents are already signed up for participation, spanning the County from Cloverdale/north to Sonoma/south; Kenwood/east to Jenner/west. Those interested in participating are encouraged to submit their applications as soon as possible.

Click here to check your properties zoning status (i.e. if it is in "unincorporated Sonoma County").

Click here to view the Chipper Program Guidelines.

Click here to download the application.
Add Us To Your Contacts
OakmontVillage.com has a new email address for sending e-blasts, password reset requests, and other website notifications. Please add…
web@oakmontvillage.com
… to your email contacts/ address book, to ensure that website messages don't go to your spam or junk folder.
NOTE: If you click the "unsubscribe" link at the bottom of our emails, you will be removed from our email distribution list. Inclusion of the "unsubscribe" link is a legal requirement. If you remove yourself from our email list, you will have to re-add yourself on this page:
https://oakmontvillage.com/article/category/e-blast/
Roadmap to Preparedness by Emily Rogen

Tuesday, June 4 at 1 PM in the Berger Center
United Policyholders, a non profit organization with over 27 years helping disaster survivors, will pass along lessons learned from the wildfires. This "Tips from the Trenches" presentation will go over what disaster survivors wish they would have known about insurance, how to do a Home or Renters Insurance Check-up and what to do if you are "dropped" by your insurance company.

Emily Rogan is the Chief Operating Officer for the non profit organization United Policyholders. UP was founded in 1991 to help level the playing field between insurance companies and disaster survivors. Through the Roadmap to Recovery program, she organizes workshops and webinars to provide long term recovery help to disaster survivors and case managers across the county. Through the Roadmap to Preparedness Program she speaks to homeowners and renters throughout the Bay Area on how to be insurance prepared.
Deep Cleaning Days for Rec Centers
All of our facilities are generally open until 9 PM, but each closes early at 7 PM on one day of the week. Here is the schedule:
West Rec Center – 7 AM – 9 PM
Closes at 7 PM on Wednesdays for cleaning

East Rec Center – 6:30 AM – 9 PM (Not Yet Open, Still Under Construction)
Closes at 7 PM on Mondays for cleaning

Central Activity Center 5:45 AM – 9 PM
Closes at 7 PM on Tuesdays for cleaning


Toxic Waste Collection
Four times a year Oakmont has a Community Toxic Collection from 2 – 7 PM. Location and date will be provided when you call to schedule an appointment.
Limits: 15 gallons of liquid (max of 5 gallons per container) or 125 points of solid material – NEVER mix chemicals. Place in sealed containers in the trunk, packed to prevent spills. Syringes/needs in sealed, approved Sharps containers.
Not Accepted: Explosives or ammunition – radioactive materials – biological wastes (except syringes) – TVs, computer monitors and other electronic – business waste.
Appointment Is Required. Please call 795-2025 to schedule an appointment or ask your questions.

Don't Feed The Animals…
… the big ones anyway. Just a reminder as we head into the summer months…. Feeding wild animals, whether on purpose or not, does more harm than good. The California Code of Regulations prohibits feeding big mammals (including bears and deer).

http://www.fgc.ca.gov/regulations/current/mammalregs.aspx#251_3
Inside Oakmont
Playing: Her | 2 PM & 7 PM | Berger Center
Is a 2013 American romantic science-fiction drama film, written, directed and produced by Spike Jonze. It marks Jonze's solo screenwriting debut. The film follows Theodore Twombly (Joaquin Phoenix), a man who develops a relationship with Samantha (Scarlett Johanson), an artificially intelligent virtual assistant personified through a female voice. We're showing the movie as part of Lifelong Learning's May class focusing on artificial intelligence. (2014) 126 minutes.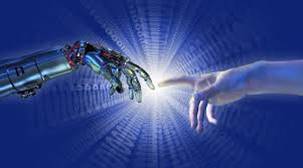 Artificial Intelligence and YOU – George McKinney
May 5, 10:30 AM – Berger Center
Companies are pouring billions into AI, whose advancements have amazed even scientists working in the field. And within the next few years, AI will help enable us to age in place more gracefully, with the ability to do more of the things we love as we age. How cool is that! Come hear one of our most popular speakers tell us how AI will become a part of our lives within our life time.

George McKinney has been an Oakmont resident for 16 years. He's been active in a wide variety of Oakmont activities, from the Long Range Planning Committee to the Genealogy Club. He's the Vice President of the Sunday Symposium Board. This will be his 4th talk to the Sunday Symposium.​
Kenwood Press is coming to Oakmont!
Thursday, June 6, 5:30 PM to 7 PM
Hopefully you were able to make it to last night's monthly evening meeting, to which all residents are invited. We had the pleasure of receiving a presentation on senior scams from Sonoma County Public Defender, Kathleen Pozzi

Our June 6 monthly evening meeting will feature Alec and Ann Peters from the Kenwood Press at the Berger Center from 5:30 PM to 7 PM. Their focus will be to bring us up-to-date on all that's happening or proposed to happen in our Valley of the Moon communities.
Back by popular demand, join in the fun as the San Francisco based Lamplighters perform selections from the comic operas of Gilbert & Sullivan and other works of comparable wit, literacy and musical merit.…Reserve A Seat

The following classes that were scheduled for the East Rec have been cancelled:
Ex-Machina: The Paradox Of Being Human In The Digital Age
Re-Imagining Elderhood
Registration is still open for:
Eve Was Framed: The Processes and Consequences of Making Mythic Enemies May 13 – May 20
(Click Here To Register Now)
DEMO DAY – Monday, May 13, 10 AM – 12 PM
Lawn Bowling is not only fun and easy to learn, it's great exercise and a wonderful way to meet new friends. You might even win a bottle of wine! If you've thought about giving it a try, you're in luck… come join us on the Green next to the Central Activities Center.

Music performed by the Decades
Sunday – May 19 at 3 PM on the Oakmont Golf Club Driving Range (7025 Oakmont Drive)
3 PM food & beverage available / 4 PM Concert Begins!
Presented by the OVA & the Oakmont Golf Club. Bring your own lawn chair or blanket. There will be a designated parking area for golf carts. Bring cash to purchase food & beverage. Bar onsite. No outside food or beverage allowed.
RSVP: OVA (707) 539-1611
Food and Fun at Five – feel good while you're doing good, Oakmont!

On Saturday May 4, from 5-7 PM El Coyote food truck will be outside the Berger Center with their amazing food for purchase. While you're eating, you can stroll around and bid on silent auction items including gift certificates and gift baskets from Oakmont merchants. There will also be "mystery" wine and craft beer selections, golf packages, jewelry, and restaurant coupons available for your bid. Country music will be provided by "Still Kickin".

What's it for? It's part of a fund-raiser for 10,000 Degrees, a nonprofit that helps students from low-income backgrounds to get into and complete college through comprehensive personal support, college advising, and financial aid management.Thanks to Oakmont's generosity last year, Oakmont Rainbow Women raised more than $35,000 in scholarships to support 25 students. So bring money and let's make this an all-Oakmont push for more than $40,000 this year!
Summer Hours for Bocce Club play begin at 9:30 AM Monday through Saturday until November 1.
17th Oakmont Car Show: May 25
At the Berger Center
6633 Oakmont Drive
Santa Rosa, CA 95409
Saturday, May 25, from 10 AM – 1 PM
To enter your car in the show, contact Mike Murphy:
mpmurphy99@gmail.com or text to: 408-221-1284
Nigel Armstrong, violinist & Elizabeth Dorman, pianist: May 9 – Berger Center
www.musicatoakmont.org/programs
WHEN: Thursday, May 9th at 1:30 pm | WHERE: Berger Center
ADMISSION: $20 payable at door or with our Season Pass
(cash or checks only): For our last concert of the 2018-19 season, we were forced to find a substitute performer since our originally booked artist had to cancel. We have been really fortunate to engage a home town violinist with international prestige. Nigel Armstrong grew up in Sonoma and went on to study and concertize at major venues within the US and in Europe. His piano partner, Elizabeth Dorman, is also from the Bay Area, and has achieved a successful career as a solo performer as well as a sought after accompanist. They will play a varied program including works by Beethoven, Schubert and Ravel.
Good Day Cafe Coffee Cart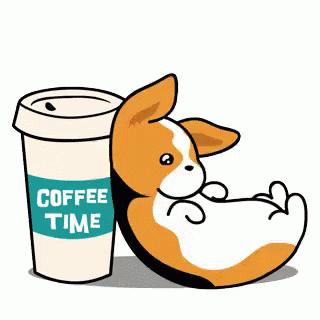 Good Day Cafe Coffee Cart at the CAC will reopen this Tuesday and Thursday with regular operating hours of 8:30am to 12:30pm continuing on those days each week thereafter. We look forward to serving you our fresh coffee, espresso, tea, hot chocolate and/or delicious homemade scones with a variety of other tasty treats available.
Business Networking Opportunity
Would you like to promote your business and generate referrals from you neighbors?
Join us every Thursday at 8 AM for coffee at the Quail Inn
Call Dian Nunes for more information: 707-483-7414
Caring for Ourselves & Others Through Laughter. Featuring Comedian: Dan St. Paul, Wednesday, May 15
4:30 PM – 5:30 PM: Mix & Mingle with wine and appetizers
5:30 PM – 6:30 PM: "What's funny after 50?" Comedy Show
$15 per ticket: Purchase tickets at Oakmont Gardens (cash or check). Space is limited, get your tickets today! RSVP by may 13 – 707-538-1914 or OGmarketing@mbk.com.

Outside Oakmont
Sugarloaf Honors Oakmont & Kenwood
Sugarloaf Ridge State Park is offering Free Admission to the Park for All who live in Oakmont or Kenwood.from Monday, May 13 through Friday, May, 17 Sugarloaf wants to thank our neighbors for all they do for the park. Most of our volunteers come from right here in the area. We also know that many who live in the area have not been to the park before or in a long time. So this week is a "thank you" for some and a "welcome" to others. While Sugarloaf has some of the areas most challenging hiking, it also encompasses many miles of flat or even wheelchair accessible trails that offer views and amazing wildflowers. So come on up, and learn more about the park either on an organized hike or from our volunteers. Please see vicnet to sign up to help with events and the VC during the week. Or email Brad Evans if you want to help. https://sugarloafpark.org/event/sugarloaf-honors-our-neighbors/?instance_id=15450
Quarryhill Botanical Garden
Next Tuesday, May 7, is free for seniors.
Santa Rosa Symphony League invites you on a docent-led tour of the garden…
… Wednesday, May 22, 1 – 4 PM: Join a docent-led walking or riding tour of an Asian specific botanical garden. Enjoy wine and appetizers in Jane's Garden following the tour. Carts are available for guests with mobility issues with 10 days notice before the event. Email Julia at juliak@sonic.net.
Tickets are $45
Tickets for Symphony League Members are $40
Click Here To Purchase Tickets
Sonoma & Petaluma Adobe State Historic Parks
Exploring the Seasonal Marshlands of the Park ~ Saturday, May 4, Noon – 3:00 PM: Explore the park's open space as it turns to natural wetlands. Discover what plant and aquatic life exist in the vernal pond areas. Look for the State Park vehicle along the bike path off of 3rd Street West. This roving program runs continuously between noon and 3pm. Suggested: Rain boots or waterproof shoes. This free event is part of the California State Parks Junior Ranger program. No reservation required.
Farmer's Market Sonoma ~ Tuesday, May 7 and 21, 5:30 PM: California State Parks Sonoma is again staffing a booth at Sonoma Plaza Farmer's Market. Stop by to explore our exhibit table and see what's happening in our beautiful Sonoma State Parks and beyond! There will be educational topics such as: wild animals, park activities, fire ecology and general information. Sonomie Bear will also be on hand with a BIG smile for everyone!
Annual Senior Art Show Displays Work by Artists Age 60+
Santa Rosa, CA – The 2019 Senior Art Show, a display of original artwork by Sonoma County residents age 60+, runs May 21-July 11, at Finley Community Center, 2060 W. College Ave., Santa Rosa. The Opening Reception will be Thurs., May 23, 1-4 p.m., at the Finley Center. Artists will demonstrate their skills as guests enjoy light refreshments and music.

The annual non-juried show is hosted by Sonoma County Human Services Department Adult and Aging Division in honor of Older Americans Month. Many members of local art classes enter their paintings, glass work, photography, sculpture, fiber art and wood work.For questions about the show, email seniorartshow@schsd.org or call (707) 565-5900.
For questions about the show, email seniorartshow@schsd.org or call (707) 565-5900.
This beautiful photo was taken off of the 17th hole on the West Golf Course by Oakmont resident, Ron Kaufman.