Important Info
Flash Mob Hits The Pickleball Courts
A group of Pickleball women got together to perform a flash mob dance (thanks Vicki Owens for teaching us) to thank Pauly Uhr and Nancy Lande for introducing new players to Pickleball. Nancy and Pauly coordinate the weekly Pickleball orientation sessions for beginners, offered every Tuesday at 9am. Come join them at East Rec to try this fun sport!
It's Time For The Signs…
… to come down.
It is longstanding procedure for political or election related signs in Oakmont to be removed within seven (7) days following the official Election Day. Given that we are now on the eighth (8th) day since the counting of the votes, all signs related to the recent ballot measure must be removed as soon as possible. Thank you for your cooperation, please send all inquiries to AskOVA@oakmontvillage.com
West Rec Center Opening Earlier
Starting Monday the West Rec Center Pool will be opening at 6:00 AM (instead of 6:30 AM). This earlier opening time will last throughout the duration of work being completed at the Central Activity Center Pool.
Inside Oakmont
August 18 at 2 PM and 7 PM
Stan and Ollie
With their glory days as Hollywood's premier comedy team long behind them, Stan Laurel (Steve Coogan) and Oliver Hardy (John C. Reilly) begin a grueling farewell tour of England and Ireland, reminding audiences—and themselves—of the magic of their partnership. A touching and sweet tribute to the two comedians who remained old friends through the good and bad times of their careers. Brilliantly acted by Coogan and Reilly, the film strikes just the right balance between comedy and effective drama. (2019), PG-13, 98 minutes.
Sunday Symposium RETURNS September 8 with…
Mike Thompson, US Congressman from CA
10:30 AM in the Berger Center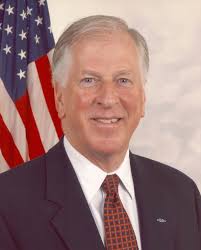 Mike Thompson is our Representative in US Congress. He serves on the Committee on Ways and Means, and is Chairman of the House Gun Violence Prevention Task Force. He describes himself as a centrist, capitalist Democrat who looks for a fiscally responsible, pragmatic approach to governance. Come hear him talk and ask him all your questions.
---
BURGERS AT THE BERGER!
Saturday, September 14
12 PM – 3 PM, RSVP at 539-1611
Community-wide free event for Oakmont Residents only.
Don't forget to put on your dancing shoes, we'll be having music by DJ Rob Cervantes!
*Due to high resident attendance, we are unable to accommodate guests at this event.
MORE JOY:
Friday, October 4, 7 PM, Berger Center
Oakmont's very own folk music quartet More Joy will perform at Oakmont's Berger Center auditorium.…Register
SNEAK PREVIEW: Fall 2019 Classes
Class Preview / Wednesday, August 28
2:30 PM Music & Refreshments / 3 PM Program
"On With The Show! The Rise Of Broadway"
Mondays – 3 PM to 5 PM, Berger Center
5 weeks: 9/16/2019 – 10/14/2019
Class ID: 7711; Cost: $96
Instructor: Mezzo Soprano Deborah Resengaus
"Sharks And Their Relatives"
Wednesdays 3 PM to 5 PM, Berger Center
4 weeks: 9/18/2019 – 10/9/2019
Class ID: 7713; Cost $81
Instructor: Marine Biologist, Dr. Bob Rubin
"Julia Morgan: California Architect"
Thursdays – 3 PM to 5 PM, East Rec Center
2 weeks: 9/19/2019 – 9/26/2019
Class ID: 7715; Cost: $52
Instructor: Karen McNeill, nationally recognized Morgan expert
"Antisemitism: The Dynamics And History Of The Longest Hatred"
Thursdays – 3 PM to 5 PM, East Rec Center
5 weeks: 10/3/2019 – 10/31/2019
Class ID: 7716; Cost $96
Instructor: Religious studies scholar, Rev. Bruce Bramlett
"Cave Paintings And Portable Sculpture: The Art Of Paleolithic Europe"
Wednesdays – 3 PM to 5 PM, Berger Center
4 weeks: 10/16/2019 – 11/16/2019
Class ID: 7714; Cost $81
Instructor: Social and cultural historian Anne-Louise Dierkes
"The Glories Of Cambodia's Angkor Wat"
Mondays – 3 PM to 5 PM, Berger Center
3 weeks: 10/21/2019 – 11/4/2019
Class ID: 7712; Cost $67
Instructor: Asian Historian, Dr. Perry Ritenour
The Oakmont Atelier Keyboard Society was approved by the OVA Board of Directors in April, and now has their first upcoming performance scheduled for this September.

We are seeking new members who might be interested in assisting with upcoming performances, in the capacity of setting up, handling reservations, aiding with audio-visual and possibly even playing a little music. Specifically we are needing someone with a laptop and a webcam, that may be used to display musicians hands whilst playing.

Please contact Linda McKenzie for additional information, she may be reached at (707) 546-1678 or fancyfont2@aol.com.
Chinese Mahjong
Learn and have fun playing the Chinese way of Mahjong (MJ). My name is John Tan and has been playing Chinese MJ for decades. No experience is necessary as training is provided. I am a current teacher of the game for beginners and intermediate players. The game involves strategy, concentration, dexterity (pung, kung, chow, mahjong calls included), a bit of skill, and luck. No age limit or restrictions in learning!

I need at least 10 or more people that is interested in playing on a regular basis (to be determined). For MJ to properly played, a group of 4 players per table is recommended, but with 3 players can be doable.

If you are interested please respond by email to: chinesemjpung@gmail.com. Please give me your phone number or email address so I can properly let you know if the game can be created and approved by OVA.
Memoir Writing Class
Have you ever thought of writing about your life? A new weekly writing class starts Wednesday, August 21 at 1:30 p.m. at the Oakmont Gardens (in the meeting room off the lobby on the ground floor – ask at front desk). The class is free and sponsored by SRJC. Both new and experienced writers are welcome. The SRJC instructor, Stephanie Hiller, specializes in working with new memoir writers to mine memories and construct interesting stories. Within a matter of months, you'll have a collection of stories about your life that you can share with family and friends. The class starts at 1:30 and ends at 4:00 with a break in the middle of the class. This is an ongoing class, and the fall semester starts next Wednesday, August 21.
Hello from ClearCaptions™
Please join your local ClearCaptions Title IV ADA Specialist, Stan Dennison of Petaluma for an informative conversation. We will be discussing how you can receive a NO COST caption phone if you struggle with hearing on the phone.

What: Friends & Family / Open House Event
Where: Oakmont Gardens in Oakmont
Date: Sunday, August 25, 2019, 3 PM (light snacks)
Time: Presentation 3:15-3:40 P.M., Q&A until 3:55

One on one consultations/appointments until 4:30
50 million Americans suffer from hearing loss
At age 75 & over, 66% of all seniors have hearing loss
Outside Oakmont
MuirWoods Memory Care Ice Cream Social
Sundaes on a Wednesday?
MuirWoods Memory Care invites you to celebrate summer with a gourmet ice cream sundae bar. Bring a friend or make some new ones at this complimentary event, and enjoy guided tours of our newly remodeled community.
RSVP by 8/16 by calling (707) 775-4330
MuirWoods@mbk.com
World Affairs Council
World Affairs Council Summer Picnic at the Quail Thursday, August 22nd, from 4:00 p.m. to 7:00 p.m.$32 for members and $42 for non-members buffet menu includes tri-tip steak, grilled chicken, potato salad and ice cream with a no host open bar.Reservation deadline: August 15th Reserve NOW at: www.wacsc.org
"Oakmont Night" at Broadway Under the Stars
We invite you to join us for "Oakmont Night" at Broadway Under the Stars this summer for Transcendence's production of "Those Dancin' Feet" on Sunday, August 25th.
Event: Broadway Under the Stars in Sonoma Valley
Dates: 'Those Dancin' Feet' on August 25th
Price: Special "Oakmont Night" prices on all ticket levels (see below)
Time: 5 PM pre-show picnicking with Oakmont friends and family, 7:30 PM performance under the stars
Location: Jack London State Historic Park in Sonoma Valley

Click Here To Learn More
Calling Volunteers
Sonoma and Petaluma
State Historic Parks
Discover Your Passion. Annual Volunteer Orientation and Mixer.
August 22, from 6 PM to 8 PM at the Sonoma Barracks
20 East Spain Street Sonoma, California 95476

Perhaps You Enjoy… Sharing California, Inspiring The Public, History, Landscaping, Special Events, Museum Artifacts, or Leading Tours!

For application and information visit parks.ca.gov/sonomashp or call (707) 938-9547
Chocolate & Cinema
Some Like It Hot
Rialto Cinemas, Sebastopol
Thursday, August 22, 7 PM
To purchase tickets or sponsor, visit SCPLF.org/events

Marilyn Monroe and her bosom companions, Tony Curtis and Jack Lemmon, in a Billy Wilder production.

When two Chicago musicians, Joe (Tony Curtis) and Jerry (Jack Lemmon), witness the the St. Valentine's Day massacre, they want to get out of town and get away from the gangster responsible, Spats Colombo. They're desperate to get a gig out of town but the only job they know of is in an all-girl band heading to Florida. They show up at the train station as Josephine and Daphne, the replacement saxophone and bass players. They certainly enjoy being around the girls, especially Sugar Kane Kowalczyk (Marilyn Monroe) who sings and plays the ukulele. Joe in particular sets out to woo her while Jerry/Daphne is wooed by a millionaire, Osgood Fielding III. Mayhem ensues as the two men try to keep their true identities hidden and Spats Colombo and his crew show up for a meeting with several other crime lords. Tickets include the film, chocolate and popcorn! Available through the SCPLF website: SCPLF.com/events
Sonoma County Chapter of San Francisco Opera Guild
Overview Preview Lecture Of The 2019-2020 Season
Sunday, August 25 at 2 PM
Scottish Rite Center
600 Acacia Lane, Santa Rosa, CA
Kip Cranna, retired Director of Musical Administration for the San Francisco Opera, is currently serving as Dramaturg for SFO. Mr. Cranna will present an overview of the upcoming SF Opera Season. An outstanding speaker, his lecture will be both informative and engaging. Please join us for an afternoon of insight and fun! Appetizers/ desserts, wine, coffee and tea will be served.
$10 Guild Members
$15 Guests – Student Discount
Questions or RSVP to Neva Turner, 707-539-1220