Important Info
President's Message
September and October bring wildfire danger. This message will let you know what's happening, both within and outside Oakmont, to help our community survive these disasters.

The combination of hot air, dry weather and high winds portend difficult conditions for PG&E, the largest energy provider in the area. PG&E has responded to posed threats, both physical and legal, by forewarning us of what it calls "Public Safety Power Shutoffs" to help avoid the worst outcomes. Geof Syphers, Sonoma Clean Power's CEO and someone who knows PG&E very well, recently met with one of our subcommittees here in Oakmont and told us that our area is particularly subject to such shutoffs … READ MORE
8-20-2019 Regular Meeting Video
8-20-2019 General Manager's Report
8-20-19-Mgt.-Rpt-WEB

Click Here For A Printable/ Downloadable Version Of This Report
Oakmont Directory Deadline
The deadline for first-time listings or changes to a current listing for the 2020 Oakmont Telephone Directory is October 15, 2019. All entries/changes must be made on an "Oakmont Resident Fact Sheet" available in the OVA office during normal business hours Monday through Friday, 9:00 AM to 5:00 PM. Also available in your 2019 Directory page 39.
Inside Oakmont
August 25, 2 pm and 7 pm
ARCTIC
After a plane crash in an icy wasteland, Danish cargo pilot Overgard (Mads Mikkelson) must live by his wits as he waits for help to arrive. But when a long-awaited rescue effort fails, he faces a life-or-death decision: remain in the relative safety of his camp and hope to be found, or embark on an arduous trek that may be the only hope for him and a critically injured stranger. A critically acclaimed film festival favorite, this gripping and suspenseful movie features a stellar performance by Mikkelson. (2019), PG-13, 98 minutes.
MORE JOY:
Friday, October 4, 7 PM, Berger Center
Oakmont's very own folk music quartet More Joy will perform at Oakmont's Berger Center auditorium.…Register
SNEAK PREVIEW: Fall 2019 Classes
Class Preview / Wednesday, August 28
2:30 PM Music & Refreshments / 3 PM Program
"On With The Show! The Rise Of Broadway"
Mondays – 3 PM to 5 PM, Berger Center
5 weeks: 9/16/2019 – 10/14/2019
Class ID: 7711; Cost: $96
Instructor: Mezzo Soprano Deborah Resengaus
"Sharks And Their Relatives"
Wednesdays 3 PM to 5 PM, Berger Center
4 weeks: 9/18/2019 – 10/9/2019
Class ID: 7713; Cost $81
Instructor: Marine Biologist, Dr. Bob Rubin
"Julia Morgan: California Architect"
Thursdays – 3 PM to 5 PM, East Rec Center
2 weeks: 9/19/2019 – 9/26/2019
Class ID: 7715; Cost: $52
Instructor: Karen McNeill, nationally recognized Morgan expert
"Antisemitism: The Dynamics And History Of The Longest Hatred"
Thursdays – 3 PM to 5 PM, East Rec Center
5 weeks: 10/3/2019 – 10/31/2019
Class ID: 7716; Cost $96
Instructor: Religious studies scholar, Rev. Bruce Bramlett
"Cave Paintings And Portable Sculpture: The Art Of Paleolithic Europe"
Wednesdays – 3 PM to 5 PM, Berger Center
4 weeks: 10/16/2019 – 11/16/2019
Class ID: 7714; Cost $81
Instructor: Social and cultural historian Anne-Louise Dierkes
"The Glories Of Cambodia's Angkor Wat"
Mondays – 3 PM to 5 PM, Berger Center
3 weeks: 10/21/2019 – 11/4/2019
Class ID: 7712; Cost $67
Instructor: Asian Historian, Dr. Perry Ritenour0
Do you like to read? Would you also like to discuss? Come join the Oakmont Book Club. Our year runs September through June with no meeting in December. Books for the coming year include Micelle Obama's Becoming, David Sedaris' Calypso, Delia Owens' Where the Crawdads Sing, Barbara Kindsolver's Unsheltered, and Ivan Doig's Last Bus to Wisdom. We meet the third Wednesday of each month from 7-8:30 pm. As we are a discussion group, membership is limited to sixteen people, both men and women in Oakmont. For more information, contact Darlene Donat at ddonat63@gmail.com.
OTLC fall term is coming up fast! September classes that still have room are: Google Search, Spreadsheets, YouTube, Windows 10, iCloud, Android Phones, and Google Apps. Schedule, descriptions, and registration at www.oakmont-learning.org. Oakmont residents only; no walk-ins.
Cal Alumni Club of Oakmont
Labor Day Picnic – Sept. 2, 2019
Trione Polo Field  
All alumni, family, guests and friends of Cal (that means all Oakmonters), please join us for the Labor Day picnic at the Trione Polo Field, 550 White Oak Road on September 2.  The festivities commence at 11:00 AM and will conclude about 2:30 PM.
Events include DJ Modern Maestro, Bryce Williams playing rock, pop, country music for your pleasure.  A fantastic silent auction and raffle will be held to raise funds for our scholarship fund.
Don't forget to bring a camp chair for the lawn area.  Limited seating will be available at the picnic tables.  Any questions?  Contact Helen Young at 539-9649.
RESERVATIONS: Send check made out to Cal Club of Oakmont, Helen Young, 362 Singing Brook Circle, Santa Rosa, CA 95409.  Deadline for reservations must be August 29.    
Name _________________________________ Phone ______________________ 
Name _____________________________E-mail ________________________________ 
Cost: $25 for adults, $5 children under 9 and $30 at the door.   
Number of Adults _____________ =$________ 
Number of Children __________ =$________ 
Donation to Scholarship fund (optional)$________ 
Total$________ 
Walk-in the day of the picnic: $30 per person  
Police Officer Christine Morrison
September 5 from 5:30 to 7 PM, Berger Center
Office Morrison is the School Safety Resource Officer assigned to Montgomery High School were Oakmont Kiwanis has strong Key Club participation from the students. Please stop by to learn about the timely topic of school safety as this new school year begins.
Sunday Symposium RETURNS September 8 with…
Mike Thompson, US Congressman from CA
10:30 AM in the Berger Center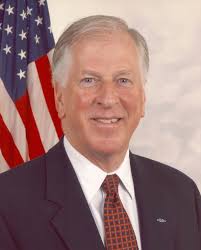 Mike Thompson is our Representative in US Congress. He serves on the Committee on Ways and Means, and is Chairman of the House Gun Violence Prevention Task Force. He describes himself as a centrist, capitalist Democrat who looks for a fiscally responsible, pragmatic approach to governance. Come hear him talk and ask him all your questions.
---
Outside Oakmont
Sonoma Valley Mentoring Alliance
Looking to make a change in a young person's life? The Sonoma Valley Mentoring Alliance is seeking caring mentors for Dunbar School. Sonoma Valley Mentoring Alliance boasts 410 current active members and is approaching their 25th year of providing guidance to children. With a wait list of over 50 children seeking mentors, the group is eager to find adult mentors searching for an opportunity to "pay it back." If you are interested, please email Lee Morgan Brown at lee@sonomamentoring.org.
Sonoma County Chapter of San Francisco Opera Guild
Overview Preview Lecture Of The 2019-2020 Season
Sunday, August 25 at 2 PM
Scottish Rite Center
600 Acacia Lane, Santa Rosa, CA
Kip Cranna, retired Director of Musical Administration for the San Francisco Opera, is currently serving as Dramaturg for SFO. Mr. Cranna will present an overview of the upcoming SF Opera Season. An outstanding speaker, his lecture will be both informative and engaging. Please join us for an afternoon of insight and fun! Appetizers/ desserts, wine, coffee and tea will be served.
$10 Guild Members
$15 Guests – Student Discount
Questions or RSVP to Neva Turner, 707-539-1220
Sonoma County Regional Park
Winging it Wednesdays- August 28: Winging it Wednesdays are also held monthly. These are free easy outings designed help folks learn about our local bird life while getting some fresh air. Our August Winging it Wednesday will be up at Bird Walk Coastal Access Trail.
Jack London Volunteer Training
Fall 2019 Volunteer training for Jack London State Historic Park: Join the great team of volunteers who help operate Jack London State Historic Park. Meet visitors from all over the world and share the London's legacy. We need Volunteers to work in the entrance station, bookshop/visitor center, as docents in the museum and cottage, conduct tours, drive golf carts, play piano, help with administrative/office duties, work in park and trail maintenance and assist with special events. No experience required.We ask for a commitment of only 4 hours per month and you will receive a park pass for your service.Jack London SHP is operated by the non-profit Jack London Park Partners and receives no state funding, so we rely on our volunteers to help operate the parks. Friday, September 6 and Saturday, September 14 (two-day training) 9-4:30 both days. (This training includes all assignments except Trail Patrol, Hike Leader and Hike sweep).For information and to sign up, please contact, Susan St.Mariesstmarie@jacklondonpark.com
Sonoma Ready Day: Emergency Preparedness Fair
Sunday, September 8 from 10 AM to 3 PM at the Sonoma County Fairgrounds
Admission and parking are free.
Thousands of emergency kits will be given away.
Topics covered will include emergency resources, activities for kids, informational talks, great food trucks, emergency vehicles on display, and the opportunity to speak with first responders.
sonomareadyday.org
Newcomer's September 10 Luncheon
The Newcomer's September 10 Luncheon will feature Chico's new collection. Transition into styles that are colorful, cool and chic. Earthy hues and Western-inspired styles.
Time: 12:00 noon / check-in beginning at 11:15 a.m.
Place: Oakmont Quail Inn, 7025 Oakmont Drive
Price: $27.00 pp (includes tax, gratuity & venue)
For information on upcoming Luncheon, please contact us info@santarosanewcomers.org 707 524 7899
Reservations must be made by 3pm Tuesday, September 3
Cancellations must be made by 3pm Wednesday, September 4
Sip, Shop, Dance and Dine at Sonoma's 122nd Vintage Festival
(Sonoma, Calif.) – For the 122nd year in a row, the Valley of the Moon Vintage Festival is celebrating the harvest season with a wine county tradition of events, taking families and friends on a food, wine and art extravaganza. During the weekend of September 27-29, festival-goers will have the opportunity to enjoy local culinary creations, indulge in a variety of wines and participate in some exciting events all while soaking up rich cultural history. 

Vintage Festival is free and open to the public. Tickets for wine tastings and events, including the Opening Night Gala are available online. www.valleyofthemoonvintagefestival.com. 

About Valley of the Moon Vintage Festival 
A nonprofit, 501(c)(3) organization, the Vintage Festival serves as a celebration of the grape harvest and rich community history. Held at the historic Sonoma Plaza since 1897, this year's festival marks 122 years of celebration. 
And a little fun to wrap things up…