E-Blast At A Glance…
Click the items below to jump to that section.
Important Info
Do You Have A Pet?
Are you prepared to evacuate them if ordered to do so? Dogs may be easier to corral when things are in emergency mode, but your cat will probably think it's a game to hide under a bed. And don't forget, there may be no light if an emergency happens at night, so groping for Fluffy may end in disaster, or at the very least, scratched hands.So what do you have ready, should you be called upon to evacuate your pet and maybe gone for a while? Medications? Favorite bowl? Bed? Portable water container? Vet's name and phone? Crate in your car? Toys? Your pet's Go-Bag should be as prepared as your own Go-Bag. Fire season is already here, so don't wait to do these simple things to ensure the best care for your pet.
Inside Oakmont
BLACKKKLANS MAN
September 1 at 2 PM & 7 PM
In the 1970s, Ron Stallworth becomes the first African-American detective in the Colorado Springs Police Department. Determined to make a difference, he bravely sets out on a dangerous mission: infiltrate and expose the Ku Klux Klan. He and a seasoned colleague team up to take down the extremist organization. Based on actual events, the film's examination of race relations in the '70s remains relevant today. Six Oscar nominations, including Best Picture, Supporting Actor and Director, it won for Best Screen Play. (2018), R (language), 135 minutes.
Dr. Marilyn Hulter
Monday, September 2, at 2 PM, East Rec Center
The featured speaker will be Dr. Marilyn Hulter a Harvard trained, board certified, anesthesiologist with forty years of practice. She served on the UCSF faculty in anesthesia for five years. She was on the Marin General Hospital staff for 11 years, Medical Director of an ambulatory surgery center, and following that spent 10 years of office based anesthesia. In her ninth year of medical cannabis consulting, she has consulted with 15,000+ patients.Also joining Dr. Hulter will be Jewel Mathieson a founding member of Sonoma Patient Group, the longest permitted cannabis dispensary in Sonoma County. She is a breast cancer survivor, with degrees in Psychology and Education from Sonoma State University. SPG will be registering Oakmont cannabis club members for a Free Delivery Service to Oakmont on Wednesdays. Everyone is invited to attend.
Police Officer Christine Morrison
September 5, 5:30 – 7 PM, Berger Center
Justin Ikandu, 15, right, breaks character as he plays a traffic cop pulling over officer Christine Morrison, playing an elderly woman with the smell of marijuana coming from the car. Ikandu and other teams learned about being an officer during the Santa Rosa Police Department's Youth Community Police Experience program this week. (photo by John Burgess/The Press Democrat)
Office Morrison is the School Safety Resource Officer assigned to Montgomery High School were Oakmont Kiwanis has strong Key Club participation from the students. Please stop by to learn about the timely topic of school safety as this new school year begins.
Karen Sinell – Presentations on the Great Debate in San Fransisco!
October 3, 5:30 – 7 PM, Berger Center
Oakmont resident Karen Sinell has written a book, and provides Presentations on the "Great Debate" going on in San Fransisco where the School Board has been considering how to deal with the controversy going on about the very old murals at George Washington High School, showing the life of George Washing depicting slavery and the killing of Native Americans. In June of this year the Board voted to paint over the murals. After a public outcry, the Board recently re-voted to preserve the murals but cover them up. The debate goes on!
Carnitas & Margaritas: It's All About The 'Ritas
November 8, 5 – 7 PM, Berger Center
Music will be provided by Oakmont's own UKESTERS!
Ukesters perform every Tuesday at Oakmont Gardens, 10:30 – 11:30 AM are more casual songs, and 11:30 AM – 12:30 PM are more challenging songs. Come by with your own ukulele to take part in the fun!

Live Music from 5:30 – 6:30 PM
Minimum donation: $20 per person, including a margarita
$5 for each extra margarita
Sunday Symposium RETURNS September 8 with…
Mike Thompson, US Congressman from CA
10:30 AM in the Berger Center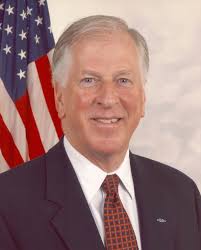 Mike Thompson is our Representative in US Congress. He serves on the Committee on Ways and Means, and is Chairman of the House Gun Violence Prevention Task Force. He describes himself as a centrist, capitalist Democrat who looks for a fiscally responsible, pragmatic approach to governance. Come hear him talk and ask him all your questions.
---
Exploring Theater Performances
Tuesday, September 10 at 5 PM, Berger – Room D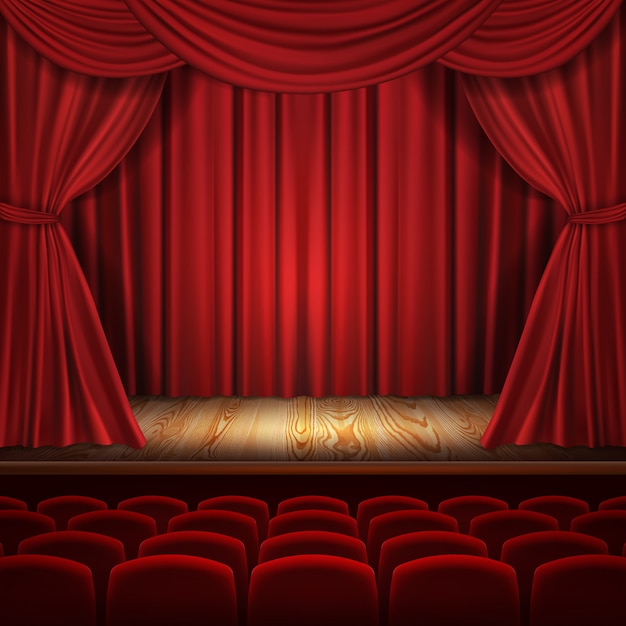 Lifelong Learning is exploring the idea of offering theater performances – from producing our own play with Oakmont performers to finding theater groups willing to perform here. Please contact David Beach at d.beach@utoronto.ca and/or attend a meeting to talk about the idea.
---
Musicians-Iris Harrell, singer & emcee/ Ann Benson-singer & acoustic guitarist/ Chris Finn-singer & bass player/ Topher Gayle-singer, mandolin and acoustic guitar.

Contact morejoy43@gmail.com for reserving seats. Limited seating and the concert coul sell out, as it has in the past.

CLICK HERE TO RESERVE YOUR SEATS

What the world needs now – MORE JOY! – http://morejoyconcerts.com
A Presentation On Climate Change
Tuesday, September 10 at 11:30 AM, Berger
Our lunch on Tuesday, September 10, 2019 will feature a lovely menu by the Oakmont Market and a presentation and discussion on the important topic of climate change. Our speaker is Jane Bender, former Mayor of Santa Rosa and current Board member of the Center for Climate Protection. She will address climate change and a theory of change that drives everything we do. Her objective is NOT to push an opinion so much as to foster a conversation. Do bring your questions!This event will be held at the Berger Center from 11:30 A.M. to 1:30 P.M.As reservations are mandatory with a deadline of 9/4/2019:
RESERVATION Name(s) _______________________________________________________
Number of attendees @ $23 pp ______ total $_______
Make check out to SIR Branch 92 and mail to:
c/o John Barrett, 7166 Overlook Dr., Santa Rosa, 95409
Question? Contact Dave Alton, travelmanm2c@gmail.com
ALL Oakmont residents are invited to… PIANO MAN MEETS ROCKET MAN

Thursday, September 19 at the Berger Center
Cost is $20 per person for Oakmont residents.
Concert from 6:30 – 8:30 PM. Doors Open at 5:30 PM
PLEASE, NO EARLY BIRD ADMITTANCE
Featuring… JOEL THE BAND
The Premier Billy Joel Cover Band on the West Coast
JOEL is considered America's Favorite Bill Joel Tribute Band. Fresh off the national tour of the Tony award-winning, smash-hit rock musical, "Movin' Out," Piano Man, Kyle Martin auditioned and beat out over 30,000 men for the lead role of "The Piano Man" and was chosen by Billy Joel himself and Tony award-winner Stuart Malina. JOEL is the most authentic and highest energy Billy Joel Tribute Band! As an added extra to this evening's performance, Joel will also pay tribute to…
"ROCKET MAN" ELTON JOHN.
Other Info For Your Best Evening Ever!
SEATING: Concert style seating
BRING: Cash for food truck, plus your beverage of choice and snacks are fine.
OTHER: Palooza Food Truck will begin serving @ 5PM. Seating will be available for dining on the Berger plaza.
TO REGISTER: Drop off your completed reservation coupon (linked below) at the OVA office in the Boomers file. To PRINT the Reservation Coupon please SELECT the link below:
RESERVATION COUPON CLICK HERE
Please send any questions or info@oakmontboomers.org
BURGERS AT THE BERGER!
Saturday, September 14
12 PM – 3 PM, RSVP at 539-1611
Community-wide free event for Oakmont Residents only.
Don't forget to put on your dancing shoes, we'll be having music by DJ Rob Cervantes!
*Due to high resident attendance, we are unable to accommodate guests at this event.
Saturday, September 21 in the Berger Center
This month we are presenting a fabulous jazz concernt by one of our favorite jazz musicians. We here at Oakmont feel quite privileged to present… LARRY VUCKOVICH who is just back from playing in the NiSville Jazz Festival in Serbia. He was also just awarded the LIFETIME ACHIEVMENT AWARD from his former country of Yugoslavia. You won't want to miss this fabulous jazz quartet. Larry is excited to bring this swinging jazz trio to Oakmont. It features bassist Doug Miller, who at the early age of 20 had the distinction of playing with Count Basie. In addition, gifted young discovery Kai Lyons will play guitar. Larry Vuckovich is on the piano. Joining the trio will be Charity Goodin-Sanen who is making quite a name on the Bay Area jazz scene. We are going to experience a night of beautiful, historic, jazz music played in a historic format!

Name(s) _____________________________________________________
Phone __________________________ # of tickets ________________
Address _____________________________________________________
Make checks payable to the Oakmont Jazz Club. Please leave ticket orders at the OVA Office, 6637 Oakmont Drive, Suite A
Concert: Tuesday, September 24 at 2 PM in the Berger
Oakmont Atelier Keyboard society is pleased to present jazz musician James Armani performing on the Roland Atelier organ, Tuesday September 24 at 2:00 PM. Armani, a Pandora Artist who lives right here in Oakmont, will be featuring vocalist Buddy Nash who will be singing some favorite standards. This is a complimentary event including desert, an introduction to our new club.For questions or RSVP please contact Linda McKenzie…707 546 1678 email… fancyfont2@aol.com
Outside Oakmont
Council On Aging Clambake
Council on Aging Clambake, Saturday, September 21st from 6 pm – 9 pm, Under the Tent at Council on Aging 30 Kawana Springs Road, Santa Rosa. Council on Aging serves seniors and their families by providing 19 programs through 4 departments including social, financial, legal and nutritional. These programs assist seniors through every step of the aging process. Council on Aging currently serves 130,000 seniors in Sonoma County 41% of the seniors we serve are considered low income. 44% of funding comes from our community including client donations, private donations, and partnerships with local businesses and events.The event will include a wonderful selection of seafood, salads, desserts, live music and entertainment, craft beers, wine and bubbles. All while supporting the programs that make Council on Aging the premier senior social services agency in Sonoma County.Tickets are available to be purchased https://www.eventbrite.com/e/new-england-clambake-tickets-66352683663?aff=ebdssbdestsearch