Important Info
New Member Orientation Time Change
Moving forward the OVA Administrative Office will only be providing orientations for new residents between the hours of 9 AM to 11 AM and 1 PM to 4 PM. Please share this information with any new residents you meet in the community, as they won't have e-blast access without the keycards they receive during orientation.
Living With Wildlife
Oakmont is fortunate to be surrounded with such a beautiful environment! As you are strolling through the neighborhoods, we'd like to remind our residents to be aware of the wildlife that also resides within our community. In particular, we urge both you and your pets to be cautious around does and their fawns as the mothers tend to be especially protective with their offspring nearby. Keeping a respectful distance between yourself and the wildlife here will ensure we can all co-exist harmoniously!
Treatment Plant Bridge Closure
The walking bridge on the west end of Oakmont near the treatment plant will be closed by the City of Santa Rosa from Tuesday, September 10 through Wednesday September 11.
Fire Preparedness Town Hall
A Town Hall meeting on fire preparedness will be held Oct. 1 at 1 p.m. in the Berger Center. Representatives from agencies such as Cal Fire, Santa Rosa Fire Department and PG &E will be the presenters. Topics include home hardening, vegetation and defensible space and preparedness safety.
Inside Oakmont
September 15, 2 and 7 pm
MARSHALL
Recounting an early case of NAACP crusading attorney Thurgood Marshall (Chadwick Boseman)—who would later become the first African-American Supreme Court justice—this riveting drama depicts his defense of a black chauffer accused of sexual assault. Marshall recruits local lawyer Sam Friedman (Josh Gad) to assist him in what becomes a complex case with unexpected twists and turns. Critically well-received, the film gives us a well-acted glimpse of a great man in the making. (2017), PG-13, 118 minutes.
Sunday Symposium RETURNS September 8 with…
Mike Thompson, US Congressman from CA
10:30 AM in the Berger Center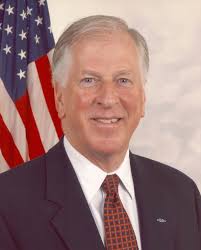 Mike Thompson is our Representative in US Congress. He serves on the Committee on Ways and Means, and is Chairman of the House Gun Violence Prevention Task Force. He describes himself as a centrist, capitalist Democrat who looks for a fiscally responsible, pragmatic approach to governance. Come hear him talk and ask him all your questions.
---
Progressives Club Event Change
Due to cancellation by the speaker, the Oakmont Progressives September 9 meeting will show the film Ice on Fire. This film is currently showing in theaters, so we are fortunate to be able to see it in Oakmont for free. Ice on Fire, narrated by Leonardo DiCaprio, was a favorite at the recent Cannes Film Festival. It is a globe-trotting state-of-climate-change update that starts with a history of when this research began in the 1950s to the 2015 Paris Accords. The film circles the globe with quick visits to air monitors in Colorado, biomimicry experts in Costa Rica, Norway and Britain, Africa and California, showing us some of the consequences of climate change and the diligent scientists documenting it thoroughly and raising the alarm.Ice on Fire does much more than just repeat the alarming evidence on climate change. Much of the film focuses on many never-before-seen solutions designed to slow down our escalating environmental crisis. It highlights the firsthand accounts of people at the forefront of the climate crisis, with insights from scientists, farmers, innovators and others working on innovative solutions, offering a realistic but hopeful perspective on the climate crisis.Showing of Ice on Fire, East Rec Center on Monday, September 9. Be Aware! Start time for-this-event-only is one hour earlier than normal. Social time begins at 5:30 pm, meeting at 6:00 pm. Register here. Questions, call Vince Taylor at 707 583-9490
Oakmont Newspaper Correction
In the latest edition of the Oakmont Newspaper an incorrect date was given for the next Rainbow Women meeting, which will actually be on Thursday, September 12. In the fabulous new East Rec., Robin Jurs educates us about mountain lions. They have the largest range of any mammal in the Western Hemisphere, and appear from Canada to Argentina, British Columbia and southern Alberta to California and Texas.
BURGERS AT THE BERGER!
Saturday, September 14
12 PM – 3 PM, RSVP at 539-1611
Community-wide free event for Oakmont Residents only.
Don't forget to put on your dancing shoes, we'll be having music by DJ Rob Cervantes!
*Due to high resident attendance, we are unable to accommodate guests at this event.
Exploring Theater Performances
Tuesday, September 10 at 5 PM, Berger – Room D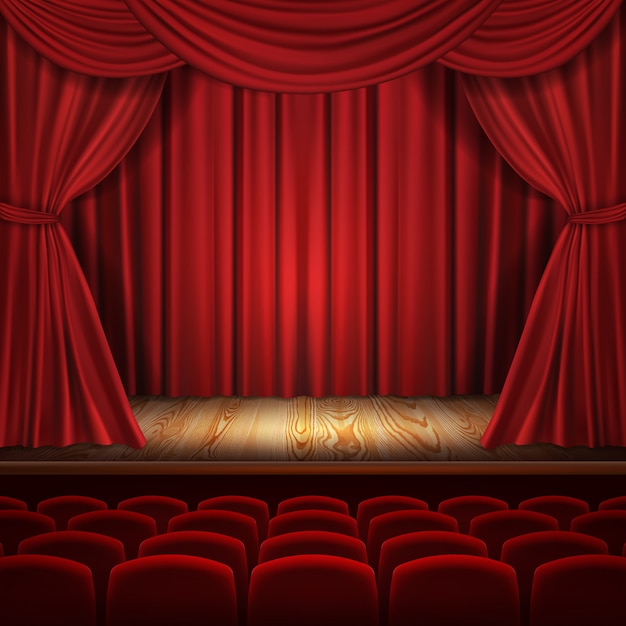 Lifelong Learning is exploring the idea of offering theater performances – from producing our own play with Oakmont performers to finding theater groups willing to perform here. Please contact David Beach at d.beach@utoronto.ca and/or attend a meeting to talk about the idea.
---
Musicians-Iris Harrell, singer and emcee/ Ann Benson-singer and acoustic guitarist/ Chris Finn-singer and bass player/ Topher Gayle-singer, mandolin and acoustic guitar. Contact morejoy43@gmail.com for reserving seats. Limited seating and the concert coul sell out, as it has in the past.
CLICK HERE TO RESERVE YOUR SEATS
What the world needs now – MORE JOY! – http://morejoyconcerts.com
ALL Oakmont residents are invited to… PIANO MAN MEETS ROCKET MAN

Thursday, September 19 at the Berger Center
Cost is $20 per person for Oakmont residents.
Concert from 6:30 – 8:30 PM. Doors Open at 5:30 PM
PLEASE, NO EARLY BIRD ADMITTANCE
Featuring… JOEL THE BAND
The Premier Billy Joel Cover Band on the West Coast
JOEL is considered America's Favorite Bill Joel Tribute Band. Fresh off the national tour of the Tony award-winning, smash-hit rock musical, "Movin' Out," Piano Man, Kyle Martin auditioned and beat out over 30,000 men for the lead role of "The Piano Man" and was chosen by Billy Joel himself and Tony award-winner Stuart Malina. JOEL is the most authentic and highest energy Billy Joel Tribute Band! As an added extra to this evening's performance, Joel will also pay tribute to…
"ROCKET MAN" ELTON JOHN.
Other Info For Your Best Evening Ever!
SEATING: Concert style seating
BRING: Cash for food truck, plus your beverage of choice and snacks are fine.
OTHER: Palooza Food Truck will begin serving @ 5PM. Seating will be available for dining on the Berger plaza.
WHEN: September 19…Thursday
WHERE: Berger Center
TIME: 5:00 PM
DINE: Out on the Plaza with shade covers
MENU: Authentic Chicago Hot Dogs with homemade chips you put on the fixings. Or as Palooza says "Drag it to the Garden" Lobster Rolls Sodas and Water.
TO REGISTER: Drop off your completed reservation coupon (linked below) at the OVA office in the Boomers file. To PRINT the Reservation Coupon please SELECT the link below:
RESERVATION COUPON CLICK HERE
Please send any questions or info@oakmontboomers.org
Saturday, September 21 in the Berger Center
This month we are presenting a fabulous jazz concernt by one of our favorite jazz musicians. We here at Oakmont feel quite privileged to present… LARRY VUCKOVICH who is just back from playing in the NiSville Jazz Festival in Serbia. He was also just awarded the LIFETIME ACHIEVMENT AWARD from his former country of Yugoslavia. You won't want to miss this fabulous jazz quartet. Larry is excited to bring this swinging jazz trio to Oakmont. It features bassist Doug Miller, who at the early age of 20 had the distinction of playing with Count Basie. In addition, gifted young discovery Kai Lyons will play guitar. Larry Vuckovich is on the piano. Joining the trio will be Charity Goodin-Sanen who is making quite a name on the Bay Area jazz scene. We are going to experience a night of beautiful, historic, jazz music played in a historic format!

Name(s) _____________________________________________________
Phone __________________________ # of tickets ________________
Address _____________________________________________________
Make checks payable to the Oakmont Jazz Club. Please leave ticket orders at the OVA Office, 6637 Oakmont Drive, Suite A
Demo Day
Monday, September 23 – from 10 AM – Noon
Lawn bowling is a bit like bocce, but it's played on grass, with a "bowl" that isn't a ball, and it isn't round.

Don't miss a chance to give it a try!
Mark your calendar and join us on the Green next to the Central Activities Center.

Lawn Bowling isn't only fun and easy to learn, it's great exercise, and a wonderful way to meet new friends. You might even win a bottle of wine! We'll have bowls for you to use, refreshments for everyone, and our Club members will be there to show you the basics. Wear comfortable, smooth-sole shoes, and come join us on the Green. Learn more about our club on our website: www.OakmontLawnBowling.com
Concert: Tuesday, September 24 at 2 PM in the Berger
Oakmont Atelier Keyboard society is pleased to present jazz musician James Armani performing on the Roland Atelier organ, Tuesday September 24 at 2:00 PM. Armani, a Pandora Artist who lives right here in Oakmont, will be featuring vocalist Buddy Nash who will be singing some favorite standards. This is a complimentary event including desert, an introduction to our new club.For questions or RSVP please contact Linda McKenzie…707 546 1678 email… fancyfont2@aol.com
Carnitas & Margaritas: It's All About The 'Ritas
November 8, 5 – 7 PM, Berger Center
Music will be provided by Oakmont's own UKESTERS!
Ukesters perform every Tuesday at Oakmont Gardens, 10:30 – 11:30 AM are more casual songs, and 11:30 AM – 12:30 PM are more challenging songs. Come by with your own ukulele to take part in the fun!

Live Music from 5:30 – 6:30 PM
Minimum donation: $20 per person, including a margarita
$5 for each extra margarita
---
Remember Kiwanis' Thursday evening meetings are held once a month, and are open to all Oakmont residents. Yesterday evening we were provided a wonderful talk on school safety by Officer Morrison. Her presentation touched on many nationally relevant subjects including active shooters, emergency preparedness, and local actions being taken by the Santa Rosa Police Department.
---
Senior Social Club / Adult Day Respite
Tuesday September 10 at the West Rec Center, Patrick and TAKE YOUR MEDICINE will be performing. They always entertain. All are welcome. 11:00 AM – 12:00 PM

Thursday September 12, at the West Rec Center Oakmont's own The Grace Notes will be performing. Beautiful voices fill the hour, come join! 11:00 AM – 12:00 PM.
Outside Oakmont
The Heartland Tour presents…
OLIDALE
A special screening of "Oildale" will take place at 7:00 p.m. on Thursday, September 19, 2019 at Rialto Cinemas, 6868 McKinley Street, Sebastopol, CA 95472. Doors open at 6:00 p.m. Tickets can be purchased from the Rialto Cinemas website by clicking here or calling the box office at 707-525-4840.
*50% of all ticket sales will be donated to the North Bay chapter of Veterans Resource Centers of America ("VRC"). VRC is a community-based nonprofit that was founded in 1972 by a group of Vietnam veterans who couldn't find the support they needed when they returned home. With 14 chapters throughout California, Arizona and Nevada, the agency works to address the individual needs of each veteran with a primary focus on housing assistance, clinical services and case management. Learn more by visiting www.vetsresource.org.
BingoCise
Join a friendly Bingocize exercise game led by Sister Frances of the Russian River Sisters of Perpetual Indulgence and learn about helpful local programs and services for adults 60+ on Sat., Sept. 28, 11 a.m.-noon, at the Central Santa Rosa Library, 211 E St., Santa Rosa. There'll be free fun and prizes for all ages who try the simple seated and standing exercises. Sonoma County Area Agency on Aging (AAA) staff will also provide information about how older adults can lower their risk of falling, plus how to find government and non-profit services that support and improve the lives of older adults 60+ in Sonoma County. Bingocize classes that reduce older adults' risk of falling by increasing strength balance and range of motion will soon be offered at locations countywide by certified instructors. For more information online about Bingocize classes or this event visit socaaa.org, or call Autumn, (707) 565-7321.
Quarter On Water: Trick To Determine Food Safety After An Emergency
This cool tip was shared with the OVA office by Oakmont resident, Nancy Caldwell. Keep a cup of frozen water in your freezer with a quarter placed on top; if during an evacuation or other emergency, the quarter sinks to the bottom of the cup, you can know that any food in your fridge is not safe to eat.